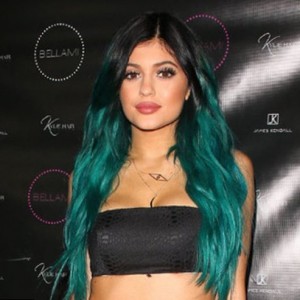 Kylie Jenner is one more Hollywood celebrity who can impress the society by her hair colour changes.
A young girl is only 18 years old and no one can count how many times she changed her hair colour.
Kylier Jenner is a budding star in Hollywood. She is an actress, model and designer. She appeared on the hit reality TV show Keeping Up With The Kardashians. She is the youngest daughter of Kris Jenner and the half sister of Kim Kardashian.
This young lady can mostly boast by the fact that one day she has one hair colour, the other day she changes it. Kylier Jenner is originally brunette as well as her famous sister Kim Kardashian.
Also the girl had beautiful and long hair. However Kylier decided to change her locks lately.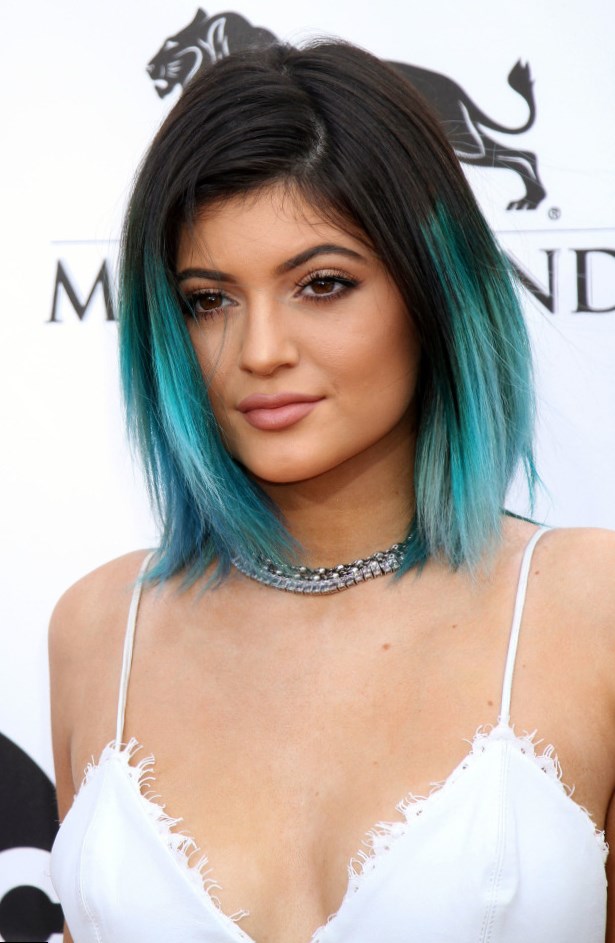 Probably she didn't feel comfortable with her dark hair or just wanted to become more popular, unfortunately no one knew. She is a young lady and tries to draw attention to her personality by all possible means.
She is considered to be one of such celebrities who presumed to colour her hair into blue. She dyed the ends of her hair into a blue hue. Kylier Jener did it just before the wedding of her sister Kim Kardashian in May 2014.
Probably she wanted to look like Hilary Duff or Jourdan Dunn, who also went the length of coloring their hair into blue. Some people thought that Kylier wore a wig. Speaking about her blue hair hue it is necessary to say that her sister Kim took it very hard. She didn't want her sister to do it just before her long-awaited wedding. But later, in her interviews she agreed that such a turquoise hue feats her sister Kylier very much.
Another point of view is that Kylier dyed her hair blue just before Coachella Valley Music and Arts Festival.
It is necessary to say that Kylier's hair had more bright turquoise hue. But the next weekend everyone could see Kylier with a pink hue. No one could believe in such quick changes. Her admirers now guess what will be the next colour.
In January 2014 Kylier Jenny was with light locks and short hair. Kylier's hair setting had a messy look and one could easily see that her hair needed some treatment after such a wide range of changing colours. In May 2014 Kylier had both hues on her hair: blue and blond.
But in October 2014 a young actress surprised everyone by dark hair. These days Kylier came into her own colour. Probably a young lady was tired of changes and for a certain period of time preferred not to wonder her admirers by stunning colours.
When two her sisters became blond, everyone supposed that Kylie would follow their example. But the girl said that she didn't want to copy her sister's look and in order to differentiate herself from others she would think something new.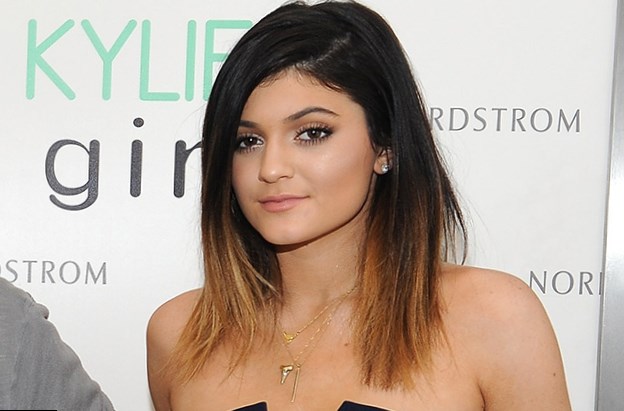 Recently Kylier Jenner also changed her look. This time the changes are not so drastic. The girl went back to black colour and now she has bob. It ought to be mentioned that with such a hairstyle Kylier looks more tender and romantic.
Nevertheless Kylier Jenner is such a woman who looks good with any hair colour and hair style!