A socialite, model and media personality Kimberly "Kim" Kardashian became well-known due to the friendship with Paris Hilton, 2003 sex tape of her and her boyfriend and different reality and spin-off shows. Being reported as the highest-paid personality in 2010, her income was estimated of $6 million. She is also known as a clothing designer developing with her sister clothing lines for Bebe stores and also 'Virgins, Saints, and Angels'.
Kim Kardashian has always been the attention grabber, cutting edge fashion and setting its standards. No matter that not all her looks are worth mentioning, we chose top 10 of her best outfits impressing everyone.
First and usually her most loved outfit is the updated wraparound of modern dress styles. Kim takes a simple dress and updates it with wonderful accessories and nude heels so that the focus was on the dress. Once she appeared in a chic black dress accompanied by the really big golden belt.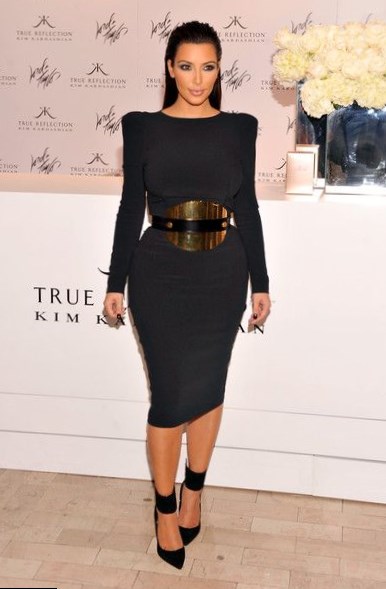 Being a fragile woman she always tries to point out her marvelous appearance with opposite colors. For example, she looked incredible in the white blazer and top combined with black leggings and louboutins of the same color.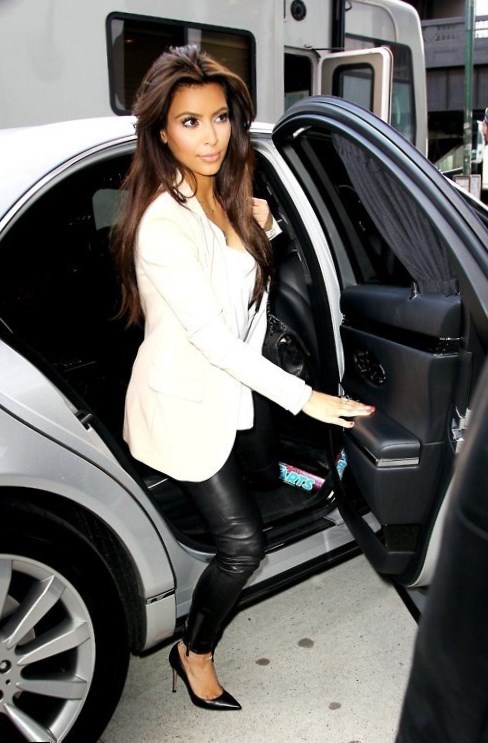 Another wonderful black-and-white look was a combination of a sparkling white top, tight  jeans, beautiful shoes making her appearance casually stylish.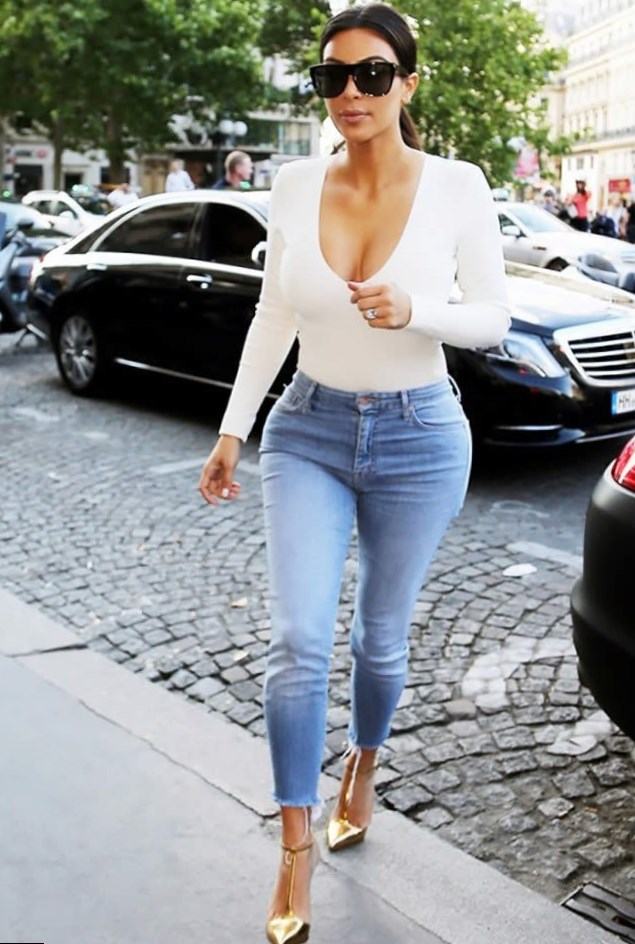 An important part of her wardrobe is a number of jumpsuits starting from bright ones and finishing with an ultra-chic black jumpsuit, which she wore with high-heeled sandals and red lips.
As every ordinary woman Kim never loses a chance to wear denim. It has never made her appearance dull or expected as it has always been decorated with other clothing or accessories. She used to leave home in skinny denim jeans and a cotton denim shirt, though with a pale coat and suede shoes on.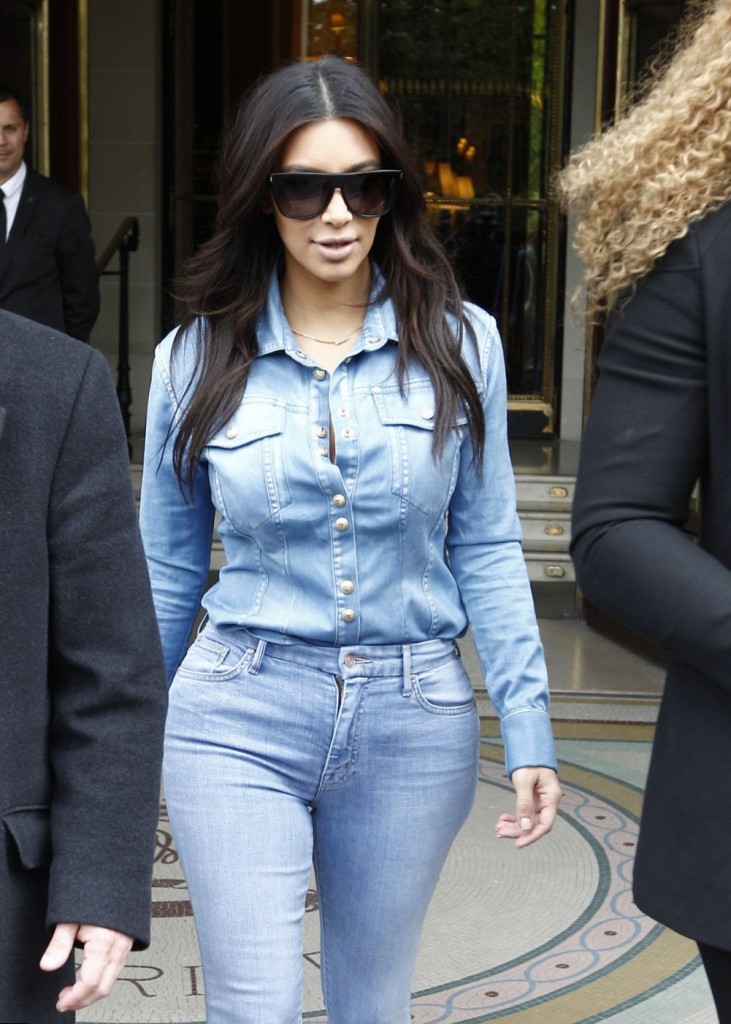 One more gorgeous look seen on the Red Carpet was a tight leather knee dress with long sleeves combined with ornamental louboutins, of course, with high heels.
Kim was also noticed by paparazzi in a very cute, but at the same time sophisticated dress. It was blue, with short sleeves, but it fitted her perfectly especially with that black thin waist belt and black shoes.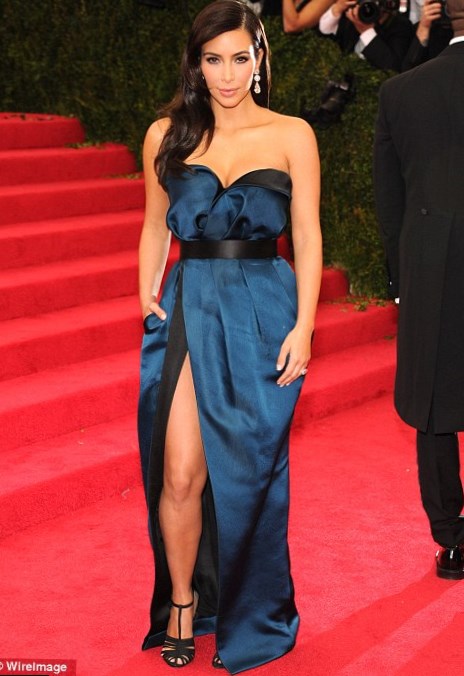 There were several wonderful outfits of Kim, when she was pregnant. She used to wear loose things on the top and tight ones at the bottom. She rocked everyone with her blood orange dress on vacation in Greece. Whereas her black dress at the MTV Movie Awards hugged her body, while a pair of free-flowing sleeves added some freshness to the image.
Kim's style is a desire of every girl with a variety of pieces of clothes and a number of accessories. Her looks are always complete and fresh, so it is impossible to choose best of them as she rarely dresses something for the second time. But she is a person, who keeps up with joneses and continues to impress everyone having a better outfit each day, which emphasizes her appearance and feminine figure.