Internation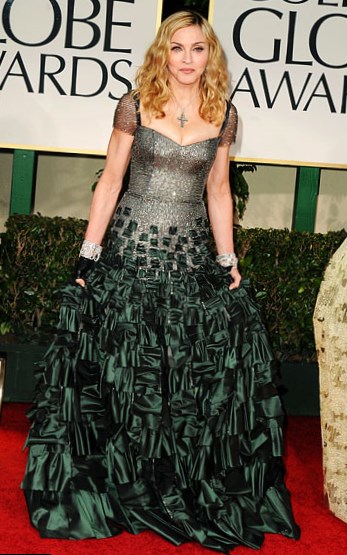 ally acclaimed singer Madonna is regarded as the symbol of pop music. For many years this woman stays a popular and desirable singer. But it is not only the merit of her talent. She is a pretty woman and at the age of 56 she bears her age well and stays an example for millions of people.
Every day Madonna is in the centre of attention and her appearance becomes the main topic for discussion. Everyone can see that she looks like a woman at the age of 35 and it is impossible not to have any wrinkle at the age of 56.
Madonna denies any statement concerning plastic surgery and insists on the fact that her young appearance is the result of her sporty way of life and skin care.
If to have a look at Madonna's photos early in life and at the present day one can easily see that her appearance dramatically changed. The majority of specialists in the sphere of plastic surgery agree that the singer went under the knife not once but repeatedly.
In the words of journalists and the singer's admirers Madonna was made rhinoplasty, face lifting, breast augmentation and Botox injection. The fact that Madonna went actively in for sport, Yoga and kept to a diet also matters a good deal in retardation of aging but it is difficult to turn back the clock.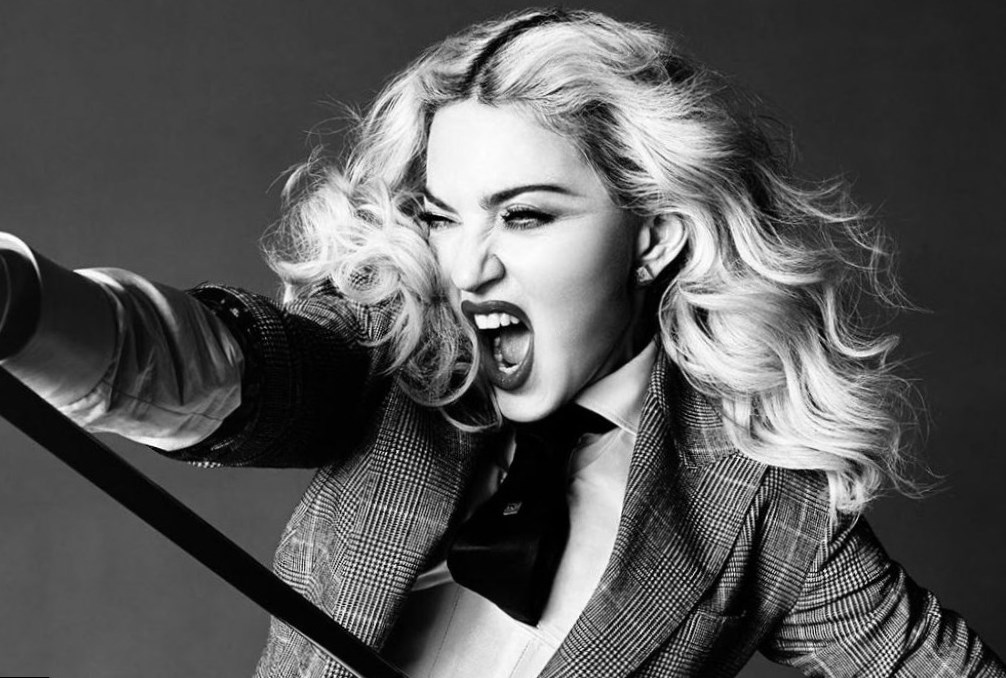 It is rumored that Madonna decided to go under knife because of her husband Guy Ritchie, who was 10 years her junior. But in all likelihood this idea appeared after their break up because she was made to look for another boyfriend.
In 2007 during the Academy Award ceremony Madonna became in the centre of attention. Her admirers noticed that the singer changed greatly. Madonna came together with her husband before their divorce and looked so young and gorgeous! Almost all the women in her age have wrinkles on face and neck. Madonna has smooth and shining skin. Although some specialists consider that Madonna could do without plastic surgery and the same result could be obtained with the help of chemical peeling.
Madonna's photos before & after
If Madonna denies any plastic surgery it is impossible to deny Botox injections. If to compare her photos one can see that wrinkles and oral commissures disappeared. In the words of the surgeons Madonna made a wide range of these procedures: Botox injections in order to get rid of glabellar lines and the filling of nasolabial furrows by fillers. Also her lips changed; this is one example of plastic surgery.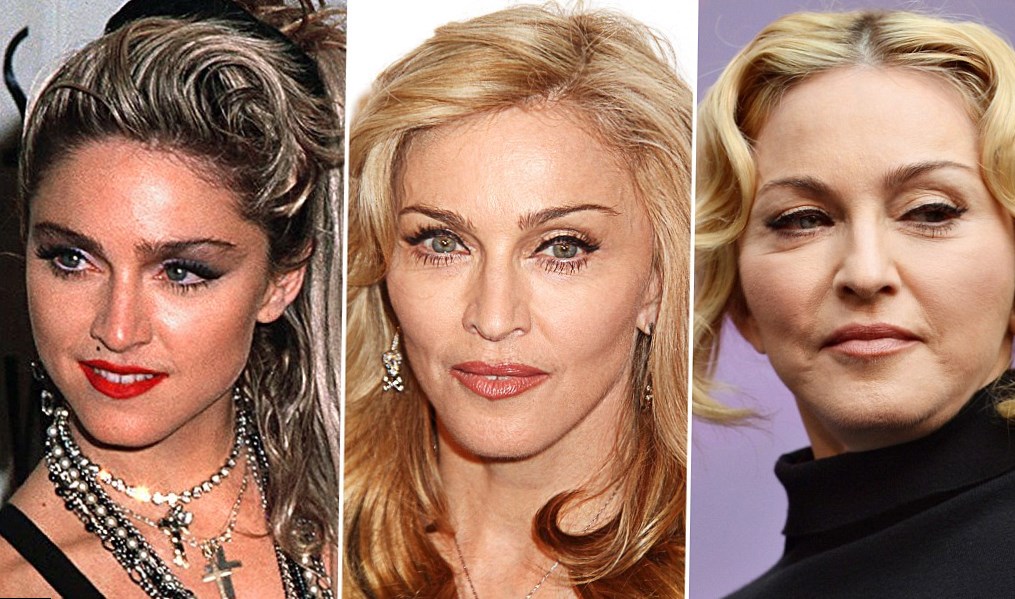 It is also rumored that Madonna made breast enlarging surgery though she also denies it. Nevertheless Madonna's breast always was sexy and not small but after she gave birth to her second child it changed not for the better. One can easily notice it if to have a look at her photos. Hardly there is a bust bodice that can change the form of the breast so much.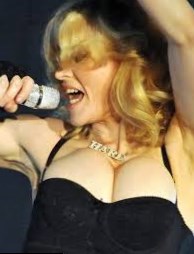 Nevertheless Madonna is not a woman, whose plastic surgery should care somebody. Every her song is a foremost hit and she is an idol of pop music. At the age of 56 she looks wonderful and womanly though some people may consider Madonna's plastic surgery unsuccessful.
Madonna on ' the jonathan ross show ' Feb 26th 2015