Date of birth: October 08, 1970 (Age: 46 years)
Height: 5' 10" (178 cm)
Weight: 185 pounds (84 kg)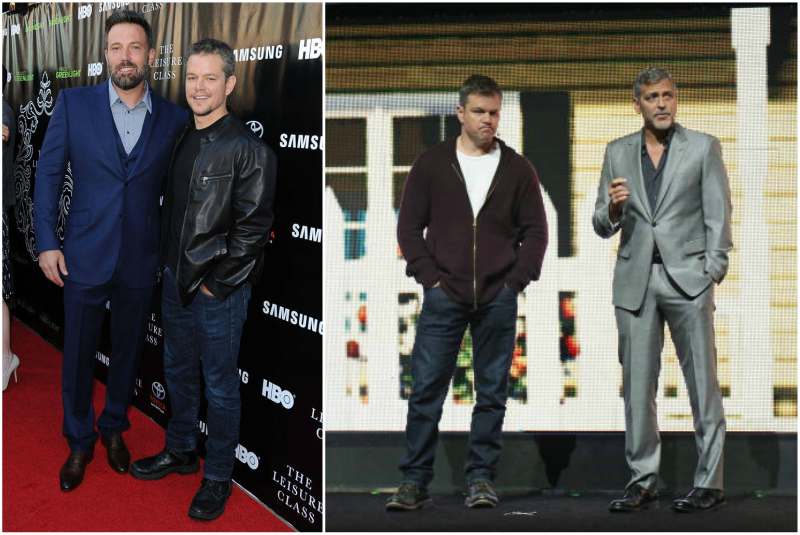 Shoe size: 11 (US)/ 44 (EU)
Hair color: Light brown
Eye color: Blue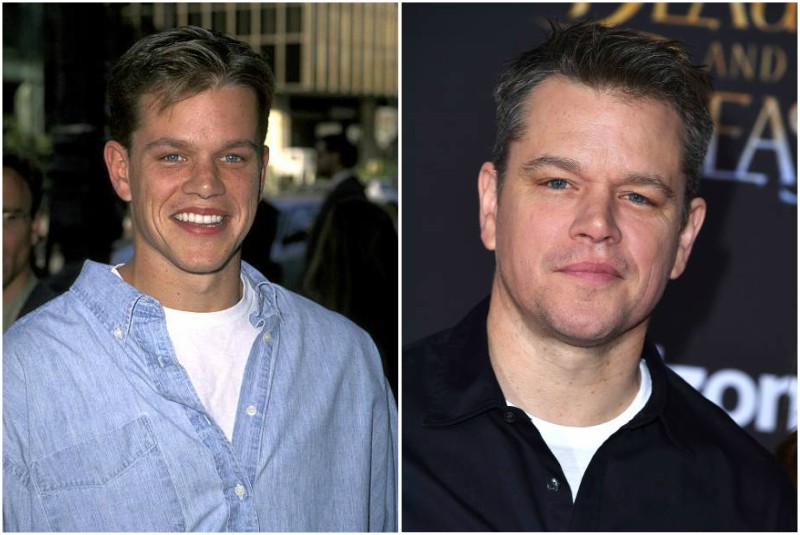 Would you agree to change your appearance in a very opposite way if you were proposed a very substantial sum of money? Gain weight, lose weight or some plastic changes?
Famous actors change their appearance for the sake of roles both with the help of makeup and much more radical methods: they get thinner, gain weight or gain muscle mass.
Any of their experiments with the physical form invariably impress the audience, and one can understand why: it is as easy to stick a false nose or a false bald as if to get rid of them later, which cannot be said about gaining extra pounds.
One of the first works of Matt Damon in the movies was the role of a drug-addicted veteran of the war. It almost put an end to the career of a novice actor. For two days of shooting, inclined to the plumpness Damon in just three months dropped 23 kilos that, obviously, did not improve his health.
But after a decade the actor claimed it was much easier to gain 15 kilos for the role of a fat informer in The Informant. Damon managed to do it without difficulty – according to the actor, he only returned to his body shape like he used to be as adolescence.
For Matt Damon, the paradise looks simple – MacDonald's for breakfast, lunch and dinner – this is how his diet looked like when he needed to gain weight for The Informant.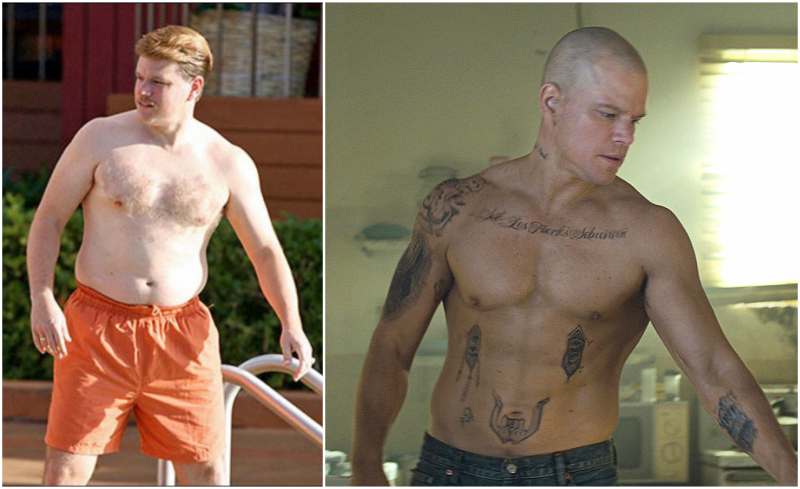 Actor, by his own admission, was absolutely happy while gaining extra 15 kilograms for the role in the film by Soderbergh. Damon tried to become more like his character, Michael Whitaker, an FBI informant who helped gather evidence of price collusion in the company. Here the secret agent is not at all like Bourn in his appearance, but he did not seem to be jealous about it.