Date of birth: July 25, 1955 (Age: 61 years)
Height: 5′ 9″ (175 cm)
Weight: 127 lb (58 kg) approximately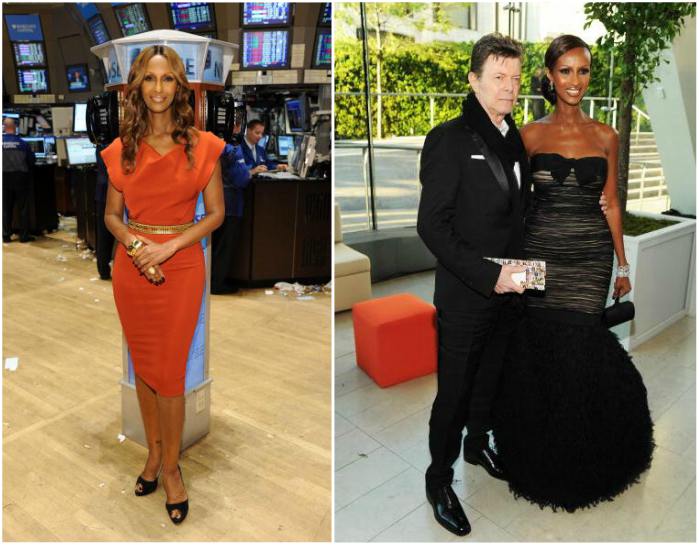 Hair color: Brown
Eye color: Brown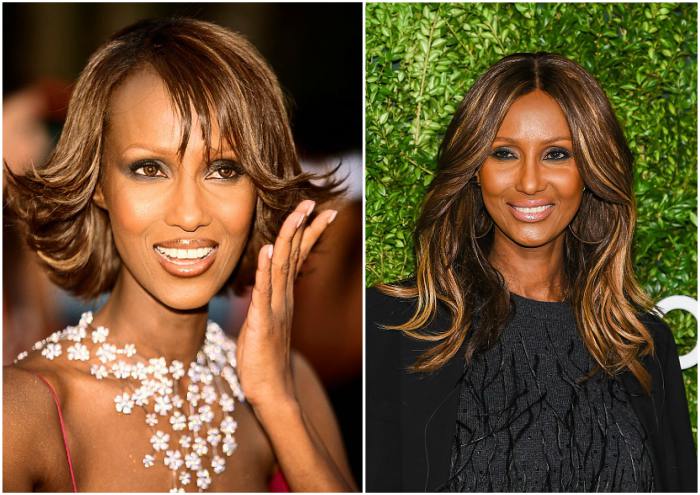 Health and beauty – these are the things that are always relevant for any woman. Often, there's not enough time not only to sleep, but even to have full dinner. Worries about the house work  and comfort at home, care of children take our time and gradually deprives us of our beauty and freshness. This time, we have a huge motivation for you, dear ladies.
Photos of a gorgeous model Iman are really impressive.
Especially, her surprising body. Usually, at the age of 61 the body becomes flabby and the skin loses its tone – it is a natural process. But not for Iman.
This girl looks as if she is maximum "slightly over 30, maximum 40". Her face and body, and the outlines of the figure are as of a young girl.
Iman has two daughters and she is the owner of Iman Cosmetics.
But how, how can a woman look like a young girl being already over 60?
Iman confessed that she eats whatever she wants, but, of course, she limits herself. In particular, she would never drink alcohol, carbonated drinks and eat red meat. The model is also engaged in fitness not only to be beautiful, but also to feel good.
Iman wakes up at 6 in the morning and immediately drinks a cup of coffee with milk.
At 7.30 she has breakfast – eats an omelet with feta cheese and tomatoes. Sometimes she drinks banana milkshake instead of omelet. During breakfast Iman takes calcium tablets and vitamin B.
At 9.00 Iman goes to the gym, where she works five days a week. From 30 to 45 minutes she is engaged in cardio and 30 minutes Iman spends for power exercises. Sometimes she replaces it with a 45-minute yoga session. Besides, Iman always does stretching – it's a golden rule.
At 11.00 her working day at the office begins. Before the beginning, she drinks a protein shake with strawberries.
At 14.00 Iman has lunch: she takes some turkey, corn bread and arugula salad with tomatoes and parmesan cheese. Sometimes – pasta with vegetables, chicken, Caesar salad, or a sandwich with tuna, whole grain bread and a green salad with sliced green apples. During lunch Iman drinks water and all day long she tries to keep water balance.
At 15.00 Iman drinks coffee and eats a portion of whipped cream with nuts.
At 16.00 she eats three candies (she loves lollipops).
At 20.30 Iman cooks fish with vegetables, adding some mozzarella. For dessert, the family eats caramel ice cream or mango sorbet.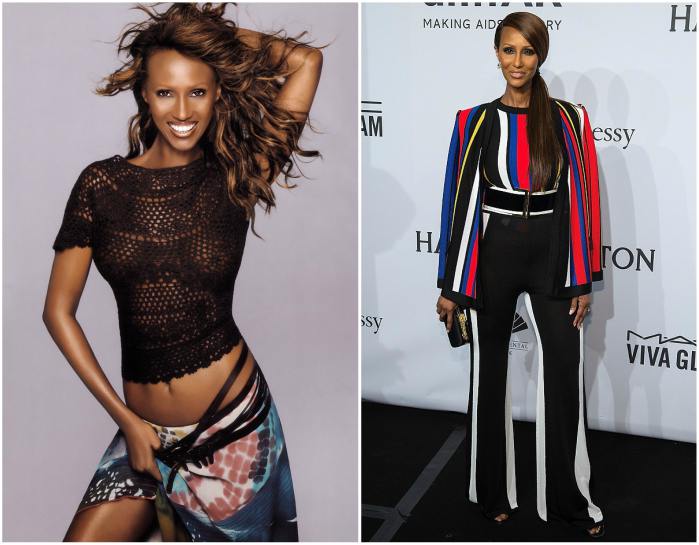 Iman goes to sleep at about 12 at night. From the very dinner till going to bed the model doesn't eat anything else.
As usual, there are no miracles – fitness five times a week and proper nutrition. The rest, apparently, is still matter of genetics.
Interestingly, the older Iman's daughter suffered from obesity and was able to lose weight only after she was installed the shroud on her stomach.