Height:
150 cm
Weight: 
45 kg
Age:
35
Pink is one of the most temperamental, bright and unique pop and rock star all over the globe. She burst into show business with a pink bush of hair. Now, if to have a look at this energetic singer it is difficult even to believe that in childhood she suffered from asthma. But through it all she led an active lifestyle, played football and liked gymnastics.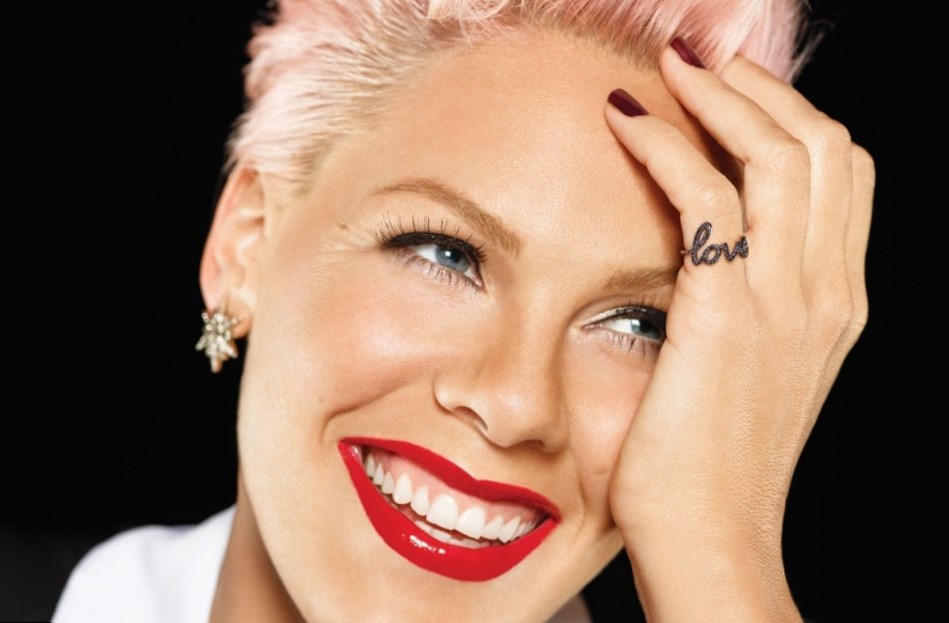 Alecia Beth Moore is her real name. She was born on September 8, 1979, in Doylestown, Pennsylvania. Her father played the guitar and sang songs for a small girl, who from an early age aspired to become a singer. Unfortunately her parents divorced when Alecia was only seven years old. Music turned her head when she was a teenager. At the age of thirteen she rapped in a local band. Her energy couldn't stay unnoticed. When Alecia was fifteen, a company MCA Records offered her to be a backing vocalist in a band Basic Instinct. But this band existed not for a long period of time. A young lady starts singing in the night clubs of Philadelphia for as long as she became a member of R-n-B trio Choice. During their cooperation it has been found that Pink can not only sing but also compose music. During one of their performances, the manager of La Face Records noticed Alecia and offered to record a solo album. A girl adopted the proposal and in such a way started her solo career under pseudonym Pink.
Her debut album Can't Take Me Home was released in 2000. It was her first success and a song There You Go became an international hit. Pink energized the audience by her temperament and strong and beautiful voice.
Working on her second album Pink preferred to change her image. Her changes were more than successful and a second album M!ssundaztood made her more popular. She continued working on her career and released more albums that also gained a great number of awards. She is the owner of two Grammy awards, two Brit Awards and five MTV Music Awards. Now she is one of the well paid singers in the world.
Besides music Pink also has hobbies. For example, she likes to cook and when she has free time, she likes to prepare something delicious. Pink always was a member of PETA organization. She was a vegetarian and even presumed to send a letter to Prince Wi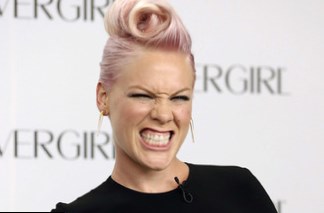 lliam criticizing his fox hunting. In 2006 she criticized Beyonce concerning wearing of fur clothes.
Also Pink actively works for charitable causes and is a member of the majority of charitable organizations. In 2009 she donated $250,000 for Red Cross Bushfire Appeal.
Pink is an offbeat woman and constantly changes her style. This singer always looked perfect at various ceremonies but she also frequently can be seen driving Harley Davidson.
In 2005 she made a proposal to her boyfriend. During motor racing in California a girl hold a tablet where she wrote 'will you marry me?' And on the other side it was written 'I am not joking'. In 2006 they married but unfortunately they broke up in 2008.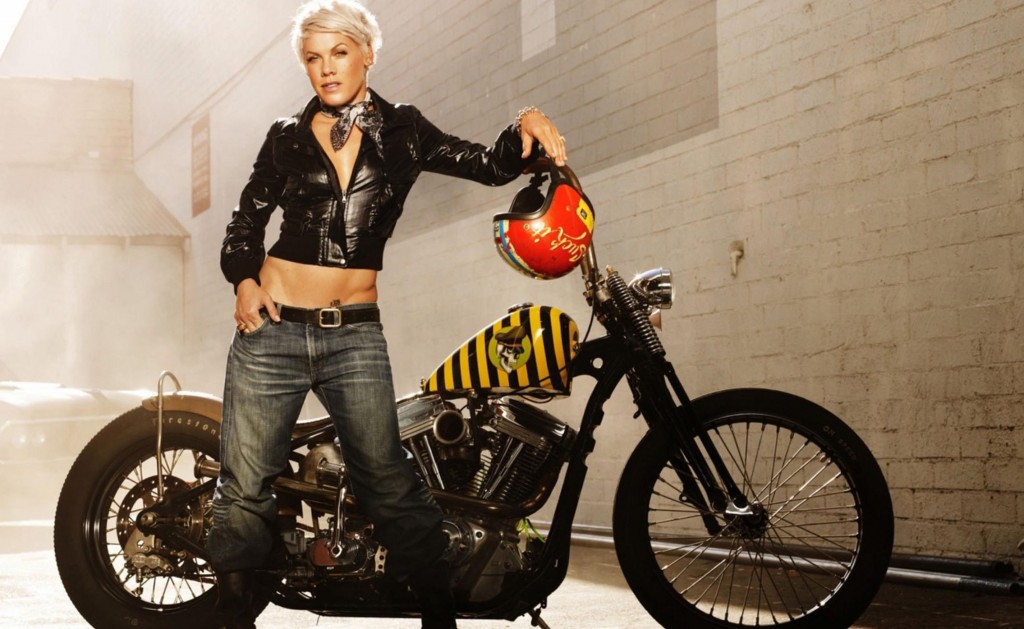 P!nk on The Ellen Show