Date of birth: May 04, 1929
Date of death: January 20, 1993 (Aged 63)
Height: 5' 7" (170 cm)
Weight: 103 pounds (47 kg)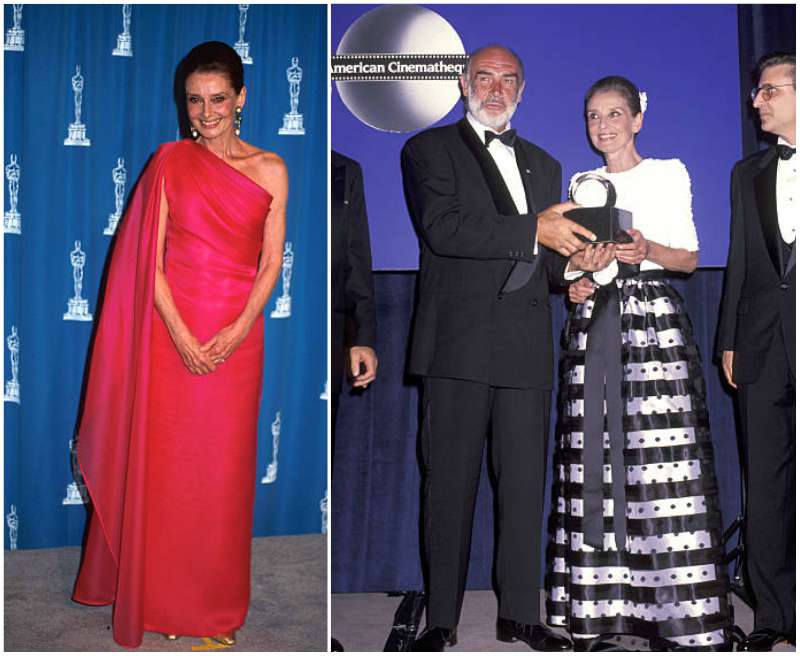 Audrey Hepburn body measurements:
Chest: 33" (84 cm)
Waist: 20" (51 cm)
Hips: 34" (86 cm)
Bra size: 32A
Shoe size: 10 (US)/ 40 (EU)
Hair color: Dark brown
Eye color: Green/brown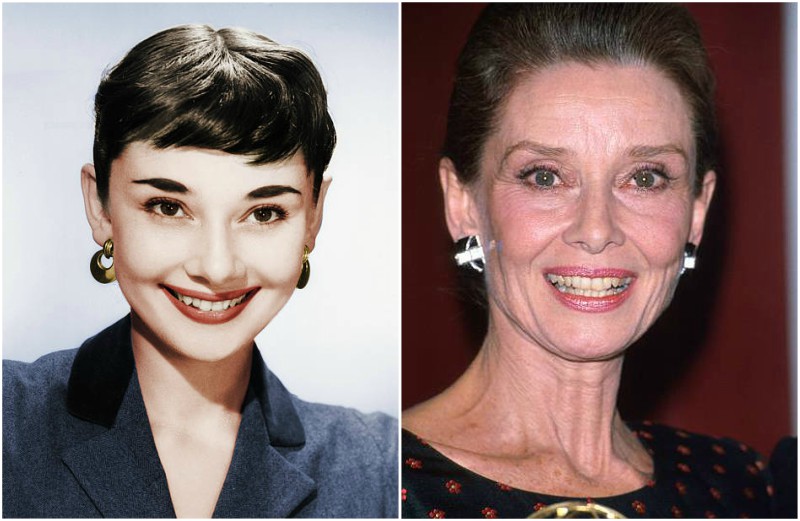 When we talk about Audrey Hepburn, consciousness draws us the image of a fragile woman with amazing figure, regal bearing and swan neck.
And despite the fact that today we know the reason of her thinness – hunger on the occupied territory during the war – we see her as a muse of Hubert de Givenchy and understand why the designer was so fascinated by this exceptional woman.
Even a quick look at Audrey's picture catches her thin beautiful muscles – the result of years of ballet training. After she left the ballet school, sports did not replace the dancing in the classroom. But she used to walk with her dog for long hours.
This legendary woman followed the ballet regime for all her life – it concerned, first of all, food. The basis of her diet included consumption of protein and fiber.
They say that Audrey was very fond of pasta, but ate it very rarely and never tried to combine it with protein food, but only ate it with salads.
She did not like refined dishes. According to Audrey Hepburn, she would have preferred a simpler, but well-cooked food. For example, a good steak, salad and … a little bit of raspberries.
Besides, as every woman, Hepburn also had her weakness – she loved chocolate: she used to buy herself a box of chocolates and enjoyed it for about two hours.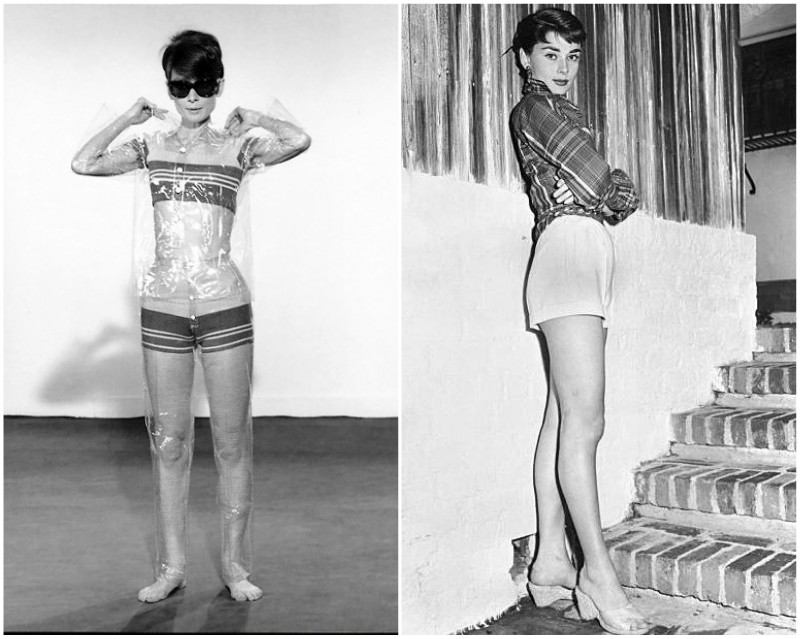 One of the main secrets of her beautiful appearance was that she did not drink alcohol. Of course, on occasion she could afford a glass of good wine for dinner. But only one.
Another secret – is the required number of hours of sleep, though Audrey preferred to get up early.
Over the years Audrey's diet remained the same as well as her weight. Audrey Hepburn in her 63 looked like a woman without age. She maintained a great figure without any braces, Botox injections and attempts to look younger.