Date of birth: August 15, 1984 (Age: 32 years)
Height: 6′ 8″ (203 cm)
Weight: 475 pounds (215 kg)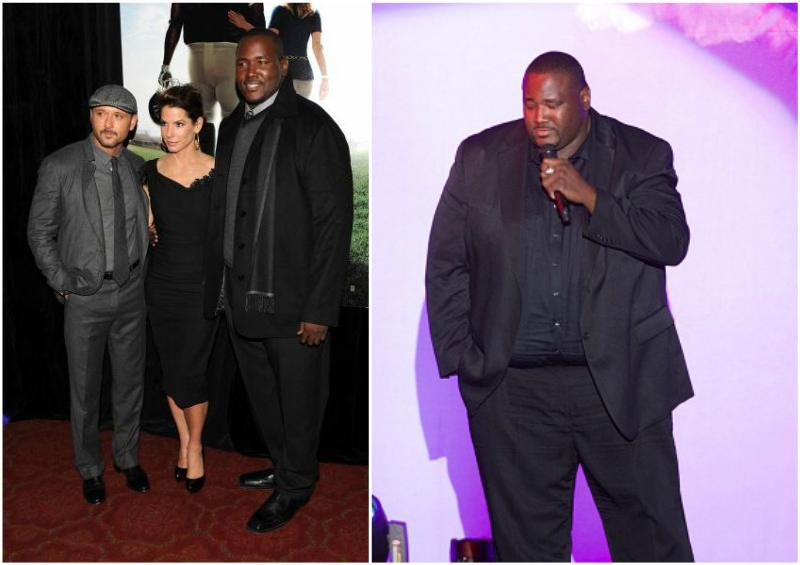 Shoe size: 10 (US) / 43 (EU)
Hair color: Black
Eye color: Dark brown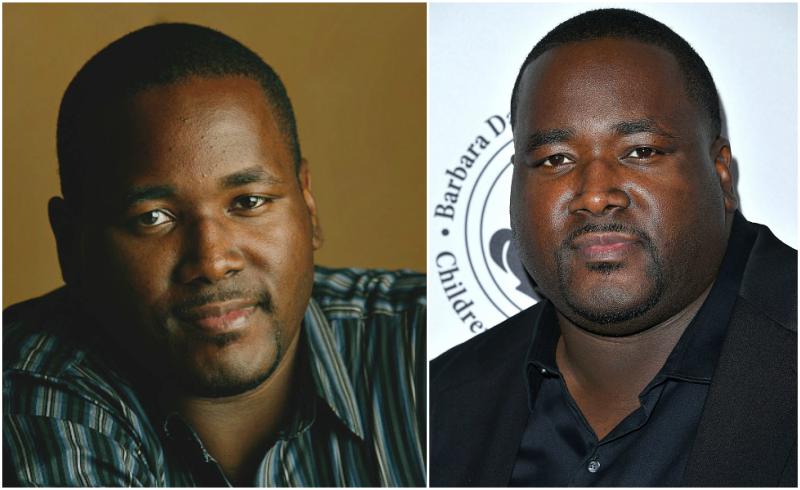 Quinton Aaron is really impressive guy…both his talent and body are huge.
2008-2009 was hard time not only for Quinton, but also for the shooting team of The blind Side. You, probably, understand why: the guy who weighed about 215 kilos should have played the college football player.
A film director and the team were frustrated, because they didn't know what to start with. The aim was to put Quinton into such body shape that he could perform even slightly the things that the players do.
A weight limit was established – maximum 400 pounds. This result should have been achieved within 12 weeks.
Together they managed to find out the key problem. That was the actor's sedentary lifestyle. That's why he was told to start walking. At the very beginning, Aaron walked for about 22 minutes and stopped. He was just totally tired.
The training program that Quinton had to overcome was really hard. He trained two times a day seven days a week! Each training session lasted for two hours.
Another thing was eating regime. Quinton got used to eat three big meals a day, but that cat wouldn't have jumped. Instead, the nutritionist advised him to eat six times a day, but smaller portions.
That was really challenging, because those changes had to change Aaron's lifestyle in general. But the first result came quickly. Aaron was so passive and sat so much that just having started moving made him burn a lot of calories.
Finally, the entire film crew was surprised because within 12 weeks Quinton Aaron managed to lose up to 100 pounds and that time he was less than 400 pounds limit for the first time after long-long time.
Nevertheless, that was not an ideal result. In 2013 another veery confusing incident happened.
Quinton Aaron had bought two seats on the aircraft, because he couldn't place himself on the one. But, there came a passenger and Aaron was asked to leave the aircraft as he was too big.
That moment was so embarrassing that the actor rushed out of the plane and decided to lose extra weight. Of course, that was extremely unpleasing situation, but still, that was a great push to think over health condition and body shape as well.