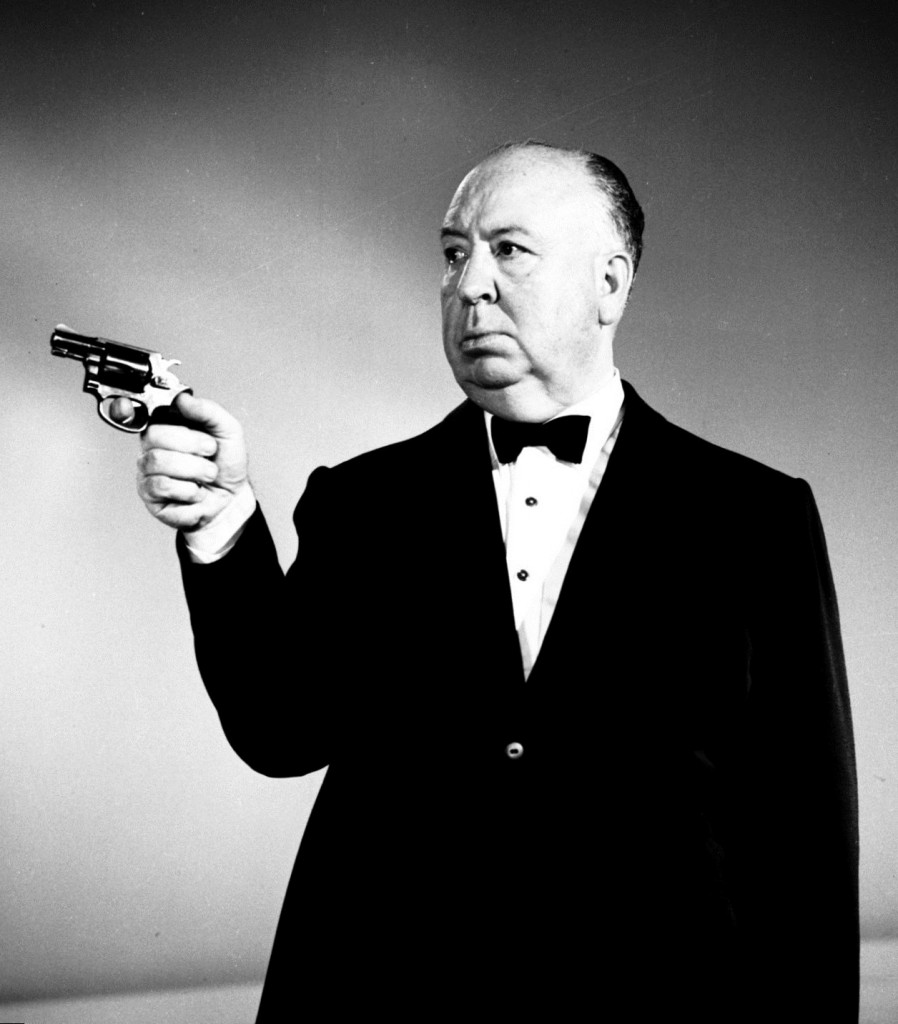 Alfred Hitchcock is a famous British and American film producer and director. Before 1939 he worked in Great Britain, after it he moved to USA, where in 1955 he got American citizenship. He was born on 13 August 1899. Hitchcock's name is connected with movie genre Thriller. Hitchcock was a director in more than 50 films. He is considered to be one of the greatest British directors and filmmakers. Magazine MovieMaker called him as one of the most influential film producers of all time. Alfred Hitchcock played a lot of episodic roles in his own films. In 1923 he met his future wife Alma Reville, they married in 1926. They lived together until 1980, when Alfred Hitchock died. He died on 29 April 1980 in Bel Air due to renal troubles.
Dial M for Murder is considered to be one of his greatest films. Hitchock was a main director of this thriller movie. It was released in 1954. Budget of this film was $1400000. Main hero of this film is Tony Wendice, ex. playboy and tennis star. He spends a lot of money of his rich and beautiful wife Margo. But later Tony finds out that his wife has love affair with American detective author Mark Halliday. Wendice understands that he can lose all the money of his wife and decides to make a crime. Tony made a perfect murder plan, found and hired a killer and made a perfect alibi for himself. His plan was almost ideal but he didn't count unusual behavior of his wife and Mark's analytical skills.
| | |
| --- | --- |
| | |
Detective thriller Psycho is another cult movie by Hitchcock. It was released in 1960. Film's budget was only $800000 but it collected more than $32 million only in USA. Film tells us about a girl, who has a romance with divorced man. But she doesn't really like it and wants to change her life. She steals a big ammount of money from a place where she worked and runs away from town. She decides to stay in motel for a night and meets it's young owner. Psycho is considered to be one of the greatest Hitchcock's movies. Critics named this film as an example of cinematic art.
| | |
| --- | --- |
| | |
Another great movie by Hitchcock is Rear Window. It was released in 1954. It's budget was $2 million and collected more than $36 million. Film had more than 50 million of viewers in USA and 3 million in France. Story tells about photographer who has broken leg so he sits all the time at home on his wheelchair. He gets bored and starts following his neighbours. In a short time he starts to suspect that one of neighbours killed his wife.
Rebecca is a detective thriller released in 1940. It's budget was near $2 million and movie collected $6 million only in USA. Film tells us about 'Maxim' de Winter, rich man, whose wife Rebecca died almost one year ago. Maxim goes on vacation to Monte-Carlo, where he mets Mrs. Van Hopper. Max fells in love with her and soon marries her. In some time pair comes back to Maxim's home but Mrs.Van Hopper gets haunted by thoughts about Rebecca. They follow everywhere she goes. Mrs. Danvers, old Rebecca's maid refuses to get in touch with her.
20-Minute 1966 ALFRED HITCHCOCK Interview on Filmmaking, Suspense, Nightmares & More!