Dog Gibson (Chihuahua)
Dog Lucy (Chihuahua) – since 2003
Dog Dodger – died in 2015
Dog Pinto (German shepherd) – died 2008
Dog Quixie (German shepherd) – adopted in 1999
10 Paso Fino horses: Picaflo, Petey, Sarafina, Nostalgia, Peace, Echo, Cisco, Luna, Maestro, and Harmonia
Dog Barney (Australian shepherd)
Dog Diesel (Australian shepherd) – died in 2013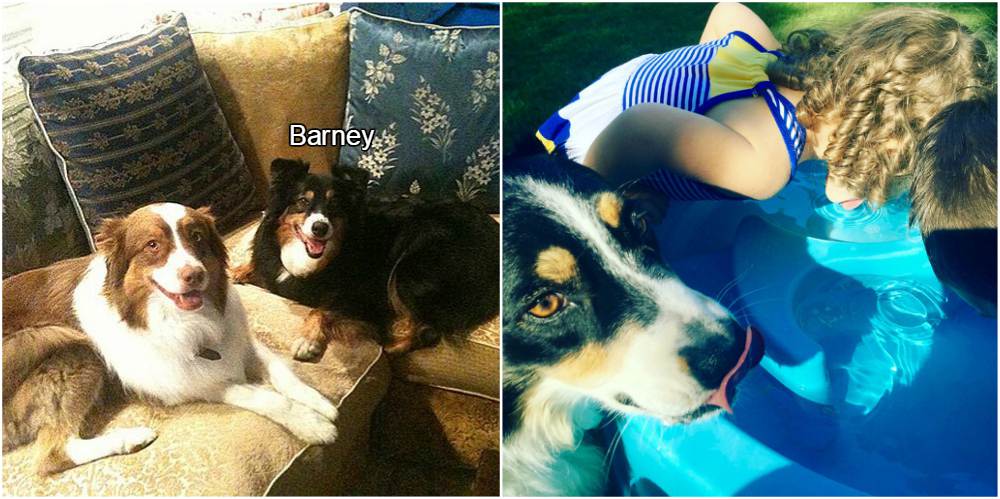 What do we know about Alyssa Milano?
Alyssa Milano enjoys photography and charity. All her spare time she devotes to her pets. This woman is a vegetarian and she is actively involved in commercials, in order to convince people to refuse the use of meat products.
The internet is full of sweet photos of Alyssa Milano and her beloved Chihuahua Gibson. It seems that the dog spends all its time in the bed with the actress. She hugs him, kisses, and covers with a blanket. They look really cute. The dog was said to cost near 300 dollars.
We know just a few words about how Quixie joined the family. In 1999 when her beloved German shepherd Pinto died, Alyssa was really upset. In order to find a bit consolation she welcomed a new dog – Quixie, that is also a German shepherd. There is no information about this dog, so we can only wonder about its destiny.
Lucy is a black and white Chihuahua that was adopted in 2003. Alyssa actually saved the dog's life. It was a victim of four Pitbulls. Lucy shared a home with four huge dogs that abused her. Alyssa, who was passing through, couldn't stand that scene and asked the owner to give her the dog. There was no problem because at that time, the owner was looking for a better place for the dog.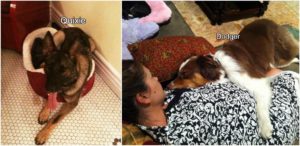 In 2015 on her Instagram page Alyssa Milano shared sad news. Her beloved dog Dodger left this world. Alyssa was puzzled and she said it was real hard time. On her page she posted a sweet photo of her son and Dodger lying together with a tearful note of gratitude to the dog.
Two years before this case, Alyssa experienced another terrible loss. Her dog Diesel died of cancer. Alyssa announced her loss on her Instagram page and said that she wanted Diesel would be playing somewhere in the heaven park.
As we know, dogs are not the only actress's passion. She also owns a lot of birds and horses, and you can be sure that she manages to find time for each of them.