A huge bouffant, eye arrows, full lips and a tiny figure – the style of Amy Winehouse was admired even by legendary Lagerfeld. She was not like everyone else and she lived by her own rules, but she died a commonplace way – from overdose. What were they – the rules of life of Amy Winehouse?
Amy Winehouse Interview
Rule 1. You should not conceive a child to a bad music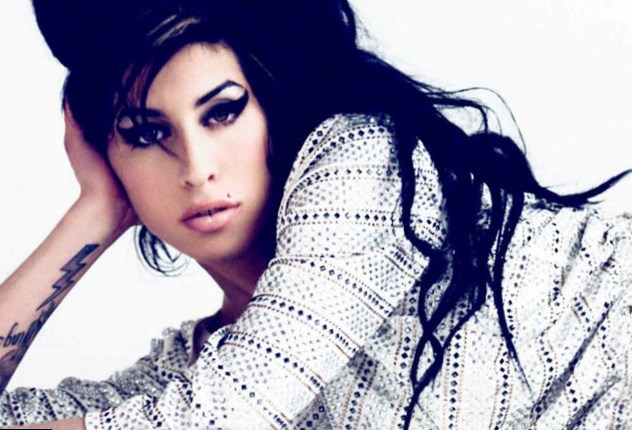 Amy used to tell, that the most terrible mistake of the parents is to conceive a child to a bad music. Amy Winehouse songs are the sample of talented music, it goes without saying and if you could hear Amy Winehouse live, you would be impressed by her strong deep voice. For sure, the parents of Amy conceived her to a good music.
The girl was born in London in 1983. On the 14th of September in the family of a cab driver, Mitch Winehouse, and a pharmacist, Janis, the girl was born. They were happy to become parents and that's why tried to make the life of their daughter as happy as possible. Amy's uncles from her mother's side used to be musicians and her grandmother (it was a family legend) even used to have a love affair with British jazz musician Ronnie Scott.
From the earliest years Amy loved music. She listened to music of different types, starting from jazz and ending with pop, soul and R&B. She studied to play the guitar and tried to write her own songs. One day her best friend Tyler James sent her demo tape to the recording studio. Thus her career began.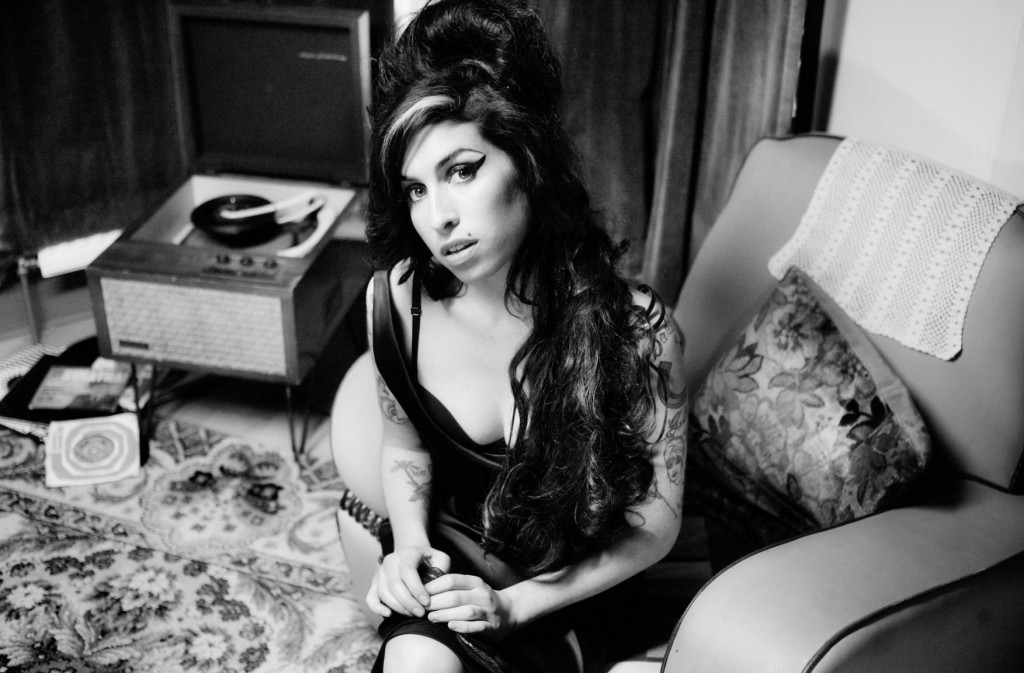 Rule 2. You should not make music too fast – it's like to go to dinner: you have to act slowly, not to eat everything in a minute!
Amy started to create her own songs. She used to tell in her interviews about the main rule of song creating – don't make it too fast! She compared this process with having dinner. In fact, she had never tried to become popular or rich – she was too simple and too prone to self-destruction for this. And if most people of her age spent their time, planning future, Amy spent her time, making music and drinking alcohol. Thus her first album was born.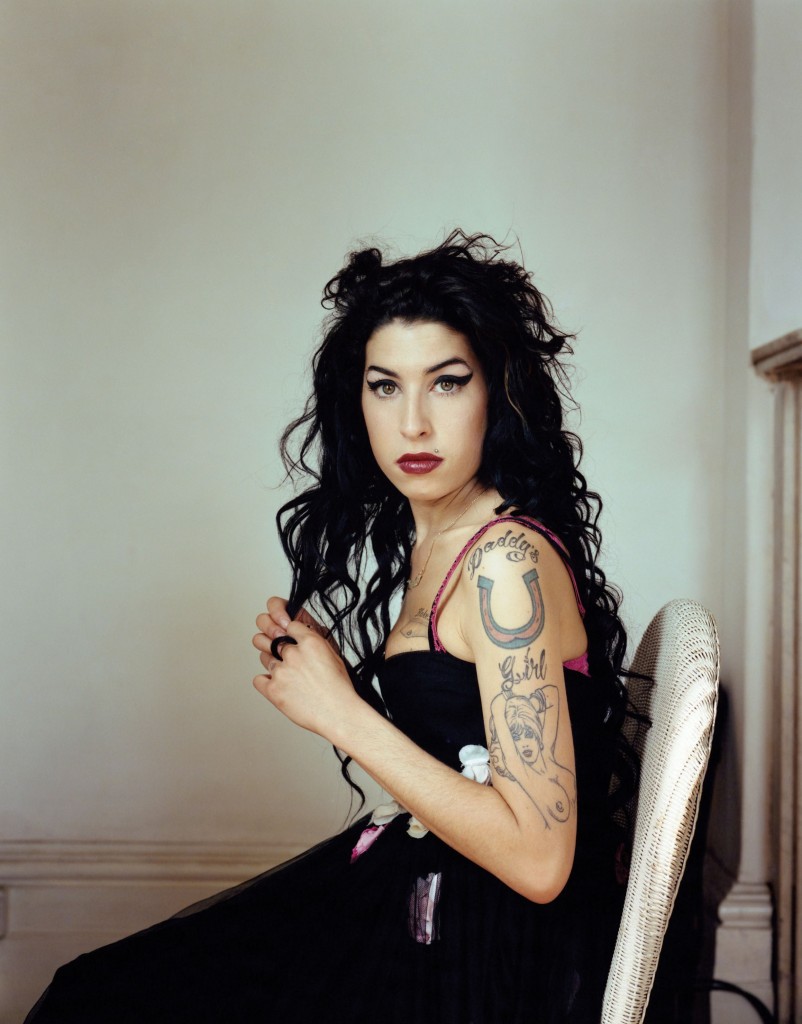 "Frank" – the first from Amy Winehouse albums – was born in 2003. It was not accepted well with critics. They told that Amy didn't follow any specific music genre and her album was a mixture of jazz, pop, soul and hip-hop. But "Frank" was successful with public. People listened to Amy Winehouse songs everywhere and bought "Frank" eagerly. For this album Amy was awarded as the "Best Female Solo Artist". The song from this album "Stronger than Me" also was marked by Ivor Novello Award. The album got double platinum status.
The start was successful. But then Amy made a long pause.
Rule 3. Every woman should think about her family, not about her career.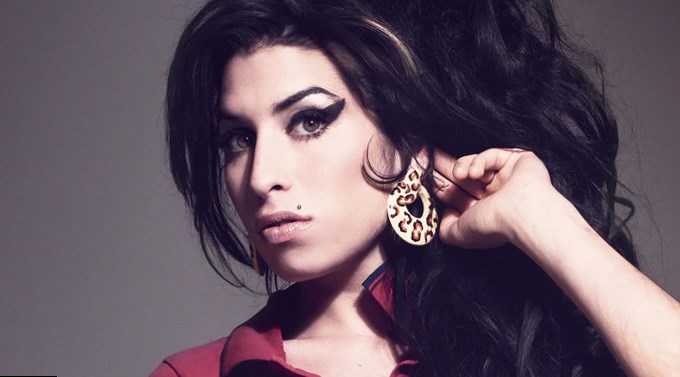 Although Amy became extremely successful and made a great career, she told, that she was born to become a wife and a mother. "Every woman should think about these simple things", she used to tell. Probably, Amy felt unhappy because of her unsuccessful personal life. She was in love with music video assistant Blake Fielder-Civil, but a loved one didn't buy her roses and didn't cook romantic dinners for her. He brought much booze for their dates. Once he offered Amy to try drugs.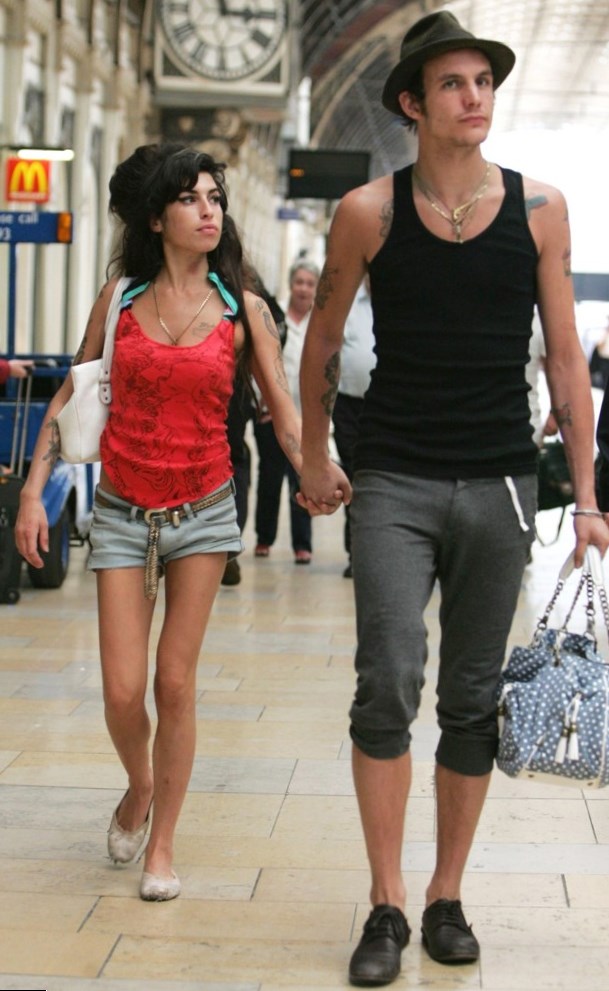 As Blake admitted later, it was he, who introduced Amy Winehouse to hard drugs. Thus the star became addicted. Amy Winehouse live concerts were often cancelled. She told that the reason was "doctor's order" but in fact the singer was too drunk and too drugged to act. The administration of her recording studio offered the woman to go to clinic for rehab. She refused from it. But this situation inspired her to create the most successful from Amy Winehouse albums "Back to Black". The central single in this album was called "Rehab". Due to this album Amy Winehouse revived her popularity in Great Britain and became extremely popular in USA. Her hit "Rehab" was on the first place in numerous top lists for several months and her album won the nomination for Best British Album in 2007.
Amy Winehouse – Back To Black
For "Back to Black" Amy was appointed for six Grammy nominations and won five of them. She was entered in the Guinness Book of Records as the first and the only British singer, who has received five Grammy Awards.
Rule 4. You should ask for help. If you can't cope with problems yourself, nobody will cope instead of you.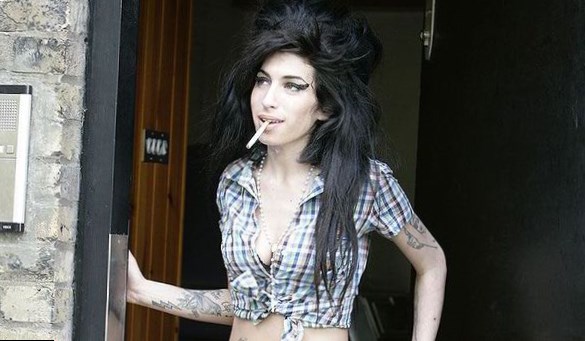 Amy used to tell, that she never asked for help, because if she couldn't help her herself, nobody would be able to save her. Who knows, if this rule was right or not. Probably, she could be helped, if she really accepted that very "rehab" she used to sing about. But after the loud success of her album, she began to lose. The singer married Blake and then divorced.
Related: Amy Winehouse`s body transformation
She cancelled her concerts and tours because of her drug addiction and her husband's problems with law. The things had gone from bad to worse, but on the 23rd of July, 2011 everything was over. Amy Winehouse death from overdose and alcohol poisoning was shocking for her fans but at the same time it was something they expected. The signer was involved into having drugs and boozed too much and didn't want to accept any help. Amy Winehouse death and her tragic short life was shown in the film "Amy", devoted to the signer. But Amy's family members didn't like the movie and told that it "contained some basic untruths".
In any case talented Amy Winehouse is still alive in the hearts of her fans, which remember her rules and try to avoid her mistakes.
Amy Winehouse – Rehab