Date of birth: October 17, 1971
Date of death: September 11, 2011 (aged 40 years)
Height: 5′ 10″ (178 cm)
Weight: 150 pounds (68 kg)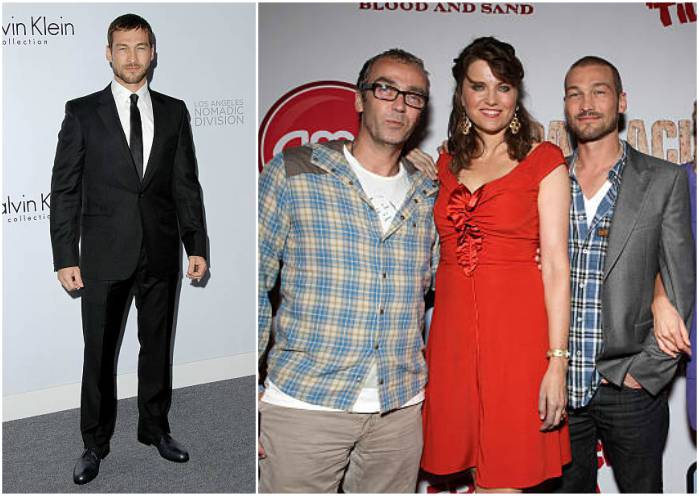 Shoe size: 10 (US)/43 (EU)
Hair color: Light brown
Eye color: Blue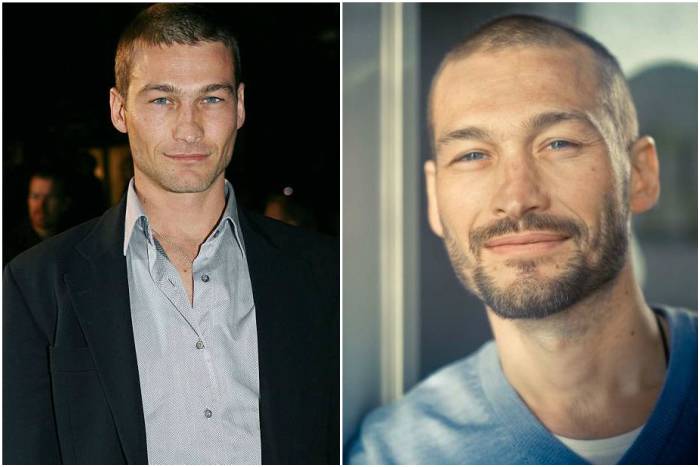 If you watched the TV series Spartacus: Blood and Sand, you could witness the excellent physical shape of the actors.
Andy Whitfield spent a lot of time in the gym, getting ready to the filming. His training sessions for Spartacus were very rich and varied, so that the actor could get into that spectacular body shape he possessed in the role of Spartacus.
The series Spartacus: Blood and Sand got into the list of the most dangerous television projects, because it is able to captivate the viewer so that it is simply impossible to tear.
According to experts, one of the main secrets of attraction of this film is fantastic charisma of Andy Whitfield – Australian actor, who is already recognized as almost the best in the history of Spartacus. Having played a brilliant warrior, he himself faced a challenge that demanded from him an incredible will, persistence and courage.
He was repeatedly asked to utter the same text, although after he had read the text for the first time it became clear that there was no need to continue casting. Spartacus who would lead thousands of slaves to freedom was found.
For the leading role they certainly needed a young and little-known actor. According to this criterion, Andy was ideal: in his resume at the time was only a couple of episodes in the series. Blood and Sand became his the most serious project and the last one.
After the triumph of the first season fame came to the actor – contracts, fans and guaranteed shooting in the continuation of the saga. And he was ready to work on. Even strenuous exercise had become commonplace. However, the fate didn't allow  these plans to come true. In March 2010, Andy Whitfield was diagnosed lymphoma.
Unfortunately, no one is immune from cancer. Hard to believe that a man in such a good shape could be so seriously ill.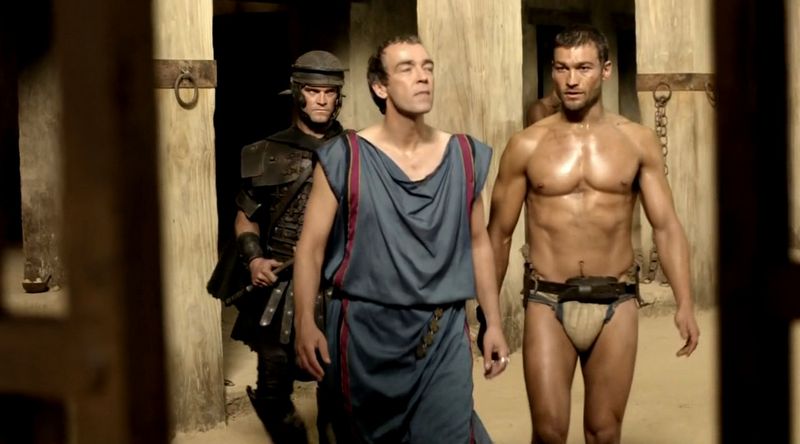 When Andy realized that he was dying of cancer, he took it as a journey. And he decided to share it with the world in a documentary format. The camera followed him everywhere for a whole year.
At some point, there was hope that the film, in which Andy was struggling with illness, would have a happy ending. Treatment yielded results and Andy said that the lymphoma has receded, but the joy was premature.
He was fighting till the very end, giving his family an example of courage and fortitude worthy of gladiators.