Dog Coco – 6 years old (dachshund shepherd mix with an underbite)
Dog Toulouse – 3 year old (beagle/Chihuahua mix)
Dog Ophelia – 3 year old (Labradoodle)
Dog Fawkes – about 2 years old
The singer Ariana Grande can be proudly named a dog mom. She loves animals so much that she already has four dogs. Her followers can all the time see the dogs' new pictures as the singer shares them on her pictures in the social networks such as Instagram, Twitter and Facebook.
Coco C. Suzy Grande is the oldest dog in this "family". Several years ago Ariana confessed that she didn't like giving her dog such a common name. The point is that Coco is the third wide spread name in the dogs' world. Nevertheless, there are a lot of videos with Coco which justify that it's very lovely pet.
In 2013 Ariana adopted her second dog, Toulouse. She said that she cried when she got it, because she was eager to have it.
Did you know that Toulouse was named after a Disney's cat from The Aristocats?
We wonder why Ariana chose the catty name for a dog, but still it's a lovely creature.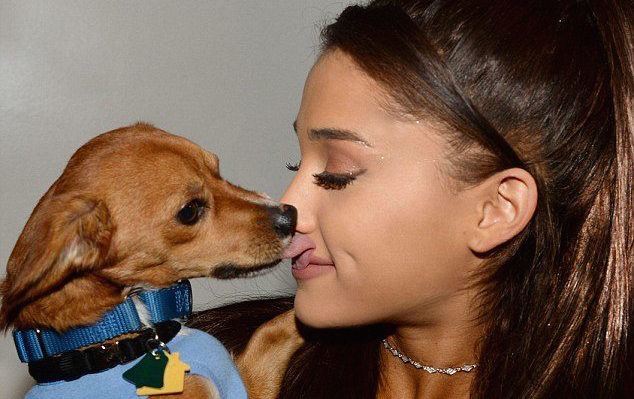 The next dog, a little Ophelia, joined the company the same year. The name "Ophelia" was suggested by Ariana's friend. At the very beginning it was funny, because, according to Ariana, Ophelia sounds like an old aristocratic name, but with time, they got used to the name and it was ok.
The fourth dog, Fawkes, is really the cutest dog we've ever seen. Actually, he also has a kitty name, but it appeals to him very much. Its fur is a mix of red and orange. This active pet looks like a pretty red ball.
This dog was adopted in summer 2014. There is no data of the origin of its name, but there is a suggestion that Ariana was inspired by the film Harry Potter, where the phoenix had the same name.
These guys are really cute!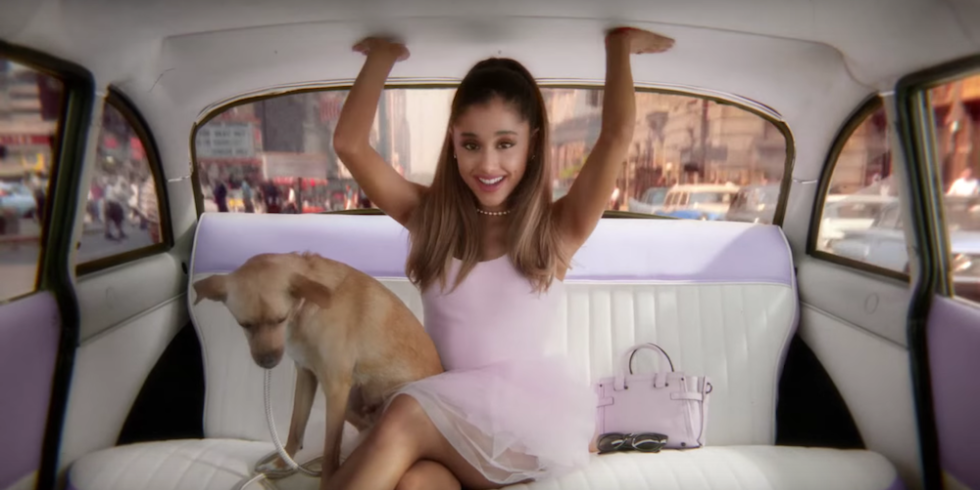 Ariana Grande 10 Rescued Dogs