Date of birth:  May 17, 1956 (Age 61)
Full name: Robert Lane Saget
Born Place: Philadelphia, Pennsylvania, USA
Height: 6'3.5'' (191.8 cm)
Weight: 190 pounds (87 kg)
Hair color: Brown
Eye color: Brown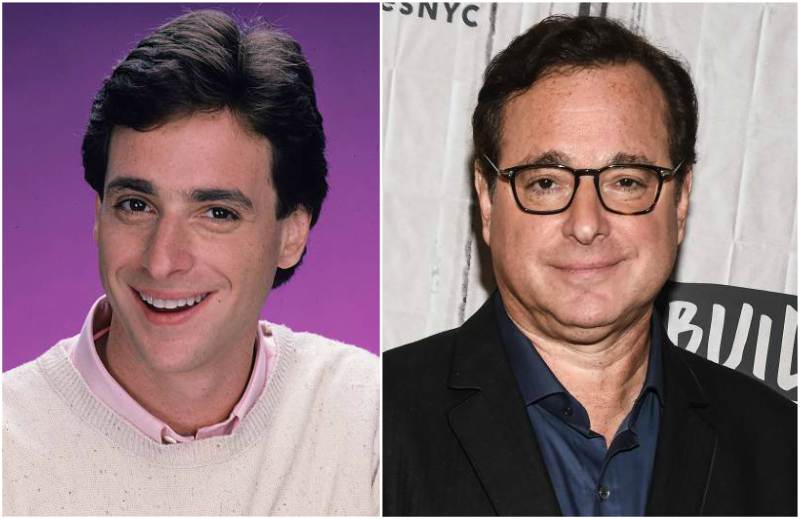 Bob Saget is an incredible actor, comedian and writer who is popularly known for his role in Full House. Though he has successfully created a close to 4 decade-long career, the entertainment industry was not his first choice.
Born to a mother who was a hospital administrator, Bob initially picked interest in the medical field and he wanted to be a doctor. While in his final year of high school, one of his teachers realized he possessed an impressive potential that would bring him success in the entertainment industry and stirred him in the right direction.
Heeding to his teacher's advice, Bob went ahead to pursue an education in film studies at Temple University. At college, his natural talent began to come to light as he created the award-winning black and white film Through Adam's Eyes.
By 1979, he wrote his first movie which he also featured in – Spaced Out and two years later, he got into the television industry as Bob the comic in Bosom Buddies.
From the late 80's, Bob got opened up the greater opportunities that led him to high heights of fame. Within this period, he got a major role in Full House and hosted America's funniest home videos.
Bob's career has been uphill from that point on with every year bringing more success. Throughout his almost 40-year career, he has featured in a total of 16 movies, 35 television shows as well as went on numerous tours as a stand-up comedian.
Though his career gets overwhelming with choking schedules, yet Bob's good heart always makes out time to give back to the society. He is an active member of the Scleroderma Research Foundation board. Each year, he hosts fundraising tours for the foundation and has so far raised about 40 million dollars.
Bob's heart for this foundation shows us all that success is measured not by how much you have but the lives you touch.