Height:  171 cm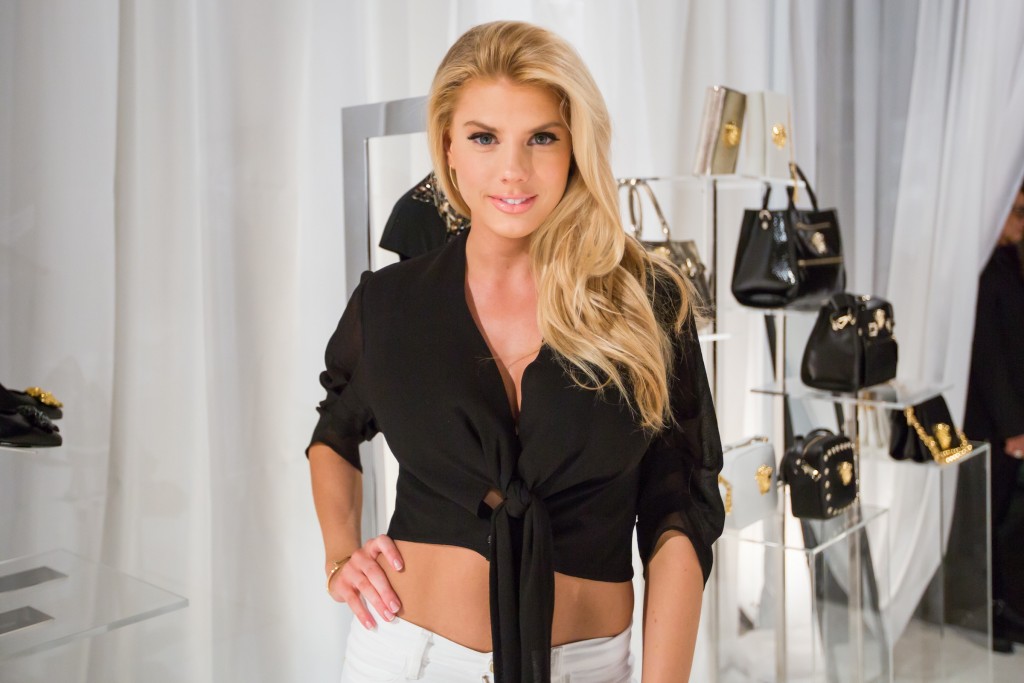 Weight: 66 kg
Date of birth: August 6, 1993 (Age 23)
Charlotte McKinney is a young American model and an actress who at the age of 21 has already became popular. This young woman has perfect body measurements and her figure is slim and sexy.
Charlotte was born in Orlando, Florida. In this city she grew up and was studying. A future model attended William R. Boone High School in Orlando. Charlotte McKinney suffered from dyslexia and because of it she was the target of bullying at school. Nevertheless when she was seventeen, a young girl decided not to waste her time on education and dropped out of school. In all parameters her figure was ideal and she wanted to become a model. Charlotte started attending various model agencies. Having made several unsuccessful attempts she was offered to take part in several photo sessions.
The first success came to the model after she shot for Guess. As a matter of fact she didn't become famous but thanks to this photo session she earned first decent money. It was a great achievement for a young and pretty girl who really wanted to dedicate her life to the career as a model.
International fame came to Charlotte McKinney after her almost naked appearance in one advertisement. It was Carl's television commercial about fast food restaurant. For the first time it was aired at Super Bowl 2015. Everyone appreciated her work and this commercial became the favourite for the majority of TV viewers.
Charlotte's McKinney body measurements are ideal for the modeling career. Her bust size is 10F, waist size – 66 cm and hip size – 91. Though in a greater degree her beautiful appearance is natural this young lady also cultivates her abilities. Charlotte leads a healthy way of life. She likes Pilates and yoga. These types of physical exercises help the model to lean muscles instead of bulking up. In one of the interviews Charlotte confessed that she was a total yoga fanatic and no matter where she was, she would surely find time and studio to get yoga flow on. This young and pretty woman also cares greatly concerning food she consumes. She always prefers healthy food like fresh fruits and vegetables, all kinds of fishes. Surely she tries to avoid junky food and keep a consistent diet of lean proteins.
Now Charlotte McKinney is compared with Kate Upton. But Charlotte doesn't agree with it. Though she agrees that they are both busty and blond girls, Charlotte is different. She says that Kate had a marvelous career but she doesn't want to follow her example. Now young and promising girl is building her own career.
Speaking about Charlotte Mckinney, this blonde with blue eyes has already established herself as a model. Now she wants to try something new. On February 2015 she was chosen as one of the participants on season 20 of Dancing with the Stars. Her partner was Keoikantse Motsepe and they were on the 11th place.
Now Charlotte also started her career as an actress. In 2015 the film Joe Dirt 2: Beautiful Loser will be released where the woman plays one of the roles.