Date of birth: October 4, 1923
Date of death: April 5, 2008 (aged 84 years)
Height: 6'2,5" (189 cm)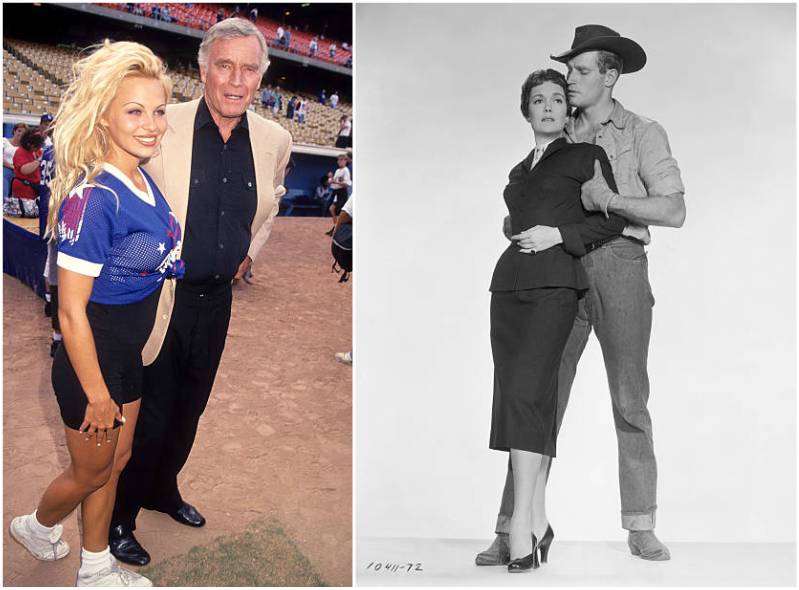 Weight: unknown
Hair color: Light brown
Eye color: Blue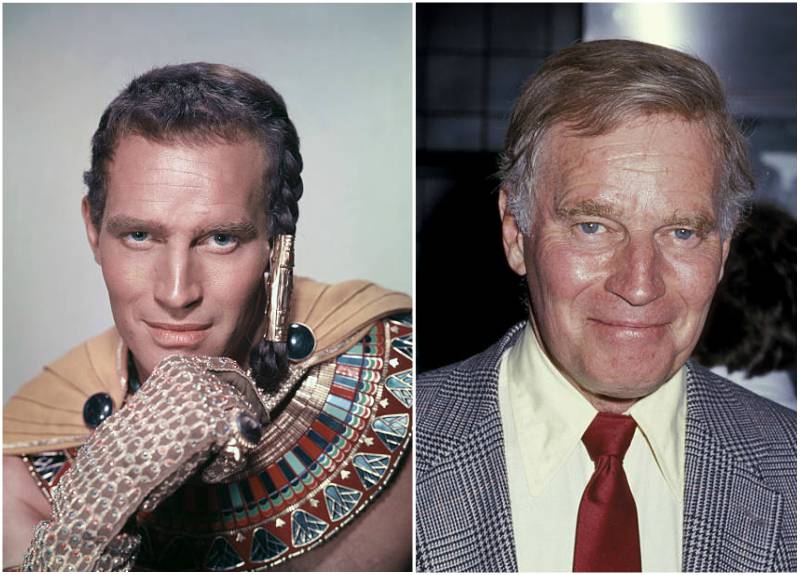 This beloved by many of us actor had long life full of career success and bright roles.
Charlton Heston had graduated from Northwestern University specializing in classical drama and acquired an early work experience in movie industry starring in the role of Per Gynt in the school film.
During the Second World War for three years Heston served in aviation and then got a job as a model in New York. Actually, an unusual and rapid change of activity.
He married Lydia Clarke, who was also a model, and they had a happy marriage till the dying day (a great rarity not only for Hollywood). Heston and his wife went to work in the theater in Asheville, then moved to Broadway. The debut performance of Heston was Antony and Cleopatra, which led to a long-term contract with television, where Heston played such classic roles as Julius Caesar, Petruccio and Heathcliff.
Television made Heston a real star, and since you're a star, then go to Hollywood.
Having a good preparation and previous experience, Charlon Heston managed to find his own place there. Heston's characters, as a rule, could be cruel, and rude, but only if it was necessary.
Though actors are often busy and don't have enough time to follow healthy regime, Heston did that. He was sure that his work, as well as right diet and sport, gave him all he needed for successful career and happy life.
For long years, Charlton didn't betray the principles of low-fat dieting. From year to year it became more difficult to follow the right rules, but he ever stopped. The actor had always looked younger than his age, so he believed he did everything right.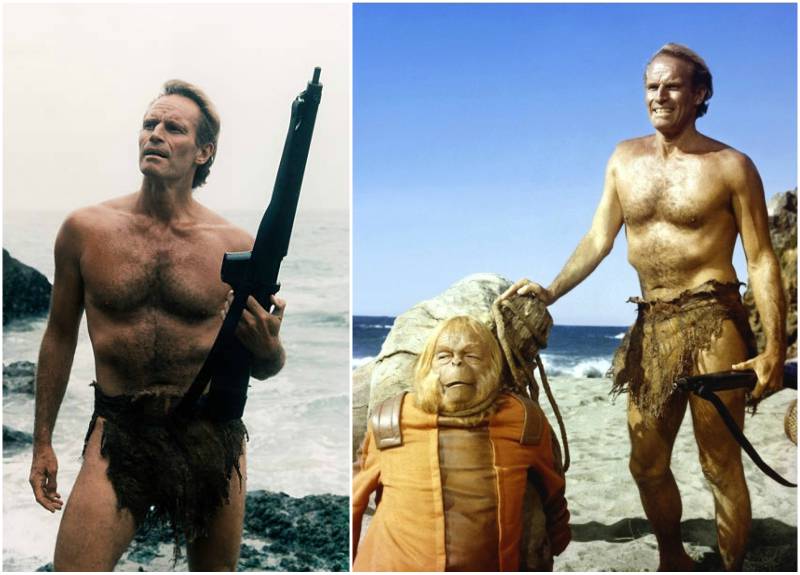 Sport possessed not the last place in this healthy system. The actor led an active lifestyle and encouraged his family to follow him.
Probably, all these regulations contributed to the fact that the actor had lived for 84 years.