Dakot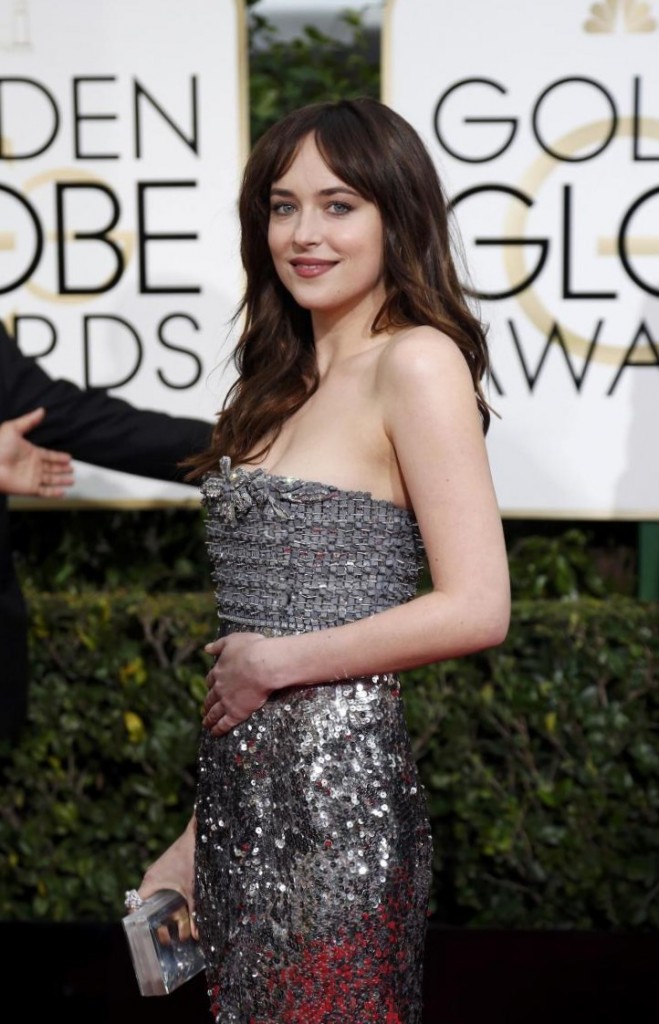 a Mayi Johnson is an American actress and gorgeous model who won fame and popularity due to the hit movies "Ben and Kate" and "50 shades of grey".
Biography Dakota Johnson is closely associated with Hollywood. She was born on 4 October 1989 in Texas in a family of famous Hollywood actors Melanie Griffith and Don Johnson. In 1996 after Dakota's parents divorced, Antonio Banderas became her stepfather.
Acting roots Dakota got from grandma Tippi Hedren, who was also the actress, the muse of Alfred Hitchcock and a photo model.
The aspiring actress has received a prestigious education at the Aspen Community School. At school she was fond of dance art and was interested in modeling business. At the age of 12 Dakota Johnson for the first time posed as a model for the elite magazine "Teen Vogue", then she thought seriously about a career model. Young Dakota had all for this industry – a spectacular appearance, expressive facial features, perfectly slim figure and great taste and unusual style.
In 2006 Dakota has concluded the contract with the popular model agency "IMG Models". In 2009-2010 spectacular fashion model became the face of the advertising campaign of the brand Mango and worked with Australian fashion label company "Wish".
Along with the modeling  job and secular life Dakota was actively engaged in acting industry. In 1999 she made her debut in the movie, Dakota starred in supporting role in the film "Crazy in Alabama", where she played with her younger sister Stella Banderas and mother Melanie Griffith. This film was a kind of family masterwork, as the producer was Antonio Banderas. Despite the fact that the film was quite successful, Dakota didn't receive fame and glory.
Over the next ten years Dakota Johnson almost did not appear on television. In 2010 the starred in the sensational movie about Facebook "The social network", she played in it together with actor Justin Timberlake.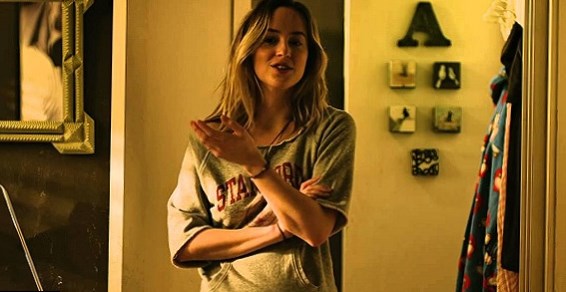 In 2012 already a famous actress received a starring role in the popular TV series "Ben and Kate", which brought her long-awaited fame and recognition of the audience. In a relatively short acting career of the talented Dakota Johnson starred in more than 10 popular films.
The peak of popularity of the biography of Dakota Johnson has received in 2014, when she became the main character in scandalously erotic film "50 shades of grey".
In her personal life Dakota Johnson is not such a prude as her character Anastasia. Even in her young age the actress had rehabilitation therapy from alcohol and drug addictions.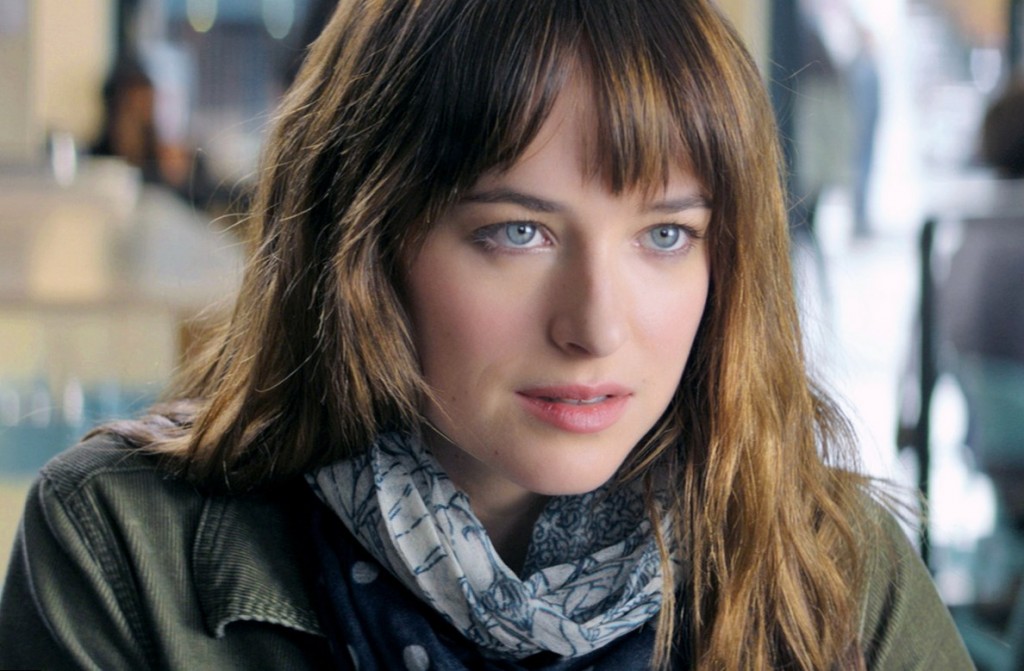 Her boyfriends were a musician Noah Gersh and an actor Jordy Masterson. In the spring of 2014 Dakota are often seen with another musician – Matthew Hitt, but in the beginning of this year they stopped dating.
The actress often attends different events, on them she usually looks elegant, but simple and tasteful, she doesn't indulge her fans and journalists for extreme images and changing styles. The star doesn't  often change hairstyles or do extremely haircuts, as a rule, she collected high bun, loose curls or styling with straight bangs, but she likes change hair colours and does it often.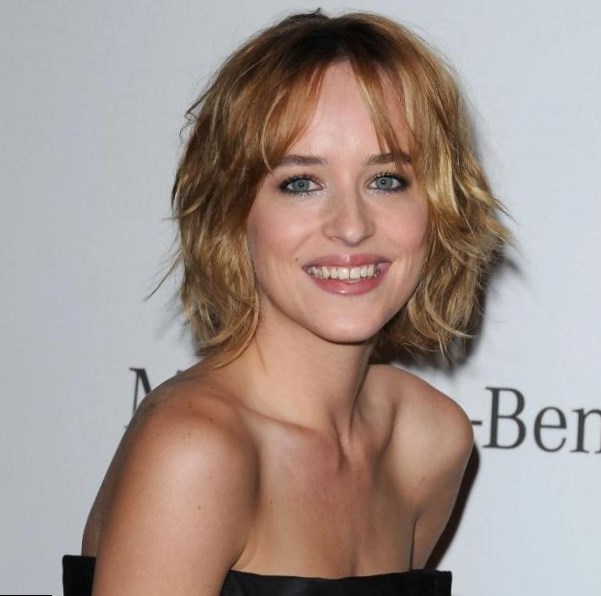 In the film "Cymbeline" the actress with her natural colour of hair and loose curls just below her shoulders. And in the film "Need for speed" she appeared before the audience in the form of searing brunette. At a fashion event CFDA&Voque 2013, where the actress appeared in company with Milla Jovovich, Dakota already changed her hair to a more natural colour with a more sexual way. On the show of british designer Stella McCartney, Dakota presented her new image. By taking part in "50 shades of grey" she had to make hair into the dark chocolate and now the actress returned her hair to natural shade – wheat blonde.
In April of this year Johnson decided to change the image more dramatically, she shortened her long curls. The long curls famous brunette decided to leave in the past and gave preference to one of the most fashionable haircuts now – elongated bob with jagged bangs, before the actress had long hair with french bangs.
Dakota Johnson. She is amazing!