Date of birth: April 18, 1971 (Age 47)
Full name: David John McDonald
Born place: Bathgate, West Lothian, Scotland
Height: 6'1'' (185 cm)
Weight: 73 kg (161 pounds)
Hair color: Dark Brown
Eye color: Dark Brown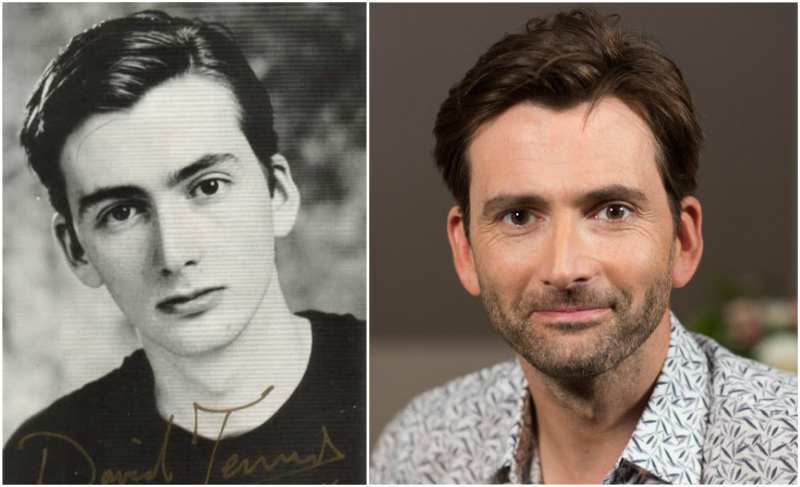 David Tennant is a remarkable and award-winning Scottish actor who has wowed all his fans through his role as The Tenth Doctor in the British science fiction series titled Doctor Who. The impeccable portrayal of his role in this series won him a total of 18 awards among which include a Satellite and a National Television Award.
However, his acting career was launched long before he reached this level of fame. In the late 80's, Tennant got into the television industry through a public service health advertisement titled Anti-smoking film. Not long after he had this exposure, Tennant branched into the stage acting in a Phantom productions work titled The Ghost of Benjy O'Neil.
From his first stage performance, Tennant fell in love with the whole idea of stage acting as he continued in this field performing in theatres such as Royal Lyceum Theatre, Dundee Repertory Theatre, Theatre Company Scotland as well as the Royal National Theatre. By 1993, he got his first movie role in the short film titled Spaces.
From the start of his career, Tennant has changed in various ways physically especially when it has to do with his hairstyles. Initially, he used to have a spiky blond hairstyle with no facial hair at all.
He eventually changed this look to a straight ear-length hair that was tonged at its tips. Tennant also went through a phase where he even had a ponytail style. As he advanced in age, he started growing out his beards and kept them really neatly; therefore, giving him a more mature and masculine look.
However, one area in his physique that has been very stable is his body size as he has maintained his lean figure over the years. Whether his success in this area is as a result of his good genes or hard work is currently unknown.