Date of birth: July 20, 1964 (Age 53)
Full name: Dean Gerard Winters
Born place: New York City, New York, USA
Height: 6' (182.9 cm)
Weight: 79 kg (174 pounds)
Hair color: Dark Brown
Eye color: Hazel
Dean Winters is a brilliant American actor who has created a niche for himself in the entertainment industry for the past 23 years and counting.
He got his initial exposure to the television industry in 1995 as he was featured as Tom Marans in the police series titled Homicide: Life on the Street. 2 years later, he branched into the movie industry as Cleet in the thriller Conspiracy Theory.
He experienced the first peak of his career in 2006 through the sitcom 30 Rock, where he impeccable portrayed the Dennis Duffy character.
His brilliance in acting as Dennis eventually earned a Gold Derby Award nomination as well as an Online Film and Television Association Award nomination. Winters has also dabbled a bit into voice acting as his voice has been featured in various animations among which include American Dad! and Tangled: The Series.
Throughout the years, he has attained the most recognition of his career as he starred as Johnny Gavin in the comedy series Rescue Me. For the past 2 decades and counting, Winters has maintained his relevance in the television industry as he has been featured in a total of 56 movies and television series.
Over the years, Winter has not really undergone a lot of changes in his physique as he has maintained his ever fit and ravishing figure. He always kept the nicest spiky haircut that perfectly outlined his cheekbones.
In his youth, Winter preferred the baby face look as he shaved off all of his beards. As he has matured in age, his views have changed a bit as he now keeps him beards short and neat.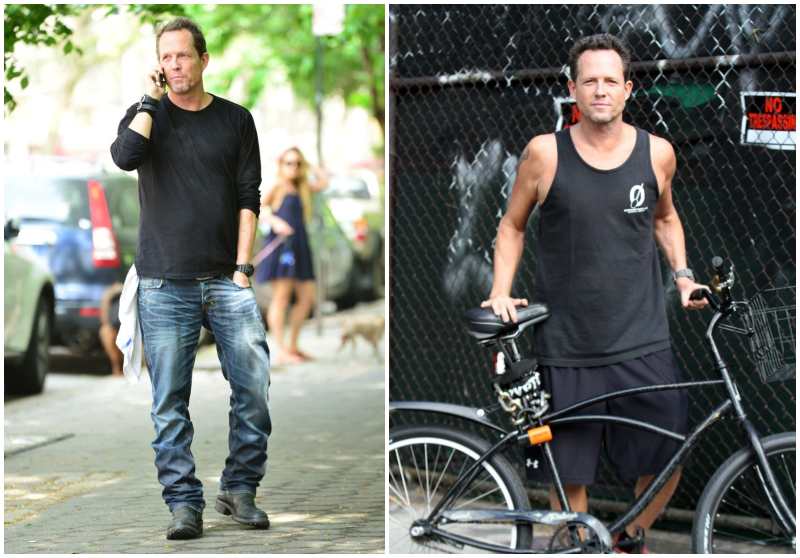 Right from his childhood, Winters was exposed to the fashion world and he fell completely in love with fashion styles. Earlier in his career, he was a huge fan of a casual look consisting of a simple t-shirt and a leather jacket. Currently, he has leaned towards a more sophisticated and mature look mostly consisting of suits.