Date of birth:  December 18, 1970
Date of death: April 9, 2021 (Aged 50)
Full name: Earl Simmons
Born place: Mount Vernon, New York, USA
Height: 5'11'' (180 cm)
Weight: 81 kg (178.5 pounds)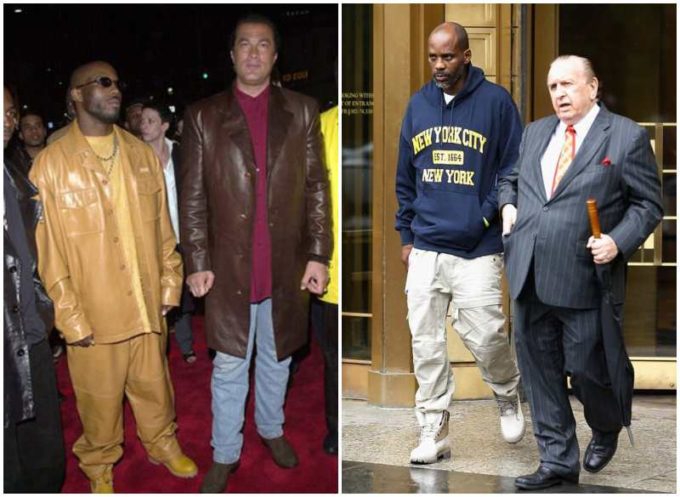 Hair color: Bald
Eye color: Dark Brown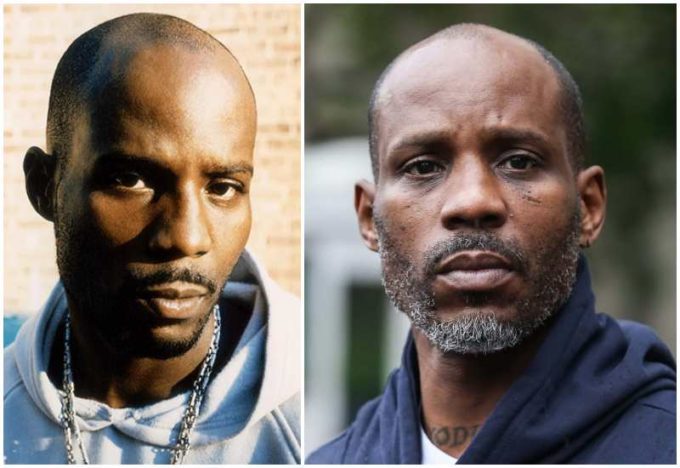 DMX is a well-accomplished actor and rapper who has made a name for himself in the entertainment industry and maintained his relevance for close to 3 decades. His career was officially launched in 1991 after he released the demo titled Unstoppable Force.
The following year, he got signed into Columbia records and released the single Born Loser. However, this song was not much of a success. He came back big time in 1998 with the release of the album It's Dark and Hell Is Hot.
This album was such a huge hit that it topped the R&B chart as well as the general charts in the US. As though there was no slowing him down, he released yet another album within the same year titled Flesh of My Flesh, Blood of My Blood, which also topped the charts.
The same year, his acting career was launched as he starred in a crime movie Belly as well as appeared on The Chris Rock Show.
Over the years, most of the changes DMX has undergone have been facial. For one, in the earlier years of his career, he went with the smooth bald look with no facial hair whatsoever. As he gradually advanced, he began keeping a bit of mustache. From then little by little, he began keeping a few beards.
With Mother Nature beginning her active work in him, his beards and mustache began having a few grey strands. Much later, he decided to grow out his hair a little bit but by then his hairline had already begun to recede.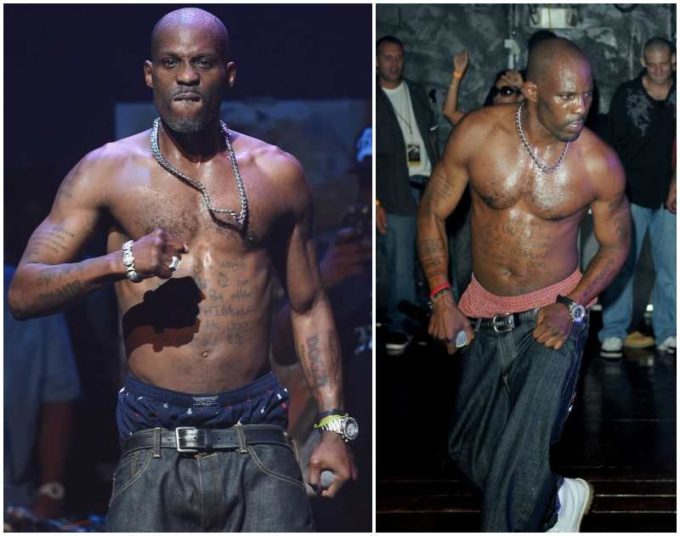 However, one thing that has been constant over the years is his body physique as he has always had a lean figure right from his youth. Whether it is as a result of well-strategized workout routines, planned out diets or just good genes are unknown. Nevertheless, we are certain his active lifestyle and stage career has played a significant role in his fitness as he has to use a lot of energy to perform on stage.