Date of birth: November 29, 1964 (Age 53)
Full name: Donald Frank Cheadle Jr.
Born place: Kansas City, Missouri, USA
Height: 5'7¾" (172 cm)
Weight: 74kg (163 lbs)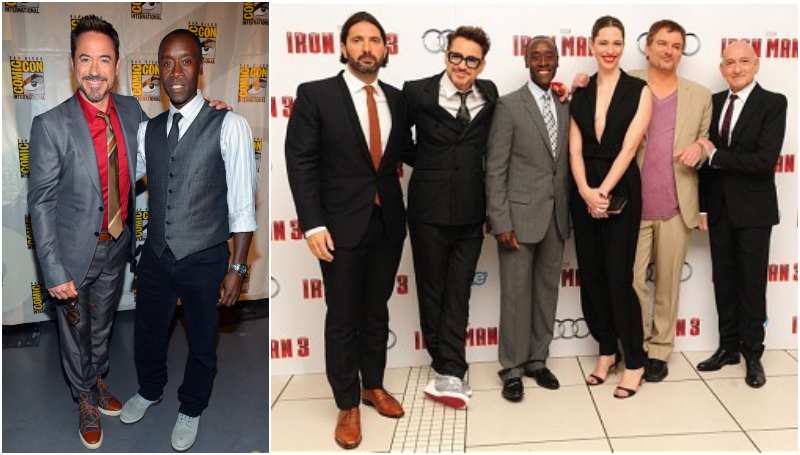 Don Cheadle body measurements
Chest: 40" (101.6 cm)
Waist: 32" (81.3 cm)
Biceps: 13" (33 cm)
Shoe size: 9 (US) / 40½ (EU)
Hair color: Black
Eye color: Brown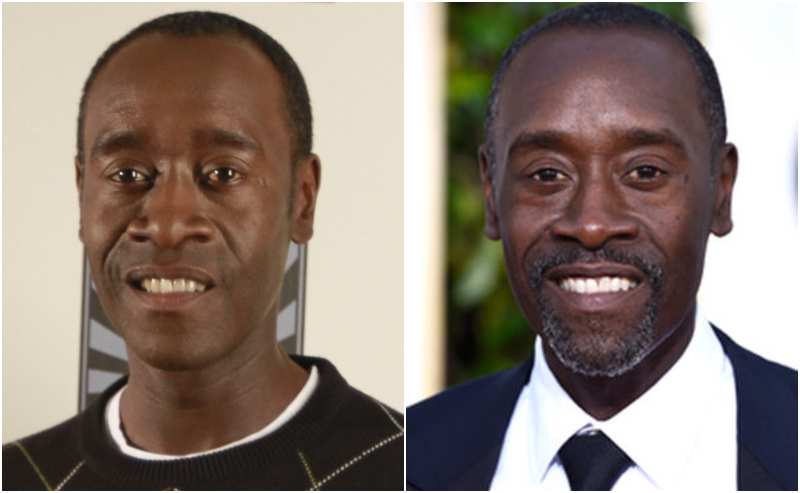 Don Cheadle is a flexible actor, filmmaker and writer who has made his mark on Hollywood, usually being typecast as a figure of law enforcement. He is also a human rights activist concerned with the mass killings in countries like Sudan and Rwanda after his life-changing lead role in 2004 in Hotel Rwanda.
He spent some time doing stand-up humor for a brief period before debuting his career in 1985 comedy, Moving Violations and after guest-starring in 4 movies and 11 series, he got a big break that in The Golden Palace in 1992.
His filmography has seen him make notable appearances in 2012 series House of Lies until 2016 and movies such as Crash in 2004, The Guard in 2011, Ocean's Eleven and its sequels and as War Machine in the MCU Iron Man and Avengers franchise.
For his work, he has won 7 awards among 28 Grammy, Emmy, Golden Globe and Academy Award nominations. In 2007, he also earned himself a BET Humanitarian award for his passionate anti-genocide activism.
Don naturally appears as a mildly balding man with a clean shave but he has had his looks changed a number of times for his films. He was sporting an original stache for Rosewood in 1997 and for United States of Leland in 2003, he had some short dreadlocks on his head with a circle beard. Other looks include his permed hair in 2015's Miles Ahead and being painted blue and a long green hair in Captain Planet 4 in 2012.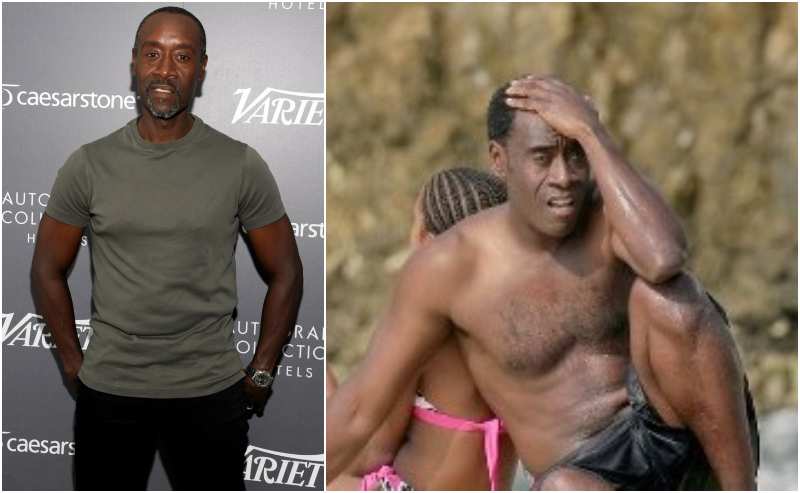 Don is unmarried but lives together with his girlfriend since 1997 and their 2 kids; a boy and a girl.