Date of birth: December 7, 1915
Date of death: June 24, 2014 (aged 98)
Full name: Eli Herschel Wallach
Born place: Red Hook, Brooklyn, New York, USA
Height: 5'7" (170.2 cm)
Weight: 196 lbs (89 kg)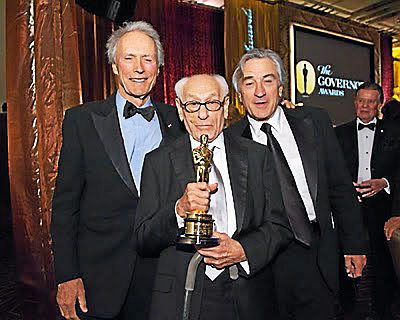 Hair color: Brown/Grey
Eye color: Dark Brown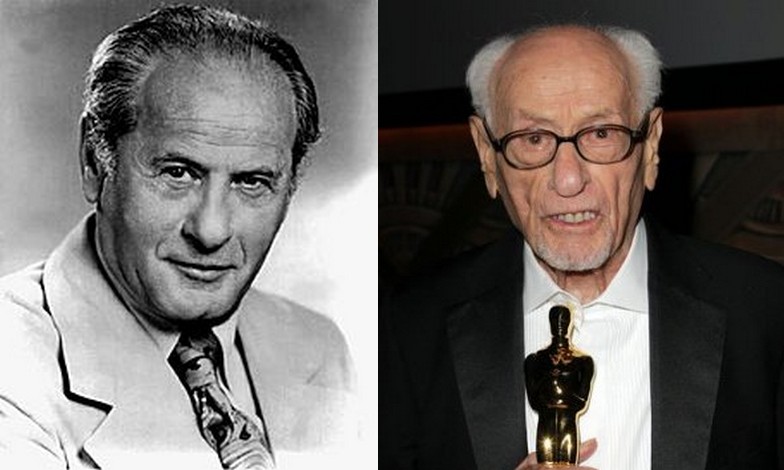 Eli Wallach was definitely one of the thespian greats. Through a stage and screen career that lasted over an amazing 6 decades, he racked up 32 stage appearances, 84 film credits, 69 different series and TV films and even 8 documentaries. His eminence in the business was recognised by several awards such as Emmy, Tony, BAFTA and a 2010 honorary Academy Award.
After graduating from University of Texas with a History B.A., he received acting tutelage from Neighborhood Playhouse and Actor Studio before being enlisted in the US Army in 1941. He got back and made his stage debut with Skydrift in 1945 and winning a Tony Award for The Rose Tattoo in 1951. He did not make a screen debut until 1956 with Baby Doll.
One of the best Method actors for a long time, Eli is famous for plays such as Mister Roberts, Camino Real, Staircase and The Teahouse of the August Moon. He appeared as Dr. Freeze in 2 episodes of Batman in 1967 and film credits include The Magnificent Seven in 1960, The Good, The Bad and The Ugly in 1966, The Misfits in 1961 and The Godfather Part III in 1990.
Eli died peaceful of natural causes at the very ripe age of 98 and this has been attributed to his healthy lifestyle. He was reportedly an austere teetotaler, so much that he did not know how to play a drunk for his role in Misfits and had to ask the director for help. He lost his left eye to a stroke he suffered in his advanced years but was otherwise very healthy.
His wife of 66 years died 2 years after his death and they are survived by 3 children, 3 grandchildren and at the time of this report, 1 great grandchild.