Date of birth: September 5, 1946
Date of death: November 21, 1991 (Aged 45)
Full name: Farrokh Bomi Bulsara
Born place: Stone Town, Zanzibar, Tanzania
Height: 5' 9½" (177 cm)
Weight: 172 lbs (78 kg)
Hair color: Black
Eye color: Dark Brown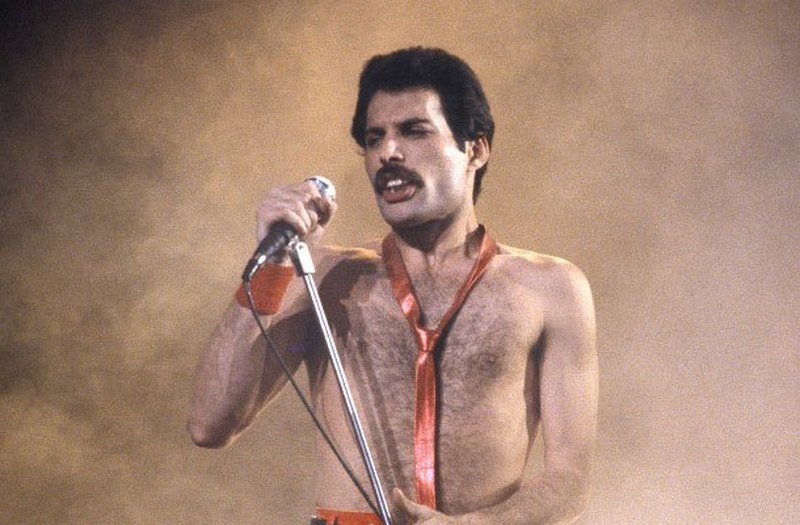 Arguably the best ever vocalist for a rock band, Freddie Mercury is celebrated across the world even beyond 25 years after his demise. The singer-songwriter and record producer was known for the band Queen as well as his vocal range of 4 octave and his colorful stage performances.
His music journey began as a child aged 7 as he pleasured in piano tutorials and formed a band called The Hectics at the age of 12 while in school. Gaining a diploma in graphic art and design in 1969, he worked various odd jobs and jammed with various bands until he met Brian May, John Deacon and Roger Taylor and in 1970, formed the band, Queen.
He became a worldwide music force with evergreen songs such as Killer Queen (1974), Bohemian Rhapsody (1975) and We Are The Champions (1977). A famous moment that resonates through history was their performance at the 1985 Live Aid Charity Concert where he got the entire crowd chanting "We Will Rock You" from their hit song of the same name.
One only needs to watch one of his performances to see how much energy he had to expend due to his athletic physique and him being in good shape for the better part of his life. He also had a famed overbite due to 4 extra teeth behind his incisors which he refused to have corrective surgeries for as he believes they are responsible for his incredible voice.
Another easily recognizable feature of his was his famous stache that sat across his upper lip as well as a bracelet-like band he wore on his biceps sometimes. He sadly died of AIDS-related complications which he only confirmed a day before he died.