Date of birth: December 17, 1974 (Age 44)
Full name: Antonio Giovanni Ribisi
Born place: Los Angeles, California, USA
Height: 5' 7½" (171 cm)
Weight: 160 lbs (73 kg)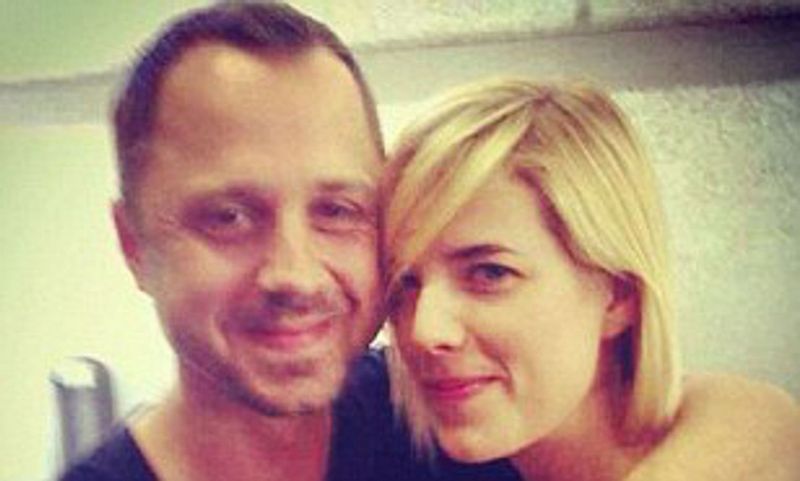 Giovanni Ribisi body measurements
Chest: 40" (102 cm)
Waist: 32" (81 cm)
Arms/Biceps: 14" (36 cm)
Hair color: Light Brown
Eye color: Light Brown
A perpetually juvenile character actor, Giovanni Ribisi is well known for his mysterious, sober appearance, bare flexibility and peculiar, out of the ordinary performances in so many avant-garde new-age movies. He also has experience as a director and movie executive.
His acting career kicked off when he was just 10 years old, appearing in 2 episodes of Highway to Heaven in 1985 as well as 3 more series, including The New Leave It to Beaver, making an appearance in 15 episodes. He continued to score many more TV appearances until he established himself with a main role in My Two Dads (1987-90).
On television, he is mostly recognized for his roles in My Name is Earl (2005-08) [a role he earned a Primetime Emmy Award nomination for in 2007] and Sneaky Pete (2015-19). On the big screen, he has been cast in far many movies, the most popular of which are in Saving Private Ryan (1998) [for which he won a SAG nomination], Ted (2012 & 15) and Avatar (2009 and the 2021 & 2023 sequels).
Although generally a very nice guy, he is cast in villainous roles a lot of times, such as the "corporate douchebag" Parker Selfridge in the Avatar films and as drug trafficker lowlife in Contraband (2012). To really sell the look for the latter role, his face and entire body was littered with tattoos (temporary of course as he does not have a single tattoo off-screen) while he grew a disheveled goatee and had his hair slicked back with probably a "concrete-like" gel.
His general off-screen look has him with low-trimmed hair and a not-too-grandiose, minimalist facial hair, usually just settling for his favorite look, a handlebar mustache and a soul patch beard.