Height: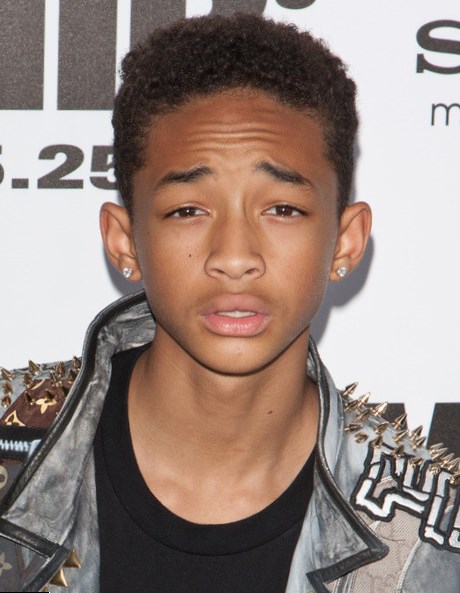 170 cm
Weight:
62 kg
Age:
17
Jaden Smith is a gifted young man who managed to show up in many significant films and projects of Hollywood cinematography. Following in his well known father Will Smith footsteps, a young man could achieve great success in various spheres. Now he is well known as the actor, dancer, singer and the participant of various charitable courses.
Jaden Smith was born in sunny California and since childhood he wasn't an ordinary child. His father is Will Smith – a famous Hollywood actor. Since childhood he was interested in music and together with the other children he frequently took part in various charitable concerts within the framework of the project Zambia. Performing as a member of such projects a small boy sharpened skills. Besides, his well known father influenced Jaden greatly. He was the first man who gave Jaden proper advices.
Speaking about the education, Jaden Smith has never attended school. All the time the boy was on home schooling. No one knew what the main reason was for this and why his parents didn't want Jaden to attend school.
At the age of five Jaden Smith started his career as an actor. It was the role in not so popular series All of Us. But the first serious role he played in a drama film The Pursuit of Happyness. Jaden worked together with his father and also played the role of his son. After the release of this film a young actor rose to fame overnight and during the next two years he was nominated for a great number of various awards such as MTV Movie Awards and Teen Choice Awards. Jaden's Smith age was not an obstacle for a great number of awards. It was a perfect start in show business.
| | |
| --- | --- |
| | |
Thanks to this role a great number of film directors noticed him and his next roles were offered him without his father's help. In 2008 he was shot in several episodes of the series The Suite Life of Zack & Cody and The Day the Earth Stood Still. After the secondary roles in these films Jaden was offered the main role in the film The Karate Kid. It was a very successful film and a good job of a young actor so the producers decided to start shooting of the second part. Jaden Smith again plays the main role.
Jaden also has a younger sister whose name is Willow. But this girl is more concentrated on music and works in this direction. Willow and Jaden Smith are very talented children.
Having tried his hand as an actor, Jaden also tries to realize himself as a singer. For a long period of time a young man was working together with Justin Bieber. They even recorded a single 'Never Say Never'.
Jaden Smith is also well known as poetry and philosophy kid and frequently writes his thoughts in twitter. Jaden Smith quotes are rather provoking – sometimes interesting, sometimes absourd.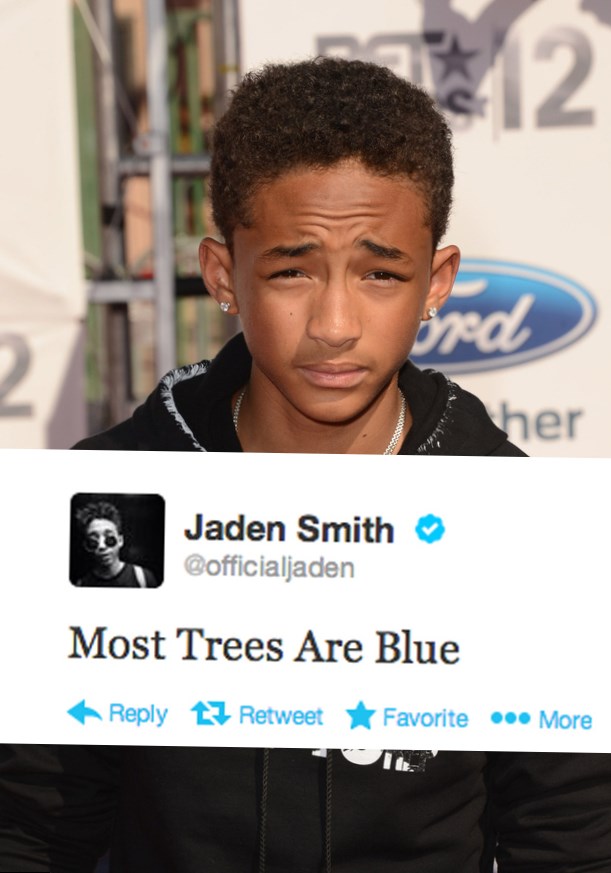 Speaking about the personal life of this young actor, despite a young age (he is only 17) this hazel eyed man is always in the center of various love affairs. It was rumoured that he dated Kendall and Kylie Jenner but none of them confirmed it.