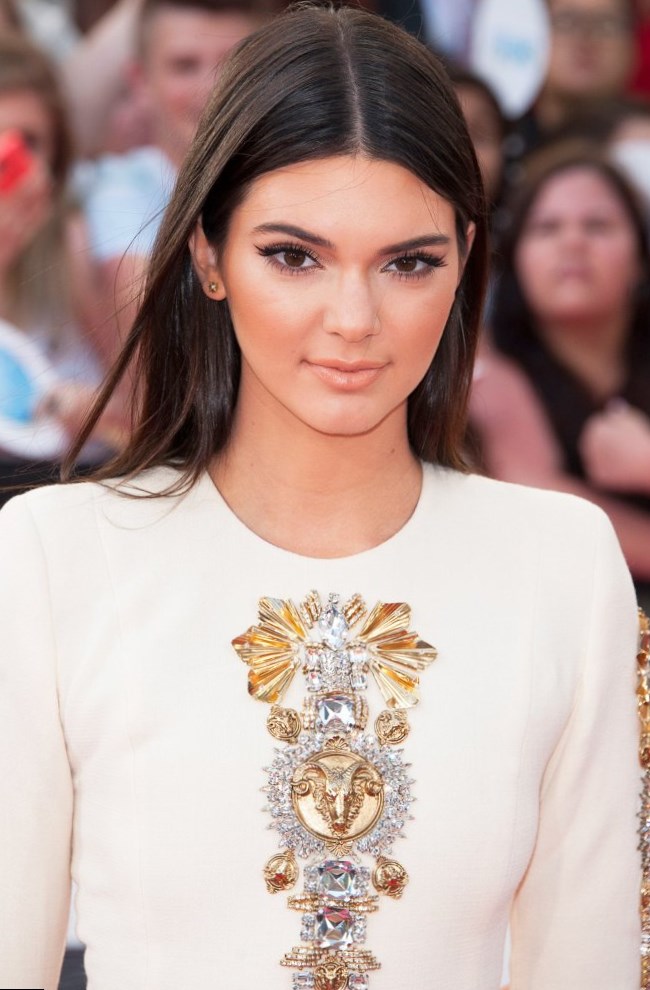 Kendall Jenner is one of the most popular and in-demand girls in the modern modeling business. Every modern and successful designer wants to work with her.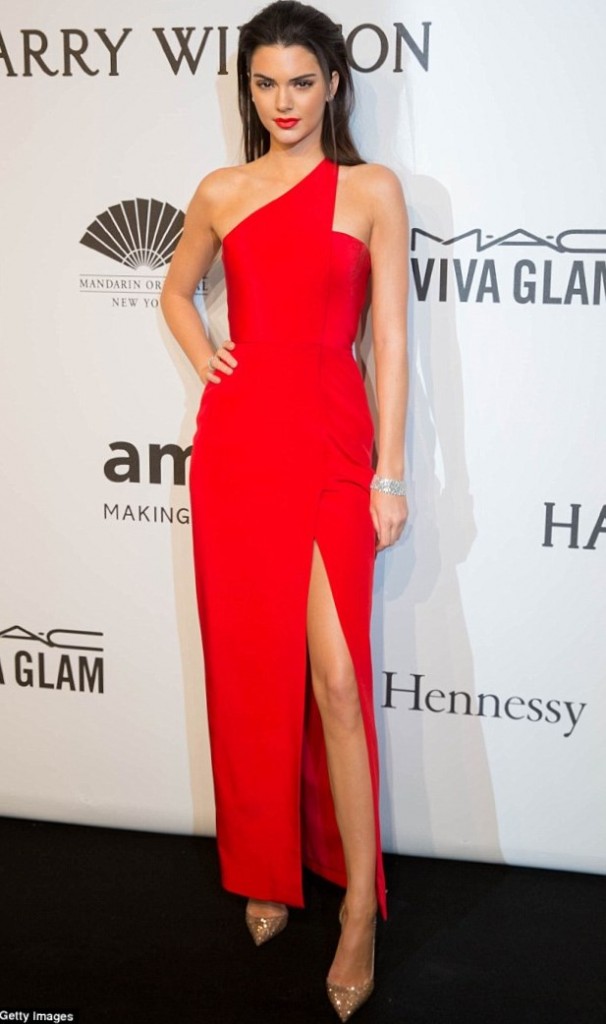 It is rumoured that this girl achieved success only thanks to her links to relatives or friends but the result is evident. This young lady has perfect measurements; photos with her are always interesting and attractive and a young model is constantly invited to various showings. These are the main criteria of her success. Now the young model represents a well known brand Estee Lauder.
This young lady became well-known thanks to the project Keeping Up with the Kardashians. It is a show about the life of the Kardashians full of scandals and intrigues.
But Kendall Jenner can boast by one more attractive feature. In the interview to Harper's Bazaar she named her main weakness. She is crazy about shoes. The model seriously announced that she has an ample quantity of shoes in her collection and constantly buys the new ones. So let's review the most beautiful and attractive shoes she has.
They say that Kendal's heels height is always taller than the length of her skirt. It is difficult to meet this young lady without heels. Sometimes it seems to be that even during the time she sleeps, she never puts them off. Once, in Instagram Kendall shared a photo where she was in Sophia Webster's strappy Mila over-the-knee heels. It is necessary to say that such shoes feat her figure greatly and make her look sexier. She wore them at a basketball play. Sure, she was in the limelight.
At the airport paparazzi made pictures with Kendall who was wearing peep toe stunners of beige shade. Probably for the journey it would be better to choose something more comfortable but it is not about Kendall. She always tries to look perfectly.
During the photo session with her sister Kylie a popular model put on wedge boots of an attractive colour. It seems to be that both sisters like such a kind of jaw-dropping shoes. In a combination with short skirts they look so nice!
Also Kendall Jenner likes to demonstrate her slender legs wearing black lita. In a combination with white socks, which pick out of her shoes she doesn't look like a schoolgirl. Conversely, she looks sexy.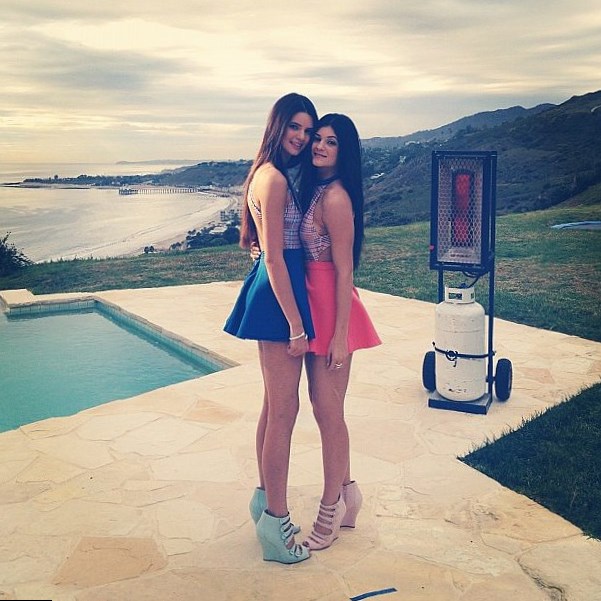 Certainly, as every other self-respecting woman her collection of shoes can boast by black platform, more specifically Christian Louboutin with extremely high heels and red soles. Looking at such shoes the question appears how she could even stand on them but understands that beauty has its prices.
Besides various kinds of boots frequently the model wears stilettos. On one of the photos she was in white skinny trousers, dark blue T-shirt and white stilettos. She looks so tender and womanly in such a look!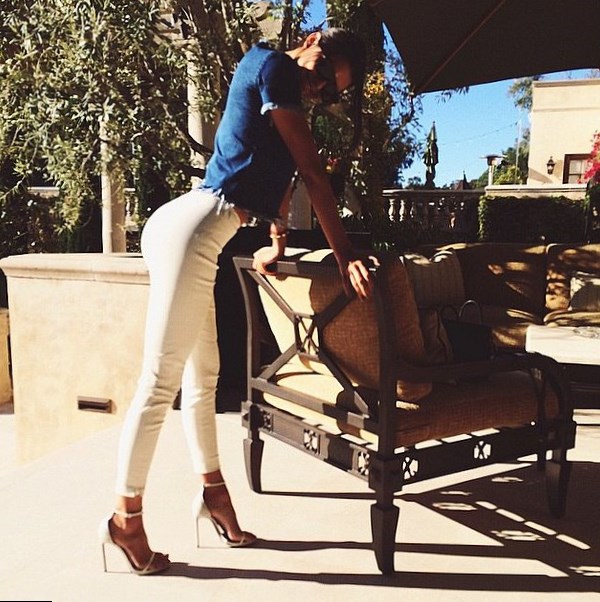 Speaking about Kendall's shoes it must be noted that she has a great number of them but all of them are high-heeled. She is a well-known model and every day she tries to measure up to exacting standards of the model business.