Height: 157 cm
Weight: 49 kg
Age: 29
Her sweet face and well shaped body repeatedly graced magazine covers. Men admired her hot body in "Maxim" and "Playboy', while the girls were searching in Net her diet plan and workout routine. Heidi Montag is a famous reality star, designer and singer. The star is also known by her passion for plastic surgery and wastefulness. During several years she managed to squander her $10 million net worth.
Heidi Montag Biography
Heidi Montag was born in 1986, on the 15th of September in the family of Bill Montag and his wife, Darlene. The family lived in Colorado. They had another daughter, Holly. The marriage of Bill and Darlene was not successful, that's why the couple decided to get divorced. Soon each of Heidi's parents married for the second time. Heidi was brought up by her stepfather, Tim Egelhoff. Darlene and Tim opened a restaurant that was quite popular during more than 20 years. Heidi's biological father married Terri O'Hara and they had a son together, who tragically died in 2008. She has another brother, Sky, the common child of her mother and stepfather.
First Success
Heidi Montag was a beautiful girl from her earliest years. She was fond of fashion and that's why entered the Academy of Art University. Heidi moved to San Francisco to study there, but she spent just one semester in the university. Then she dropped her studying and decided to start working. She worked as an event planner and dreamed about career in show business, when she met Lauren Conrad, a young girl, who took part in a popular reality show. With Lauren Conrad's help Heidi Montag entered the Fashion Institute of Design & Merchandising. She was invited to take part in reality show "The Hills". The show was about the lives of several young people, including Heidi Montag, Lauren Conrad, Audrina Patridge and others. Later Heidi started to date another hero of the show, Spencer Pratt. The relationship of Heidi Montag and Spencer Pratt soon became the central topic of "The Hills". In 2007 they were engaged and in 2009 they got married.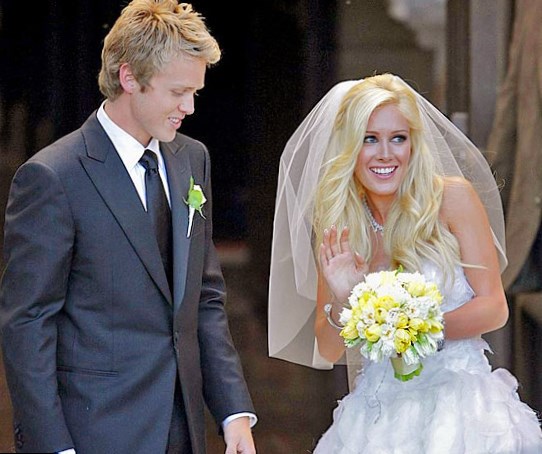 After the end of "The Hills" the couple took part in some other popular TV Series like "I'm a Celebrity… Get Me out of Here!", "Famous Food" and some others. But the fame of the reality star after closing of "The Hills" began to fade. In 2009 Heidi Montag made the world talk about her again, when she made more than 10 plastic surgeries in one day.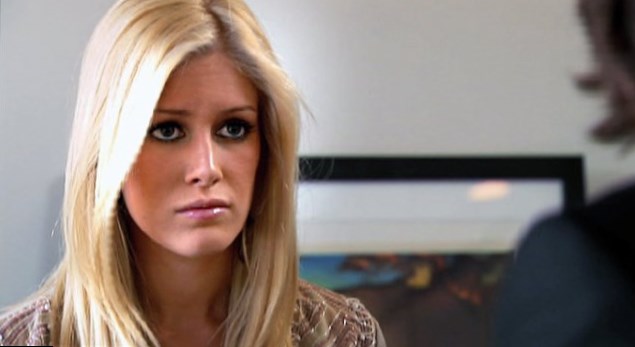 Plastic Surgery
Heidi Montag first plastic surgery was made when she was just 21. The star told in her interview, that she hated her small breasts and a big nose and that's why decided to do mammoplasty and rhinoplasty.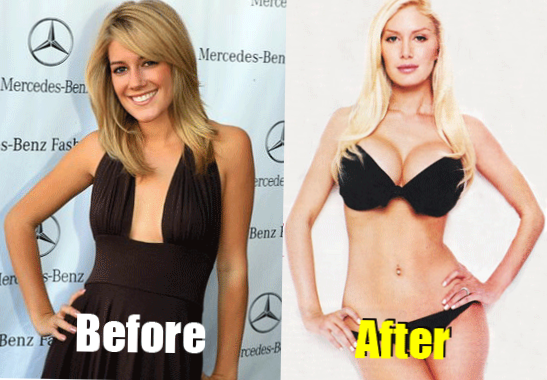 Later Heidi decided to make career as a signer. She released her extended plays "Here She Is" and "Where Am I". They became popular and the star was going to record her first studio album. To support the album, she decided to make some more plastic surgeries. In her interview the star told, that she wanted to become as popular as Britney Spears, when she was at the peak of her fame. Heidi thought, popularity of Britney Spears was based on her sexual look. That's why in 2009 the star asked Dr. Frank Ryan to make numerous plastic surgeries for her. Heidi Montag improved her breasts, nose, chicks, chin, ears and other parts of her body within one day. Ten plastic operations in one day were dangerous for her health, but the star was ready for everything to improve her appearance. In spite of hot and sexual look, Heidi Montag music didn't become extremely popular.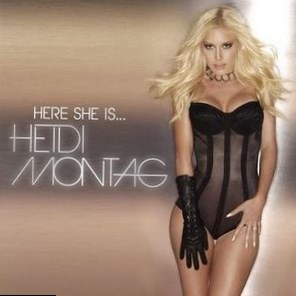 Heidi Montag Music
In 2009 the star released her first studio album, called "Superficial". It was not extremely successful; nevertheless several hits were included in the album. The song "More is More" from the album made the charts and besides Heidi Montag sang her song "Body Language" at the show "Miss Universe 2009".
Heidi Montag – More Is More (2015 – Mix Version)
Although the music of Heidi Montag is not successful (she managed to sell just 1,000 copies of her album within the first week) she attracts public attention, telling about her relationship with Spenser Pratt. The couple is called "Speidi" because they appear together all the time. Speidi are known not just due to their screen work, but also due to their ability to waste money. Several years ago the couple owned a net worth of $10 million. Nowadays Heidi Montag net worth is just $20,000! It is hard to tell, how the star and her husband managed to spend such a great amount of money. Heidi is fond of Birkin bags (she has plenty of them, $20,000 each), expensive clothes and plastic surgeries, that cost from $40,000 to $200,000. Her husband, Spencer Pratt, is also the lover of expensive clothes and … magic crystals that can bring him luck (he believes, they can!)
| | |
| --- | --- |
|   | |
Now the fans of Speidi couple hope, that the stars will earn millions again. The hot body of Heidi Montag will help her to earn her living. Young girls wonder, what Heidi does to achieve her ideal shape.
Heidi Montag Diet Plan
Heidi Montag's lithe and ripped figure is the result not just of cosmetic operations, but also of her regular workouts and reasonable eating plan. The star told that she used to eat junk food all the time, but then she noticed, that she had gained some extra pounds.
So, she changed her eating habits and included healthy products in her everyday meal plan. She eats oatmeal, fruit and berries, vegetable salads. Heidi is a sweet tooth, but she had to refuse from cakes and chocolate in order to keep her shape. Heidi Montag age is 29, but the star looks much younger. It is possible due to her diet and workouts.
Heidi gets crazy, when it comes to training. She could spend up to 8 hours in the gym. But she was not satisfied with the results, so hired a personal trainer. Chad Waterbury asked Heidi to be reasonable with her training. He prepared workout routine exclusively for Heidi. Now the star trains from 30 to 60 minutes every day.
Heidi Montag is an extravagant person, which is going through ups and downs, but she always remains optimistic and unique.
Nightline – Heidi Montag Addicted to Beauty