Britney Spears was born on December 2, 1981 in Kentwood, Louisiana. Her father worked as a builder and mother as a primary school teacher and a trainer of aerobic.
Since childhood Britney discovered a talent for singing, for dancing and the love of applause, so at the very tender age mother made her to dance classes and gymnastic section. Britney was predicted the career of a gymnast, but she went the other way.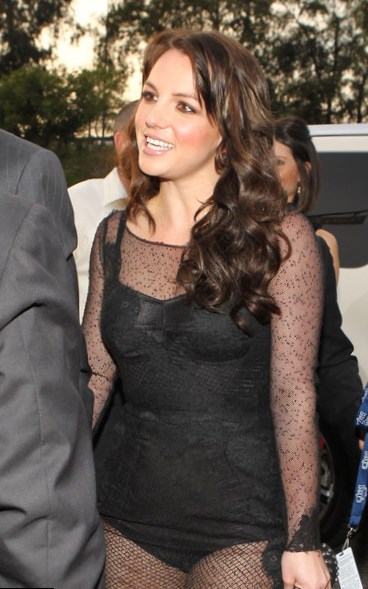 The girl participated in child beauty pageants and singing competitions. At the age of 8 she tried herself at the casting in the famous "Mickey Mouse Club", but she was not admitted because of the age. The one of the show's producers noticed the young talent and gave the phone number of the agent in New York. With the help of that agent and talent young Britney, she began to study at the professional school of dance and play the part in "Ruthless!"
Having played a couple of seasons Britney returned to Kentwood and again tried herself with the "Mickey Mouse Club"; this time it worked. In the club she was with Christina Aguilera and Justin Timberlake and T. J. from N'SYNC. At the age of 15 she recorded a demo version of Toni Braxton's song and sent it to Jive. A year later she recorded her first album.
Today Britney Spears is a world famous American pop singer, winner of Grammy awards and also a great dancer, songwriter, actress, screenwriter, composer, music producer, TV presenter, fashion designer and perfumer.
Britney Spears affects not only by her boundless talents, but also external appearance, constantly changing hair color and making original hair and hairstyles.
She began the career as a simple teenage girl, not able to make a beautiful hairstyle or makeup. Her hair were brown colour, her appearance was made by famous stylists of Europe for reaching her look breathtaking. She became a young lady with golden colour of hair with beautiful curls, and it had an incredible success. Then Britney became a splendid blonde, most of the clips and photo shoots singer was with such a wonderful appearance.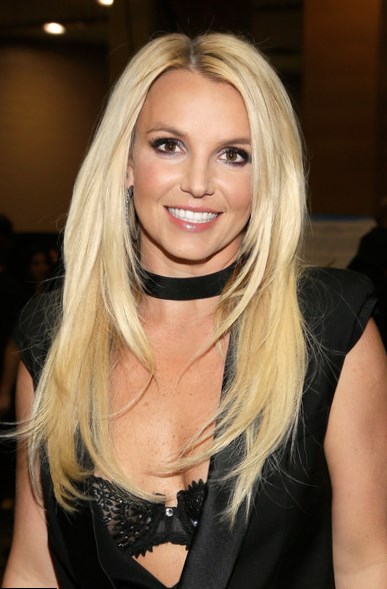 Britney wasn't afraid to experiment with her hair. In 2000 strands fashion-ripple were popular and the fans enjoyed the view of the singer with such strands. Later she cut her hair to a medium length and made brown hair, making curls waves and major highlights. And again her image was blameless and attractive. When Britney Spears gave a birth to the second son she appeared before the public as a blonde and did her hair classic bob with a very short hair.
But this was not the limit of her imagination, in 2007 she appeared shaved without her amazing curls. After that, she had long psychological rehabilitation and people saw the brunette singer.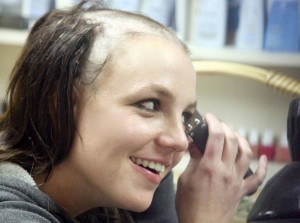 Many discusses about her unusual haircuts and hair colours made the name of the singer at the hearing. The year 2012 is marked by the appearance of a new creative technique of staining the hair colouring. This event is not passed by Britney, she took advantage of the new technology and showed the world her hair, which were pink and turquoise.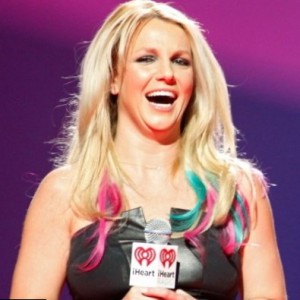 Each new stage of the life Britney Spears noted by changing her appearance. On the evening of Elton John, the singer appeared repainting her hair in dark color. This is because she became free, she parted with her beloved Jason Travicom.
| | |
| --- | --- |
| | |
Only in 2014 Britney Spears three times changed hair color, and now decided to get a haircut. Britney Spears was a brunette, platinum blonde and went with red hair. Her new experiment is bob haircut. Her new hairstyle she presented to the audience at the launch of her new line of underwear in Oberhausen in Germany. The singer came to the event in a white suit, on the background of the image her new hairstyle looked very bright. Surrounding noted that haircut really suits for Britney.

Britney Spears On Ellen Show