Date of birth: December 24, 1905
Date of death: April 5, 1976 (Age 70)
Full name: Howard Robard Hughes Jr.
Born place: Humble, Texas, USA
Height: 6' 4" (192 cm)
Weight: 194 lbs (88 kg)
Hair color: Dark Brown
Eye color: Dark Brown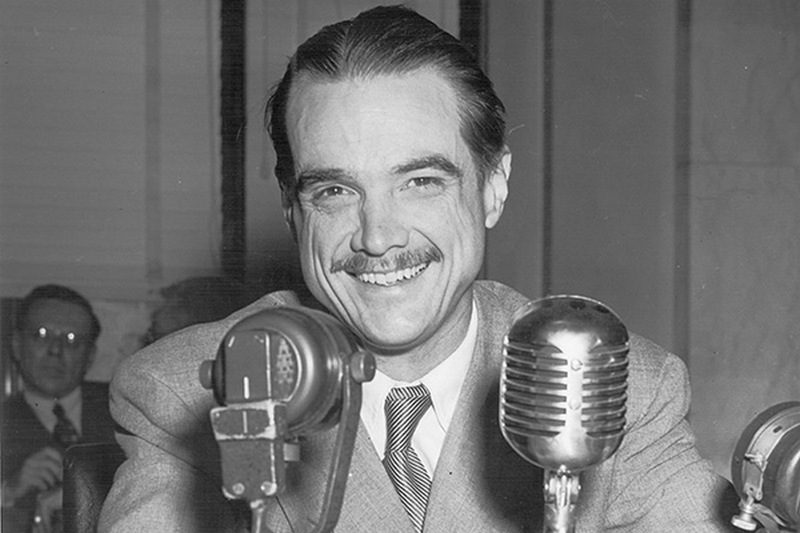 Howard Hughes is an American great in the spheres of business, technology and aviation. The late magnate will forever be remembered as one of the America's most affluent men. He was an investor, engineer, pilot (with many records to his name), philanthropist and filmmaker.
Before he turned 10, he had begun to develop a penchant for science & technology and is credited to building Houston's first radio transmitter (wireless) at 11 years. He also built a motor-powered bicycle from pieces of his dad's steam engine at the age of 12 (another first feat). He went on to study math and aeronautics at Caltech.
With an estate of over $6.6 billion (today's equivalence), Howard owned Summa Corporation, Howard Hughes Medical Institute, Hughes Airwest Airlines and many more. He set the intercontinental (1937) and global airspeed records (1938). He earned Oscar nominations for films such as The Racket (1928), Hell's Angels (1930) and a few more, winning one for Two Arabian Knights (1927).
Asides his huge fortune, Howard was an incredibly handsome man and literally and figuratively stood tall amongst his peers but the same cannot be said during the concluding years of his life when the once dashing, 6' 4" tall body of brains, charm and wealth became an unrecognizable, sickly looking figure that weighed around 90 pounds (41 kg).
He was so disfigured that the FBI had to identify his body by fingerprints. This was caused by his own willed withdrawn seclusion from everyone that led to a terrible hygiene and even degenerated to intramuscular codeine injections and allodynia. He also suffered severe malnutrition and had many bedsores. He died as a result of kidney failure.