"My first crush was on Barry Manilow. He performed on television, and I remember taping it. When no one was around, I used to kiss the screen!" The singer from Brooklyn was the first platonic love of Janet Jackson. She was very young and thought it would become the only love of her whole life. How mistaken she was! The romantic history of the woman was just beginning!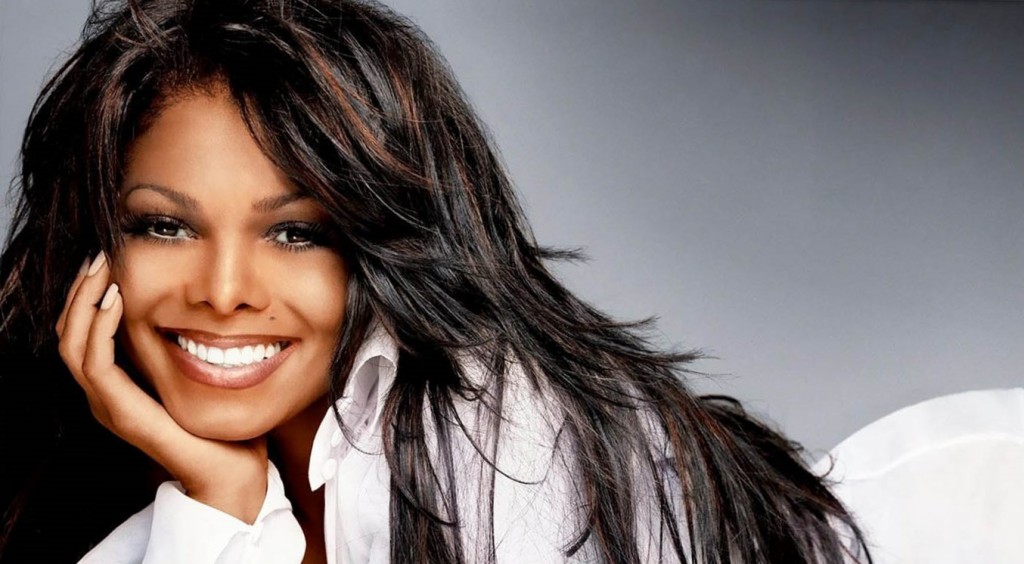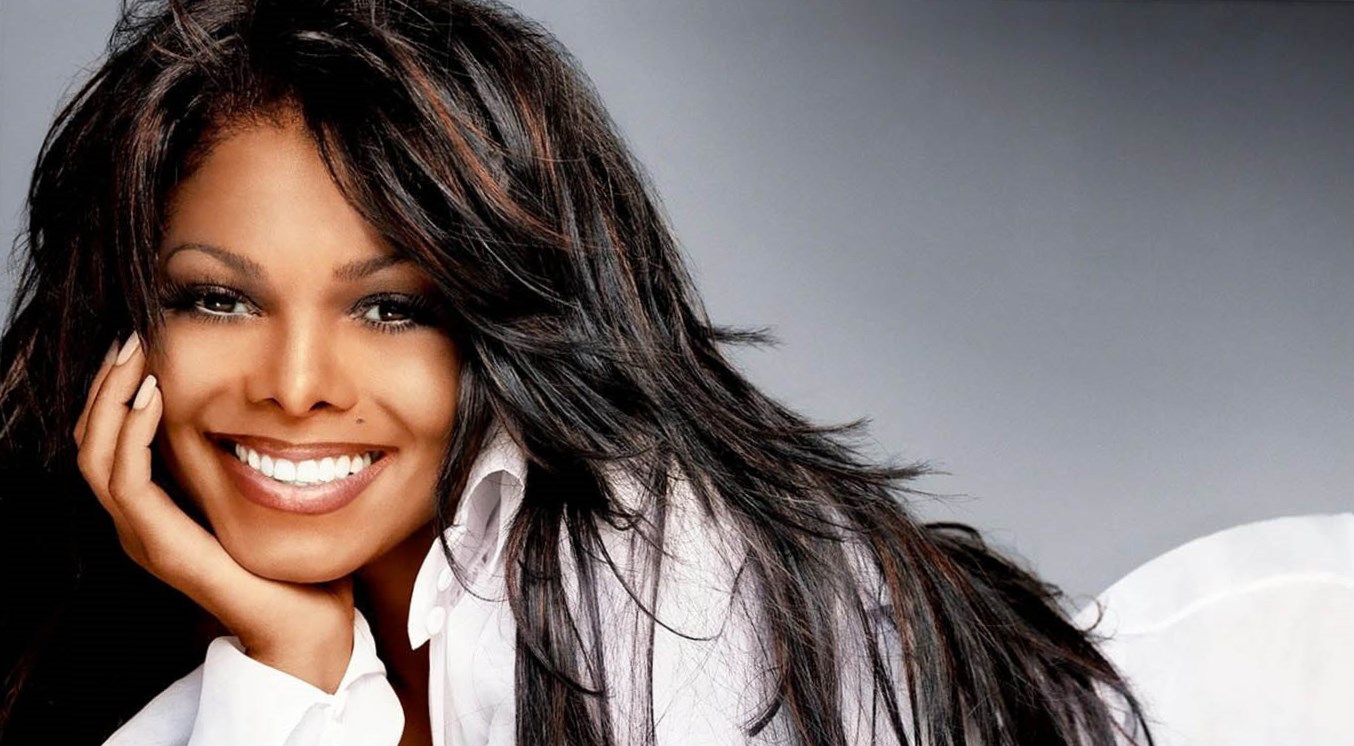 Janet Jackson Bio
The member of Jackson Dynasty, she started to perform on the stage since childhood. Now music is not her career, it is her life. "She gives you music, she gives you dancing, she gives you clothes. She is a complete artist" – thus her fans tell about Janet.
She was born on the 16th of May in 1966 in Gary, IN. No need to remind that she is the younger sister of legendary Michael Jackson. In the family of Joseph Walter Jackson and Katherine Esther the girl was the youngest child. When she was born, her elder brothers had already formed the popular band "Jackson Five" and moved to Los Angeles. Later her Mom took younger children and moved to that city to join her husband. Thus Janet was brought up under the great influence of her popular brothers. That's why she knew from the very childhood – she was going to become an artist.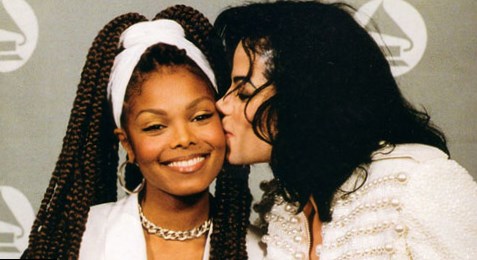 But she started her career as an actress, when she took part in TV series, called "The Jacksons". The girl was noticed by TV producers, who invited her to act as Penny in TV series "Good Times". She took part in several other TV shows during her studying in public school in Encino (California). After graduating she decided to become a professional actress and entered Valley Professional School, where actors were trained. In 1984 she got her diploma.
But during her activity as an actress Janet has never forgotten about music. In 1982 with the help of her brothers, she released her first album, "Janet Jackson".
Now the star has 11 studio albums. She is considered as one of the best selling musicians in the world nowadays.
Her most famous albums are "Control" (1986), "janet" (1993), "Unbreakable" (2015). Her best singles are "Without You", "Nasty", "Together Again", "Burnitup", "No Sleep" etc.
Janet Jackson videos were watched million times at YouTube. The most known her video is "What Have You Done For Me Lately" that she recorded in 1986.
From her latest works fans like her video "No Sleep", where she appeared together with the rapper J. Cole.
Janet Jackson songs mostly are the sample of pop music style. She also has dance songs and R&B songs. Janet Jackson music brought her many awards. Thus the star is the owner of 15 American awards. Seven of them are Grammy Awards. She manages to win because of great combination of her strong voice, of her dancing skills and of her great taste. Janet Jackson outfits are copied by her fans all over the world. Thus iconic Janet Jackson costume she used to wear in the video for the song "Rhythm Nation" and that she took later in her tour and performed on the stage wearing it, made her concerts memorable.
Janet Jackson – Rhythm Nation
Janet Jackson Romantic History
Every woman wants to be successful, but she also wants to be a good wife and mother. As for Janet Jackson children, she hadn't become a mother yet. But as for her romantic history, the star changed lovers and husbands quite often.
After her first platonic love to Barry Manilow, she got acquainted to Rene Elizondo. The girl was just 16 then and Elizondo was 20. They liked each other, but were not dating. In 1984 the star told her friend, Rene, that she was going to marry. Thus Janet became a wife for the first time.
James DeBarge
Janet met the soul singer, when she was 18. She fell in love with him and soon took him home to introduce to her parents. Jackson family didn't like the fellow. That's why no member from her family was present at their wedding in 1984. Soon the singer understood that James was not the best choice for her. Several months later their marriage was annulated.
Rene Elizondo
After her first divorce the singer finally drew her attention to her co-writer and friend Rene Elizondo. They got married in 1991 but decided to keep it in secret. Janet and Rene wrote songs together. Rene helped Janet in her career. Once they even appeared on the cover of "Rolling Stone" magazine together. In fact, Rene is not present on that photo.  We can see just his hands that cover nude breasts of Janet Jackson. The photo used to be very popular!
In 2000 Rene Elizondo filed for divorce. The news about Janet Jackson divorce shocked her fans. They didn't even know that their idol was married. The divorce was peaceful, because the couple split much earlier. They just had to sign the documents and to share their rights for music material.
Rapper Q-Tip
After her divorce the singer and actress was rumored to date Q-Tip. Paparazzi caught the couple during their dinner and that very time they made up their mind that Janet and Q-Tip are dating, although she denied these rumors.
Jermaine Dupri
Musical producer Jermaine Dupri and Janet Jackson started to date in 2002. They spent 7 years together and even were engaged. In June, 2009 Janet Jackson was frustrated by the death of her famous brother. Jermaine Dupri couldn't support her and their relationship got very complicated. That very year they broke up.
Wissam Al Mana
In 2010 Janet Jackson met billionaire Wissam Al Mana, who was 6 years younger than her. They tried to keep in secret their dating, but paparazzi caught them. Later they got engaged. Muslim businessman gave his fiancée expensive jewelry and brand clothes. In 2012 Janet Jackson married him. Janet Jackson wedding cost her loved one $1 million. He invited all the members of her family and hired private planes for them. Al Mana also found the best Chef to create exclusive menu for their wedding.
Now Jackson seems to be happy. She tells, her husband cares about her, but forbids her to wear revealing costumes.
Hopefully, this man is the last one in her romantic history!