She is known as the theater and cinema actress. Extremely beautiful blond girl with anorexic body dreamed to become an actress from her teens. But her mother did everything in order to keep her daughter from that profession.
Jennifer Jason Leigh Bio
Jennifer Lee Morrow was born on the 5th of February in 1962. The girl grew up in a very talented family, many members of which were connected with acting. Thus, her father, Vic Morrow was an actor. He was killed by helicopter during his work on the film "Twilight Zone". Her mother, Barbara Turner, was a famous and successful screenwriter. Her parents divorced, when Jennifer was a little girl. Her mother remarried. Jennifer's stepfather, Reza Badiyi, served as a TV director. Jennifer has two sisters, Carrie Ann Morrow and Mina Badie.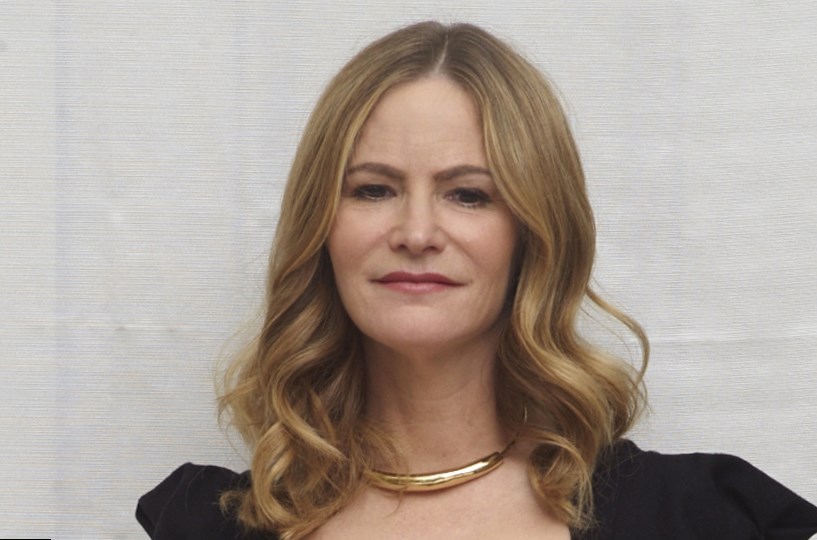 Jennifer attended prestigious Palisades High School. At the age of 14 she got interested in acting. Her mother persuaded the girl that this profession is not the best choice. She told that the life of actresses is extremely hard and they very seldom become happy in personal life. But Jennifer insisted she wanted to try.
The girl started to visit the course at drama school. She changed her last name for "Jason" (after the name of their family close friend) and started to visit various castings.
Jennifer Jason Leigh Movies
The future celebrity started her career from minor roles in TV series like "Disneyland" and "The Waltons". In 1980 she got the role in big screen movie "Eyes of a Stranger". The young, beautiful and talented actress got positive critical acclaim. She gained her first popularity after the role of a teenager with eating disorder "The Best Little Girl in the World".

When the actress got older, she started to act in challenging contradictory movies. Her attempt to catch public's attention was successful. She became internationally popular after the role in a movie "Last Exit to Brooklyn". She co-acted Kurt Russell in "Backdraft" Jason Patric in "Rush".

The list of Jennifer Jason Leigh movies is long enough. Here are the most successful of them.
Single White Female
The role of Hedra Carlson is one of the most interesting in her filmography. Bridget Fonda was the co-actress in this movie.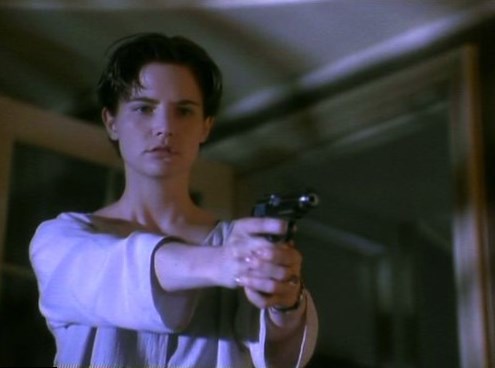 The Love Letter
The love story of two people, who live in different centuries, is tender and touching. It is a real Hollywood film with its love and passion. Jennifer's character, Elizabeth Whitcomb, is one of her favorite heroines in her filmography.
Road to Perdition
Annie Sullivan (Jennifer Jason Leigh) is a wife and a mother. She enjoys that role and doesn't think about the way her husband earns for living. One day her son decides to hide in his father's car in order to know, what his parent does at nights.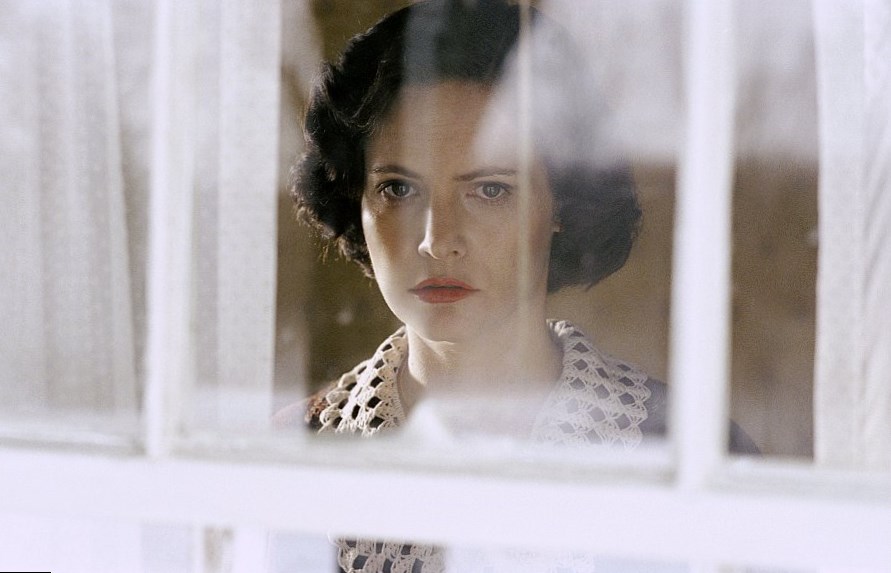 Margot at the Wedding
Jennifer got an excellent opportunity to act as Pauline, Nicole Kidman's sister, in a brilliant movie of Noah Baumbach.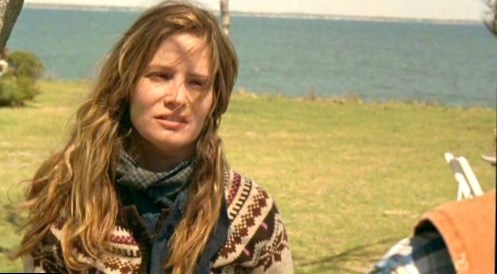 The Moment
Finally, Jennifer Jason Leigh got the leading role in the movie. Her heroine Lee, the woman, who appeared in clinics with psychological disorder, was frustrated after the sudden disappearance of her loved one. The other patient of the clinics suffers from similar problem. Both, they decided to investigate the situation.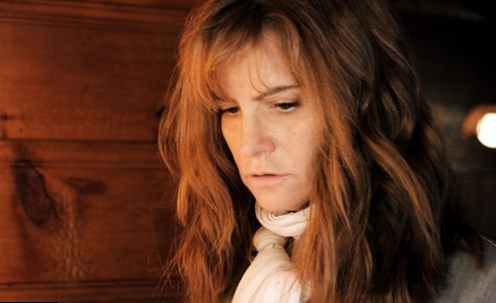 Revenge
TV series "Revenge" is based on the novel of Alexandre Dumas "The Count of the Monte Cristo". It lasted during four seasons and Jennifer Jason Leigh acted as Kara Wallace Clarke. Jennifer Jason Leigh revenge is one of the best among her recent screen works.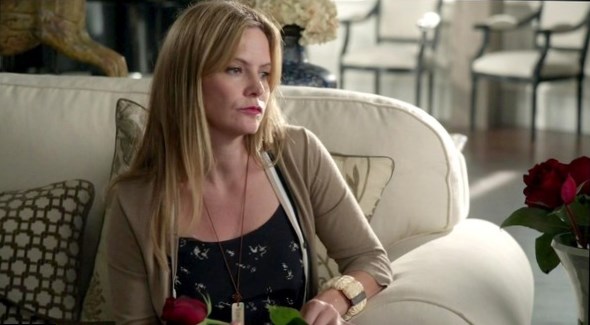 Me
The comedy of Shira Piven gave Jennifer an opportunity to act as Kelly. Her stage partners were Wes Bentley, Linda Cardellini and Joan Cusack.
The Hateful Eight
The actress Jennifer Jason Leigh in spite of her age has a lot of work to do. In 2015 she acted in the new movie of legendary Quentin Tarantino together with the stars Tim Roth, Samuel L. Jackson and Kurt Russell. The thriller Hateful Eight has an extremely interesting plot. The mysterious movie brought an actress Golden Globe nomination.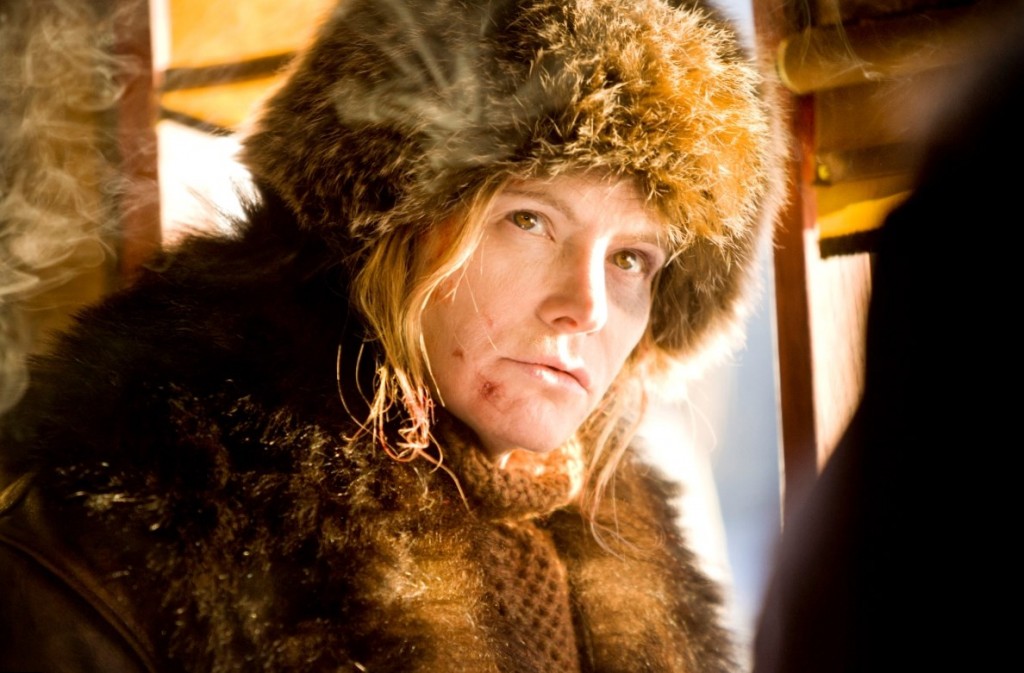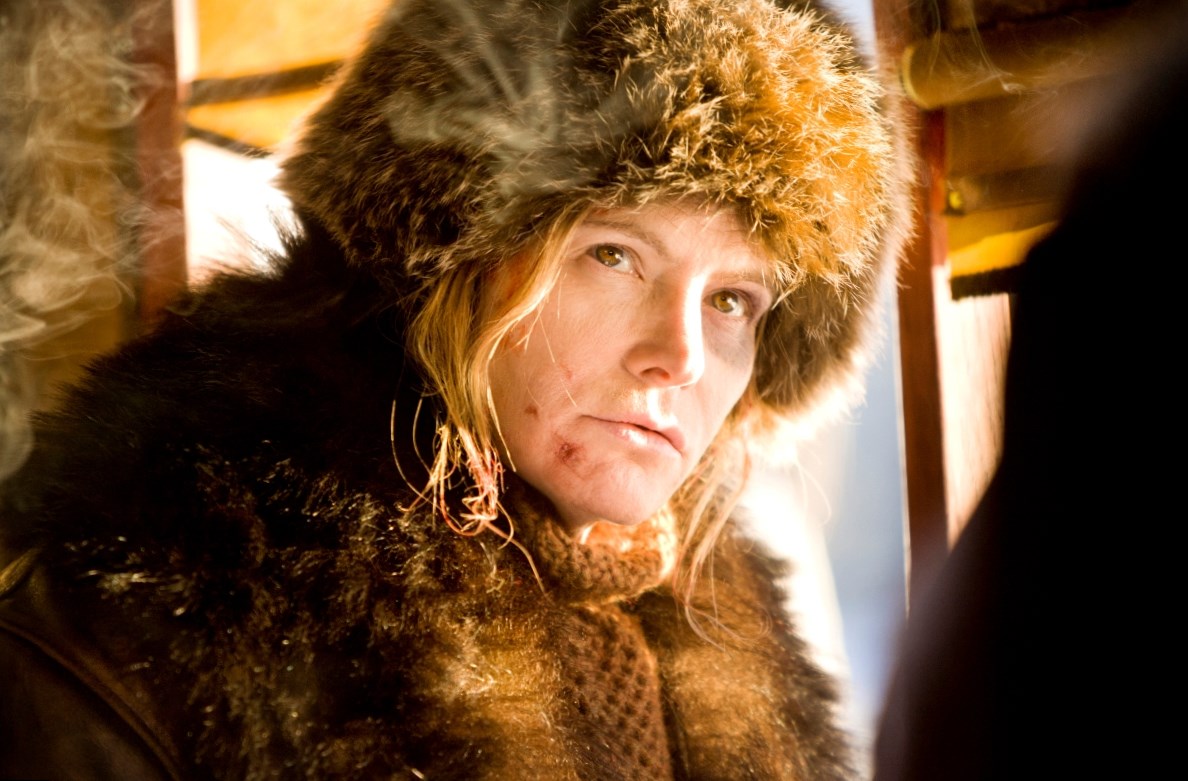 Jennifer Jason Leigh Personal Life
Jennifer Jason Leigh dating with various famous Hollywood actors always made paparazzi extremely enthusiastic. She had affairs with actors David Dukes, Eric Stoltz and Jason Patric.
In 2005 she got married her long term boyfriend Noah Baumbach. He is a filmmaker. His wife and he worked together in 2007 on the movie "Margot at the Wedding". They were also co-writers of several scenarios to different movies. In 2010 they welcomed a son Rohmer. Just a month after his birth the news about Jennifer Jason Leigh divorce appeared in press. Later the rumors were confirmed – the couple of an actress and filmmaker really got split.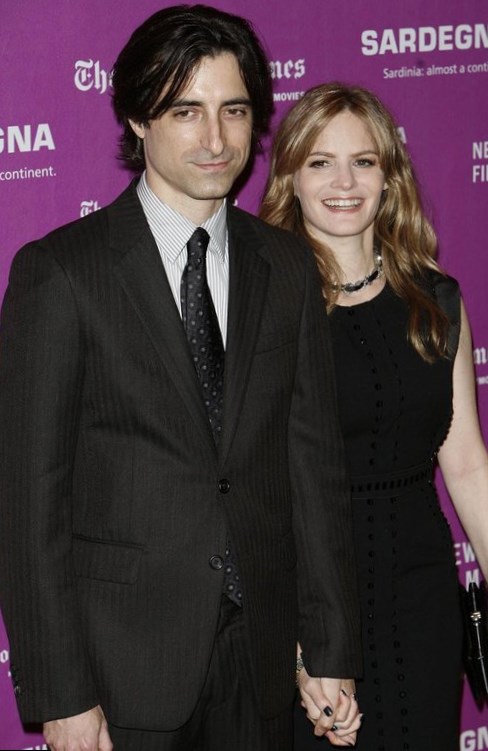 Now the actress has a lot of offers to participate in various movies, although she is 53 already. Jennifer looks young and godlike. They say, Jennifer Jason Leigh plastic surgery is the reason of her young and fresh face.
The actress doesn't comment these rumors. She just continues to work hard and enjoys her interesting and successful life.
JENNIFER JASON LEIGH interview ! Live With Kelly and Michael