Splendid Jessica Alba is a world-known Hollywood actress several times headed the scores of the most magnificent, glamorous and fashionable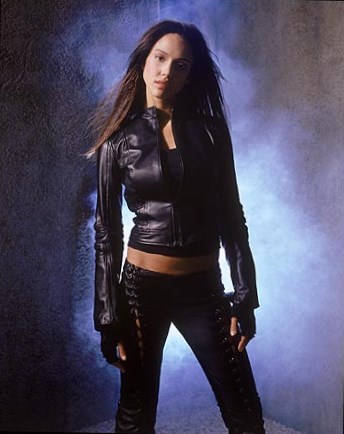 women on the planet, being all the time in the focus, she is always successfull.
Jessica Alba was born on April 28, 1981 in California. Her father was soldier so family always moved from one city to another, and because of this she has poor health. Her constant illnesses and hospital stays isolated her from other children at school, but she was not broken by it. Jessica always was interested in art of cinema and movie industry and at the age of 12 she started to attend acting classes and soon signed her first film contract in the TV series. She became well-known for starring in the television series "Dark angel" (2000-2002), after that her career began to develop very rapidly and today her filmography includes about 40 films and TV series.
Alba has received variety of awards for her works, including Teen Choice Award and Saturn Award in the category "Best TV-actress" and nomination in Golden Globe for her part in the TV series "Dark angel".
Jessica Alba's image is changing from time to time, because she likes to play with colours, length and shape of hair, having an ideal oval face shape, she can allow any haircut. During her career, hairstyles changed lots of times, and each is successfully. In different periods and in various films we can see Jessica as a brunette, blonde and as a redhead.
Noticeable flair of Jessica Alba became stranded hair, this style was the outcome of her first experiment, and from time to time she returns to it.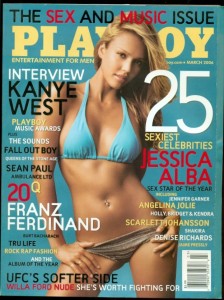 Nextcolour of Jessica Alba's hair was more radical – she became almost a blonde, in that image she appeared in the movie "Fantastic four" and in a few pictures for the world-known magazine "Playboy".
Since 2009 hairstyles of Jessica Alba changed frequently: first she cut off her beautiful hair to her shoulders, colour of her hair was a dark chestnut with a reddish tint at that time; and then she made playful short haircut "Bob". When the hair has grown back a bit, the actress began to appear with different hairstyles both smooth and wavy hair. The curls in Jessica's hairstyle were changed to various braids and waves Greek hairstyles.
Lately Jessica Alba prefers stylish classic quads with a little coloring on natural colour base, the actress tried to stay on her true hair colour, which gives her a dignity and combined with chocolate coloured eyes.
Recently the network gave us the photo of Jessica in a new unexpected modern hairstyle. She is again experimenting with his style, colour and length of hair – this time Alba decided to cut her hair to shoulder length, made straight strands, and choose the direction of style and colour ombré.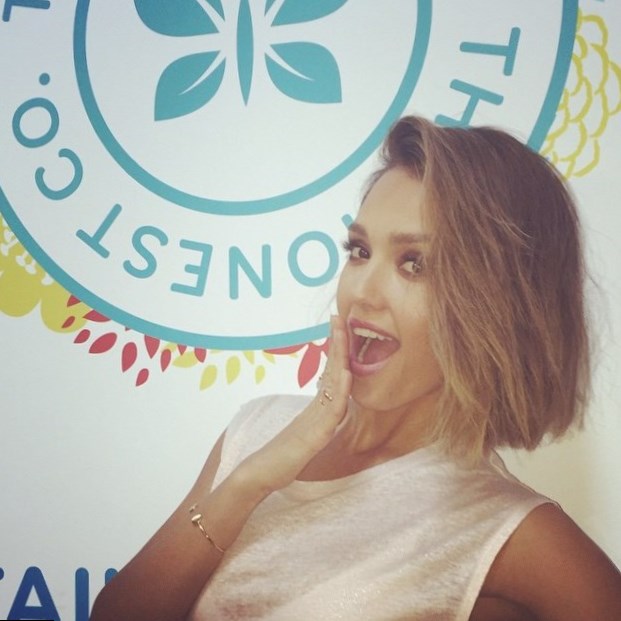 No matter how experimented Jessica Alba with her perfect hair, her biggest rule is natural look. Any way the public will like her as an excellent and talented actress with beautiful appearance and sense of style, so Jessica may have any hairstyle she likes.
Video: Jessica Alba on Jimmy Kimmel