Date of birth: February 16, 1959
Full name: John Patrick McEnroe Jr.
Birthplace: Wiesbaden, Hesse, Germany
Height: 5 ft 11 in (180 cm)
Weight: 165 lbs (75 kg)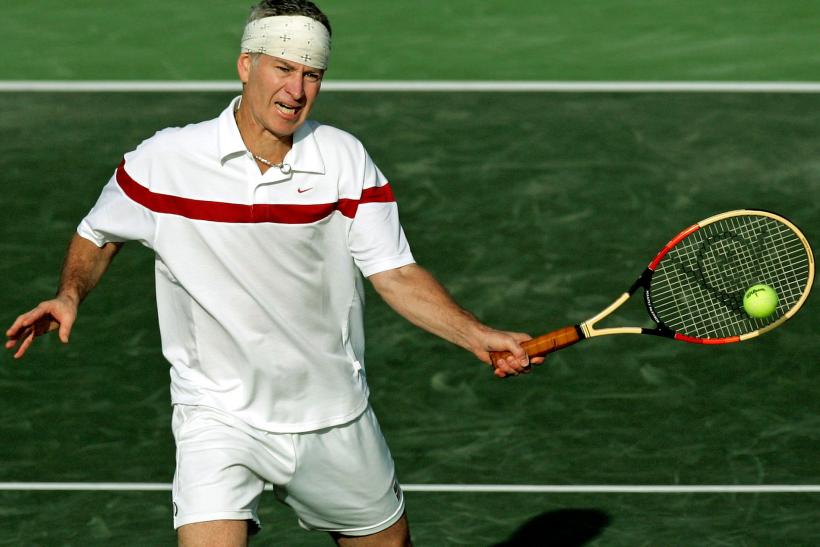 John Mcenroe body measurements:
Shoe size: Unknown
Dress size: Unknown
Hair color: Brown
Eye color: Brown
John McEnroe is a famous tennis player, a former champion.
He started showing big achievements in sports during his early years and already at 18 he won doubles at the French Open. Later, he also won several Grand Slam championships and got fame all over the world.
McEnroe retired in 1992. But, in 1995, he decided to start another career – a television broadcaster. However, his love for tennis stayed with him forever and he started playing it as part of charity events to raise money for the defeat of AIDS.
McEnroe also is a big fan of playing guitar. He even performed live via the Package and the Noise Upstairs.
In 2010, he founded the John McEnroe Tennis Academy in New York.
In addition, the tennis player tried himself as an actor – he joined the cast of the movie Mr. Deeds and then he acted in Anger Management.
John has been married twice: to Academy Award winner Tatum O'Neal from 1986 to 1994 and to rock singer Patty Smyth from 1997 to the present time. He welcomed three children with Tatum and two children with Patty.
Thanks to devoting his life to sports, McEnroe can show off his very toned physique.  After retirement, John started working out and playing tennis three days a week, often with the young people at his tennis academy. He doesn't smoke.