Date of birth: September 2, 1965
Full name: Lennox Claudius Lewis
Birthplace: London, England
Height: 6 ft 5 in (196 cm)
Weight: 251 lbs (114 kg)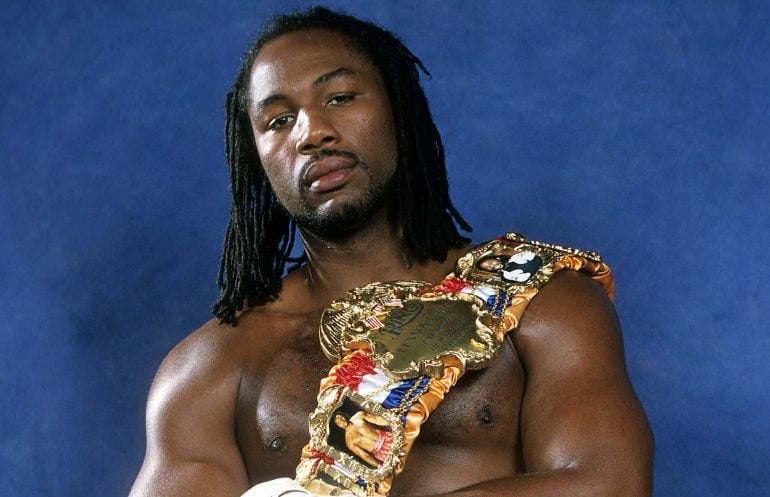 Lennox Lewis body measurements:
Chest Size: Unknown
Biceps: Unknown
Waist: 35 in
Shoe size Unknown
Dress size: Unknown
Hair color: Black
Eye color: Dark Brown
The name of Lennox rings not only in the boxing ring but in the ears of his worldwide fans. The famous professional boxer, although a retired one, has a vigorous and splendid story of active career from 1989 till 2003. But his story as an ordinary boy started in the family of Jamaican immigrants Violet Blake and Carlton Brooks that were living in London. When he was 12, he moved to Canada with his mother and was taking serious steps in athletics.
His bright worldwide career started in 1988 when he took part in the Olympic Games held in South Korea. He fought Riddick Bowe and won a gold medal. Lennox became a heavyweight champion three times in the world arena and a two-time champion in the lineal challenge. He got the nickname The Lion for his rage on the ring.
As a heavyweight sportsman, Lennox was having a hard time with training and gaining muscular weight. After retirement, he also keeps up good shape and a vital spirit. He stays with his wife, Violet Chang, at their mansion in Miami Beach. The richest boxer with a net worth of $140 million now can afford not only a good rest but also hold campaigns to support emerging boxing youth.