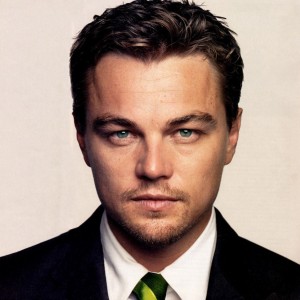 Most of people who hear the name of Leonardo DiCaprio remember his Jack Dawson role in Titanic, 1997.
Although the young man had more than a 7 years of starring experience, Titanic movie has made a real Hollywood star from a usual American 23 years old young man. Millions of women cried when Jack Dawson was drowning. His hero died, and Leo DiCaprio became famous in a day.
Since that time the actor starred in dozens of films. The Man in the Iron Mask, The Beach, Catch Me If You Can, Shutter Island and Inception made him a multimillionaire and one of the most wanted grooms in USA and overseas. However, the years pass by, and Leonardo DiCaprio is still a bachelor. This fact has become the main reason of many rumors about the actor's love affairs preferences. In reality, Leo is a real macho man, who loves women to death, but the love of his life is his…mother.
It's said that Irmelin DiCaprio always criticized her son's passions and finally it brought the actor to this final. He is 40, and he doesn't have his own family. Although Leo can't be called a light-minded or a lovelace person. His relationship with girls, when started, lasted for long. At least two-three years of close relationship in Silicon Valley can be considered a very long time.
In 2000-2005 he was in love with Gisele Bündchen. The pair was even called the most beautiful one in 2004. After 5 years of romanticism leo and Gisele parted. The girl said DiCaprio loved boys' parties more than the time spent with the girl. They say during this period, in 2003 the actor had an affair with Natalie Denning. Although both confirmed it was just a rumor.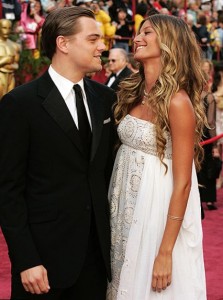 Judging to next long-term relationship, which lasted for almost 6 years (2005-2011) Leonardo DiCaprio is a devoted man. Bar Refaeli could become his wife, but the girl initiated the break of the pair. She explained it with a very simple reason – young lady was sick and tired to pose in front of the cameras.
After this Leo changed his attitude towards the relationship terms. Next love story with Blake Lively spent 5 lovely months in USA and France. Both were not serious about their real love, so they parted as friends.
The rumors said the actor was in close relationship with Victoria's Secret model Erin Heatherton, Madalina Diana Ghenea (Romanian model) and Margarita Gauchet (French model). All these stories were dated 2011-2012, and Leo and the girls denied they were lovers.
It seems that DiCaprio love stories are too "vague". Miranda Kerr and Barbara Palvin filled the list of the girls who "probably" dated the famous actor in 2013. Katie Cleary (again – model) was also seen in Leo company, and both seemed happy and comfortable. The model from Germany, Toni Garrn dated Leonardo in 2013-2014, but at the end of 2014 the pair took the decision to separate.
Officially DiCaprio is free although Leo's name was called among the 100 sexiest movie stars.
Video: Leonardo DiCaprio CBS This morning Interview