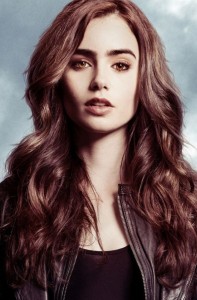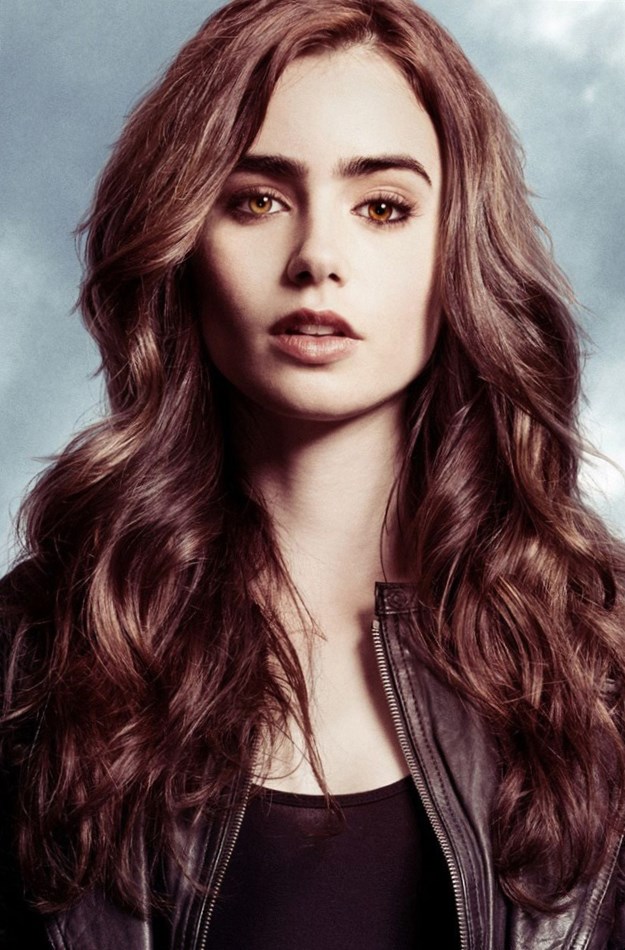 Lily Collins is a well-known American actress, the most distinctive feature of which is that she always looks perfect. She is only 26 and is considered to be one of the most beautiful Hollywood celebrities. This young lady has one specific feature – Lily doesn't like drab existence and she constantly adds to her look something new. Especially she likes the experiments with her hair. Lily is not afraid of drastic changes and everyone can take her hairstyle for the model.
Lily Collins is an American actress and model, she is the daughter of a famous musician Phil Collins. At an early age this girl wanted to follow in her father's wake and firstly appeared on TV in the show "Growing Pains". By the way, she was only two years old. Later she started her model career and in 2009 this girl was considered to be the best model of the year. This year she also started her acting career and screened in such films as Blind Side, Priest and Mortal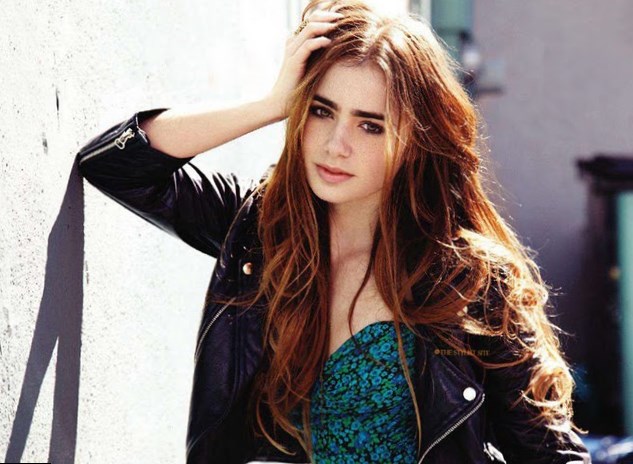 Instruments.
Her serious acting career had started not long ago. At the beginning of her career she could boast by long and wavy hair. During six years, from 2009 till 2015 she had various hair styles, starting from long locks till bob. Her admirers may only amaze by the beauty and courage of this really gifted girl.
In 2011, during the first run of the film Abduction, for a short period of time it seemed to be that a young lady cut her hair. But it was just the illusion made by her hairdress. Her hair was drawn back into a batch. Lily was noticed with the same hairdress in 2012 and looked like Audrey Hepburn.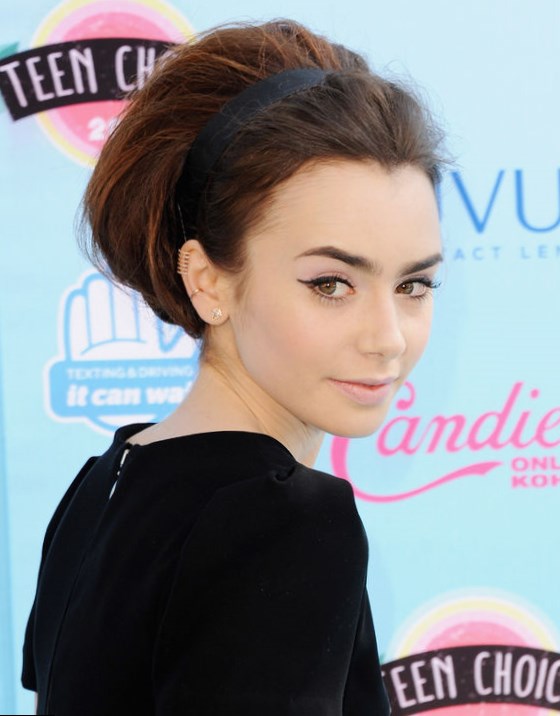 In June 2012 for the first time Lily made a public appearance with long and coloring hair. During the ceremony British Fashion Awards everyone noticed that her hair became shorter than it was earlier. The actress started shortening her hair. Frequently Lily changed her comb-out and wore either straight or wavy locks. The main peculiarity of her hair style was a messy look, which was quite popular among the celebrities.
Till the middle of 2013 she didn't change her look in a big way. During the Comic Con International her admirers noticed that her hair became shorter on approximately 15 cm. It was the beginning of changing her look, which our celebrity changed gradually.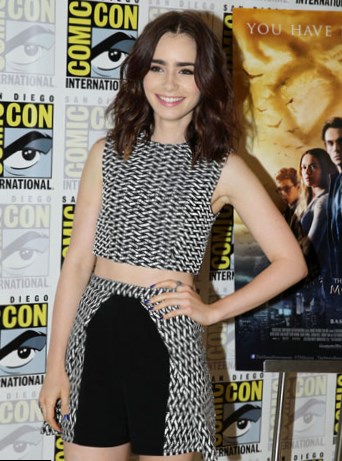 In the middle of 2014 Lilly Collins chopped her hair and it turned into a shoulder-length style. Speaking about Lilly's Collins hair changes it is necessary to say that her hair hue became lighter.
In February 2015 her hair went shorter and Lily debuted a bob with a longer fringe in the front. Now the actress can boast by a cute and retro bob. As her stylist says, on such changes are ready only such women who are able to change something in their life. So now Lily must wait for some changes.
Speaking about her latest hair changes it is necessary to say that a new pixie cut gives the actress chic and edgy look. Such a hair dress rapidly changed her look from an innocent appearance to a sophisticated woman.
Video: Lily Collins: I Want To Be A Master-Baker! – CONAN on TBS