Maria Bello bio is connected with success and fame. She has forged great career in acting. Her first screen job was as Betsy in the TV show "The Commish". She has woken up well known after the movie "Payback". Then she gained extra kudos, participating in such hits as "Coyote Ugly" and "A History of Violence". The actress, who managed to earn a net worth during her successful career is also known as a humanitarian. Her faithful work in the cinematograph was marked with NY Films Critic Circle Award.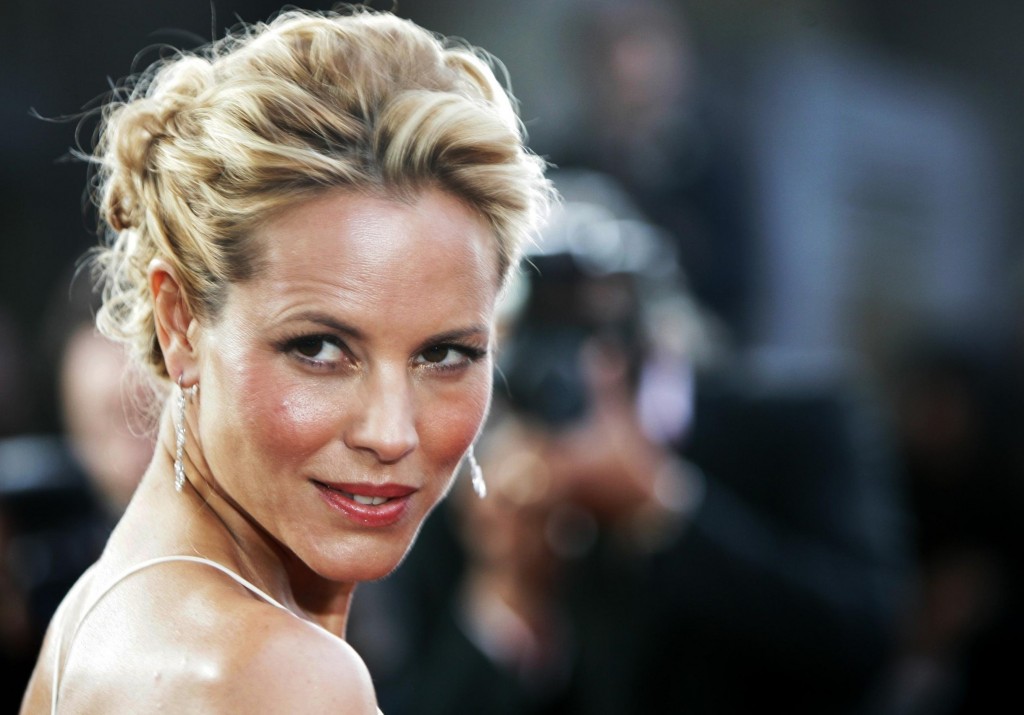 Maria Bello Biography
Maria Elana Bello was born in 1967 on the 18th of April. Now Maria Bello age is 48. Her birthplace is Norristown, PA. She was raised in Roman Catholic family. Her parents, Joe and Kathy Bello, tried to give their daughter the best upbringing. She attended the local school, where got the highest grades and dreamed to devote her life to career of the lawyer. After graduating from school the teenager entered Villanova University to study law. During her student years she fell in love with acting. Thus gradually she changed her mind and decided to become an actress.
| | |
| --- | --- |
| | |
She started her career of an actress, playing in local theaters. Then she moved to Los Angeles in order to find job on TV. Her first success was the role of Mrs. Smith in popular TV series "Mr. and Mrs. Smith". Later the idea of the series was used in blockbuster with Angelina Jolie and Brad Pitt. Although it is not the most popular of Maria Bello TV shows and it was on just during a season, it is an important screen job for an actress as it made her more experienced and self confident.
Her first remarkable role was in a drama E. R., where she got recurring role of a pediatrician. First one among Maria Bello movies was "Permanent Midnight". The young actress that got her first role on the big screen had to share the film set with great actor Ben Stiller. Her talented partner, who was great in the role of a drug addicted writer, made the film successful. At the same time the young actress looked too unnoticeable in the shade of her partner's talent. Nevertheless she made great start and her movie list was keeping growing.
Maria Bello interview for A History of Violence
Maria Bello Movies and TV Shows
The actress has more than 51 movies and TV shows in her film list. It is hard to describe the play of Maria Bello in several words. Frankly speaking, she is not A list actress. But it is hard to understand, why she hadn't met her stardom – if she was lack of talent or simply she was lack of luck. In any case here are some her best movies and TV shows.
Payback
Maria Bello was lucky to share the film set with the best actors ever known in Hollywood. This time her partner was blue eyed Mel Gibson with his winning smile. The film got mostly positive reviews from critics and spectators, although most of them mention, the plot of "Payback" is too primitive. At the same time they call it "classical American action film" with its active scenes and lots of guns. Maria Bello was finally noticed. She got her winning ticket.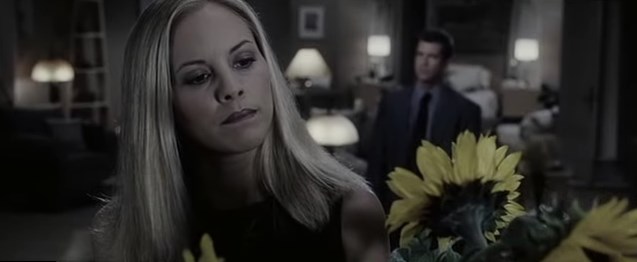 Secret Window
The success of Payback was followed by several years of ordinary movies. Some of them got modest success, the others were flops. In 2004 Maria Bello got a chance to remind about herself to her fans. Again she had great partner in the movie. Legendary Johnny Depp was invited to the movie by its film director, David Koepp, to act as a husband of Maria Bello's heroine. The film, based on the novel of Stephen King, had an interesting plot. But it got modest critical acclaim. The play of the actors was cold "too childish".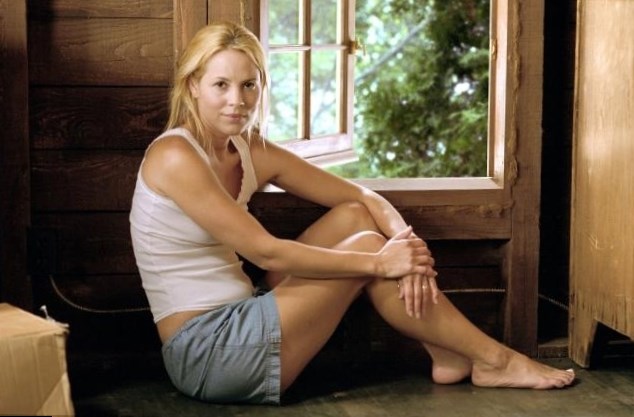 Touch
Maria Bello got older and much more experienced as an actress. That's why her play in the series "Touch" was great. Her heroine, Lucy Robbins, was natural, although TV series was not so successful and was on air just within one season.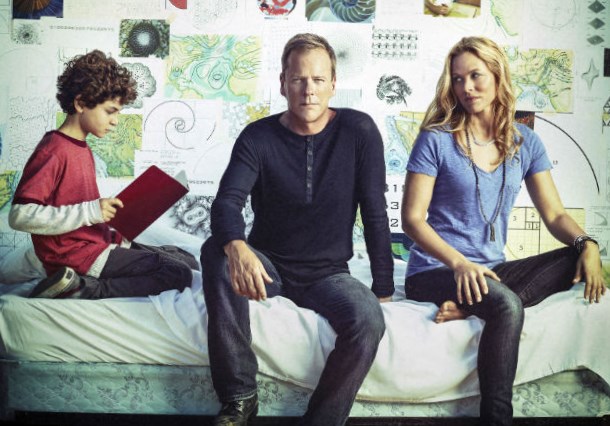 Prisoners
Hugh Jackman and Jake Gyllenhaal were co-stars of Maria Bello in the movie. That's why the film was supposed to become a great box-office hit from the very beginning. In fact, it was appreciated with the audience, at the same time the spectators mention, the movie is too complicated and hard to watch.
The role of Grace Dover, played by Maria Bello, is a serious screen work that showed, the actress was really skilful and she could breathe with her heroine.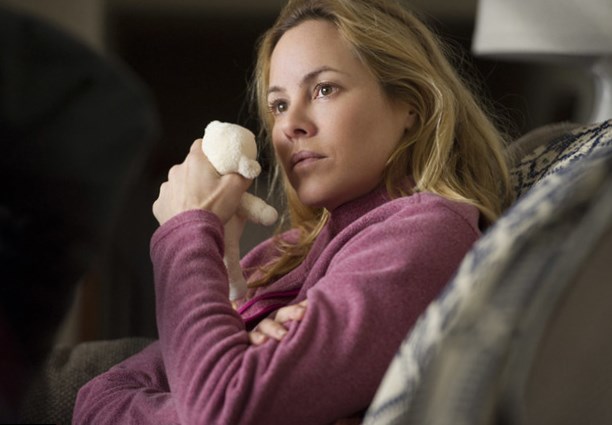 The 5th Wave
It is the latest screen work of an actress. Her heroine, sergeant Reznik, was the senior instructor of the camp, where children were drilled.
The movie is too unusual to understand. Children, who are trained to kill people – for someone this idea is too much.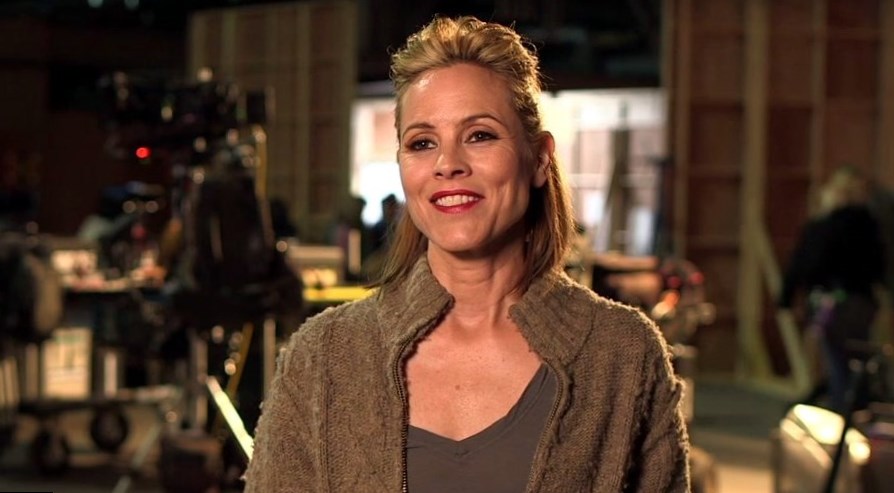 The actors seemed to understand, they play in a strange film, that's why they didn't make too much efforts and it is hard to speak about some talented play. Probably, it is not the best role of Maria Bello, but she proved that still she was in the best shape.
The actress is busy with various projects. Now many of her movies are in pre-production. This year we will see the favorite actress again in "Late Bloomer" and "In Search of Fellini". Maria Bello is busy with her movies. But she finds some time for personal life.
Maria Bello Personal Life
Maria Bello – Jackson Blue McDerm was a famous couple in Hollywood. He served as television executive. They fell in love and got married. The couple has one son, Jackson Blue McDermott, born in 2001.
Later the couple got divorced and now the actress is happy with the woman. Maria Bello and Clare Munn were friends during many years and she was a godmother of her son. It was hard for an actress to admit that she was in love with Claire and then she had a hard conversation with her son. Nevertheless she passed through the troubles and now Claire makes her the happiest.
The 5th Wave: Maria Bello "Sergeant Reznik" Red Carpet Movie Interview