Date of birth: September 29, 1988 (Age 30)
Full name: Kevin Wayne Durant
Born place: Washington, D.C., USA
Height: 6'9" (206 cm)
Weight: 240 lbs (109 kg)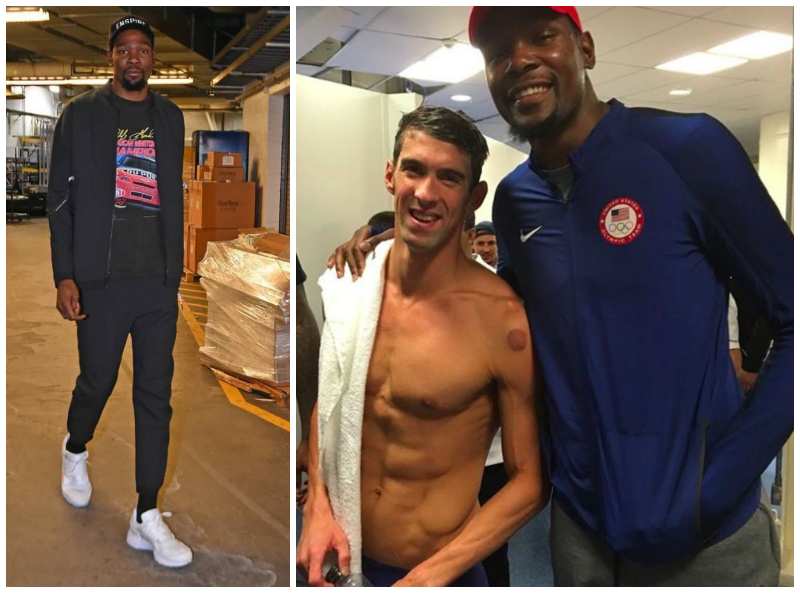 Kevin Durant body measurements
Chest: 43" (109cm)
Waist: 35" (89cm)
Biceps: 15½" (39cm)
Shoe size: 18 (US) / 51 (EU)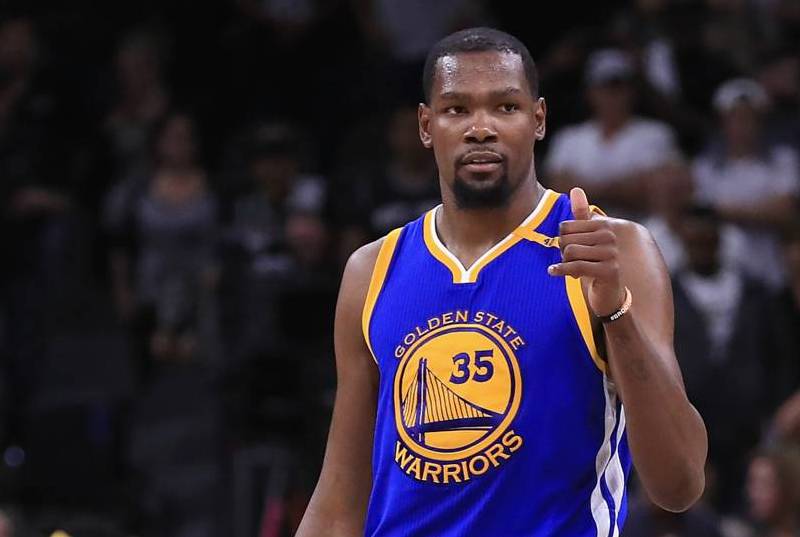 Hair color: Black
Eye color: Hazel
Kevin Durant is a top basketballer and among the most professionally successful players of our generation. The 2008 Rookie of the Year is such a spectacle to watch for his dexterity on the court and his absolutely terrific agility, guile and strength, which has gained him much awards, medals and global adulation.
Kevin had a rapid growth and was introduced to basketball since infancy, competing in the Amateur Athletic Union and touring the country with his father as he played in various tournaments when he was 13. He played only a year for University of Texas, setting records, winning awards and having his number retired before the Seattle SuperSonics recruited him.
,
After spending 9 years with Oklahoma Thunders and being 2014 season's MVP, he made his highly publicized yet frowned upon switch to the Golden State Warriors in 2016 where he became champion twice and being the finals MVP each time. At national level, he set the highest scoring Olympic record in 2012, won gold medals that year and in 2016.
As expected for a pro athlete of his standing and physique, Kevin is in excellent shape. He recovers quickly from injuries and he owes this to his enormous core strength.
His workout routine aims to develop his strength and motility. He regularly runs on sandy grounds to improve his muscles and build his strength, pace and balance. He also diets on fruits and vegetables before a game and dines on grilled chicken after.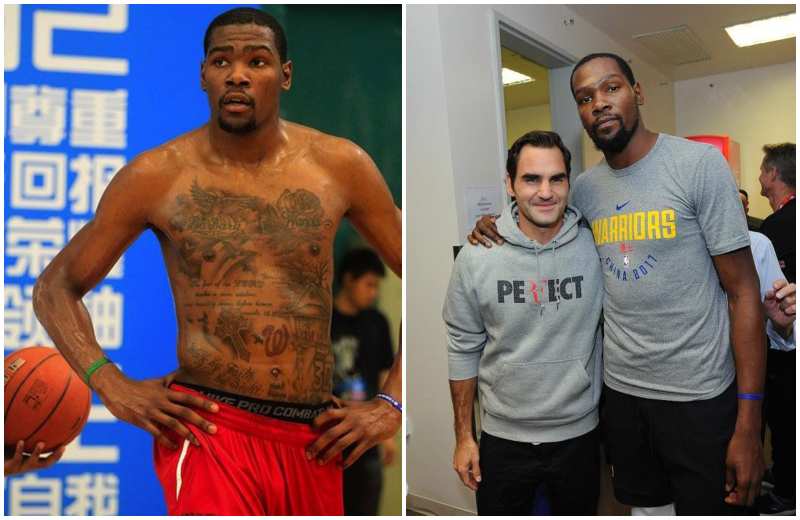 Outside court, he is an altruistic philanthropist, a writer and philanthropist and in 2012, debuted acting in the film Thunderstruck.