Brad Pitt Biography
Brad Pitt is one of the most famous actors in the world now. Brad Pitt filmography counts more than 120 successful movies and TV shows. Now his name is enough for people all over the world to watch the new movie. They just hear his name and get the ticket to the cinema for comedy, action or thriller. They don't care about the genre and plot; they just want to see their favorite actor on the screen.
William Bradley Pitt was born in 1963. His birthday is on December, 18. The future star was born in Oklahoma, but later his parents moved to Springfield, Missouri. There Brad Pitt spent his childhood and the youngest years. He has a sister and a brother. Thus from the very childhood he dreamed to be a part of a big family and to have a lot of children. That's why his marriage with Jennifer Aniston that has been lasting for 5 years was over in 2005. They say, the reason was her unwillingness to have children. That's why, when he met Angelina Jolie at a film set, who also dreamed about a big family, they fell in love and Brad Pitt got divorced with Jen. Now Brad and Angelina have 6 children, three of which are adopted.
Brad Pitt started his career in 1987. He debuted in the film "Hunk", where he was uncredited. The first success came to a talented actor after his role in the film "Thelma and Louise" (1991).
Brad Pitt Best Movies
Thelma and Louise
It is the first one from Brad Pitt films that brought him fame and money. He acted as J.D., sexual young man, who tried to fleece Thelma and Louise. This film became quite successful. Peter's J. D. was noticed with critics and audience. Of course, sexual swindler was targeted female demography. The representatives of the weak sex valued sweet charm of a young boy and gave his hearts to him. It was the skip to stardom for Brad Pitt.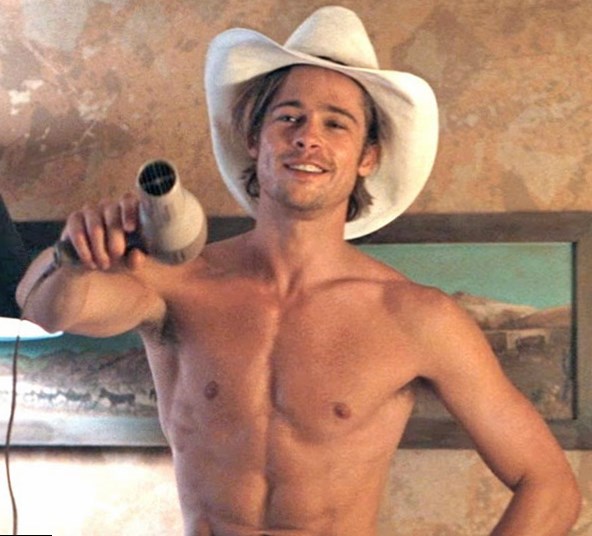 True Romance
This movie was released in 1993. Taking into consideration, that the film is more than 20 years already, it is a great screen work as till now people rewatch it, mostly to see Brad Pitt young of course. The plot is simple but interesting. Loser Clarence Worley and his young wife, named Alabama, who was a call girl, were taken in a big trouble with local mafia because of the case with heroine that accidentally appeared in their arms. The hero of Brad Pitt, Floyd, appeared on the screen just for a few minutes. But again women got crazy from him and his sexual charm.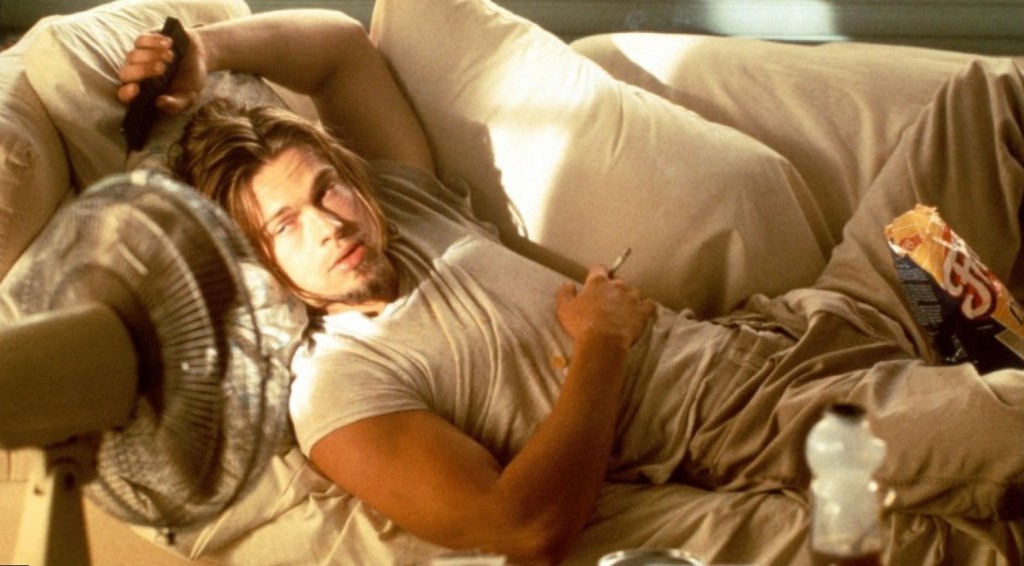 Seven
The year 1995 was successful for Brad Pitt's career as it brought him 2 great roles. The first one was in the movie "Seven". The film was going to become successful at a start as it was short by a talented film director David Fincher and the stars of that time such as Gwyneth Paltrow, Kevin Spacey, and Morgan Freeman took part in the movie. With such a strong team Brad Pitt could just appear on the screen and then get his paycheck. But he gave all his heart to the role, being so faithful. He showed his character's horror and fusion so believable, that it was noticed at first sight, the actor reached a new level. His Mills was perfect!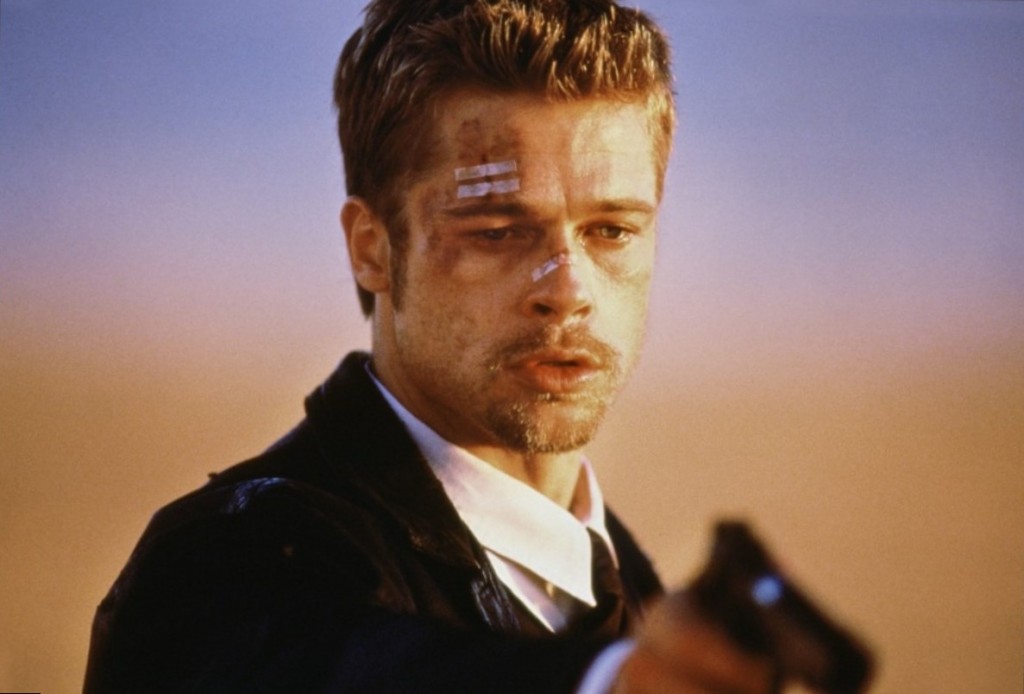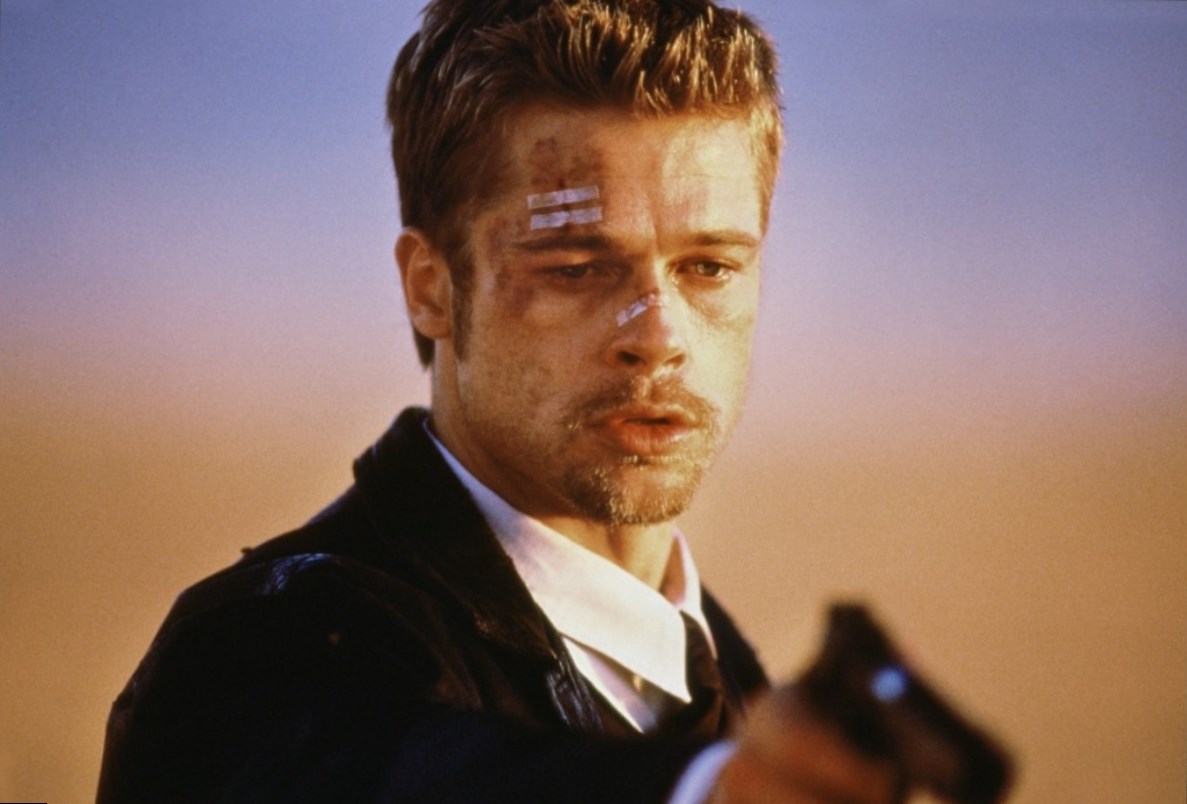 Twelve Monkeys
It is the other successful work of Brad Pitt in 1995. Jeffrey Goines, the hero of Brad Pitt, a nervous activist, who managed to survive from an unknown disease that killed 95% of citizens of Earth, looked very natural. This role showed to critics and the audience one more time, that Brad Pitt was not just another handsome man on the screen, he had character and talent.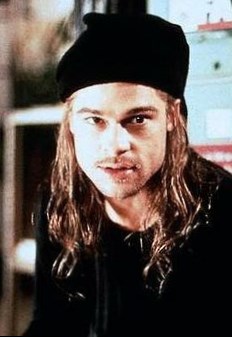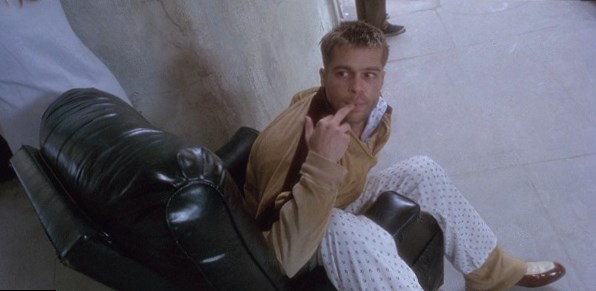 Fight Club
Critics have their own opinion, but according to people's reviews, the film "Fight Club" is considered one of the best Brad Pitt Movies. It was released in 1999. Tyler Durden was a kind of rehabilitation for Brad Pitt, who during several years had some unsuccessful movies. David Fincher, the film director, who showed the talent of Brad Pitt on the screen in "Seven", invited him to his movie again. Together with the partner Edward Norton, the actors tried to show the strength of white man, who were not just sweet handsome boys. They were real man that can become sometimes violent.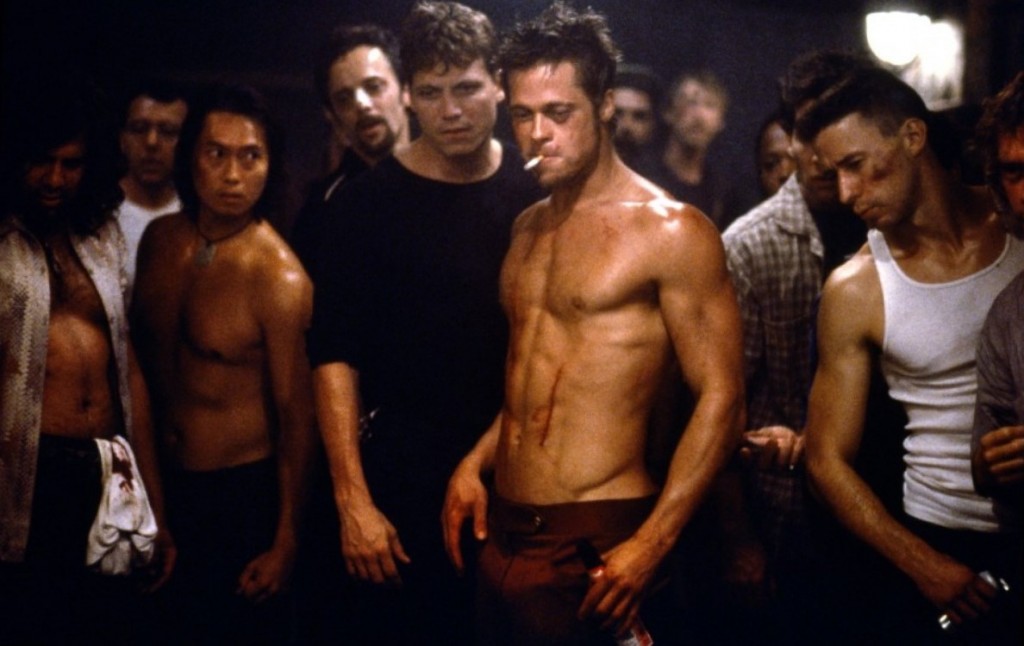 Ocean's Eleven
The film appeared in 2001 and was a remake of the movie with the same name that was shot in 1960. The film tells about the criminal, who got out of prison and that very day started to plan the robbery of 3 casinos. He found 10 specialists, who were ready to help. The film is catching from the first minutes and Brad's food-obsessed hero Rusty Ryan adds some salt to this dish.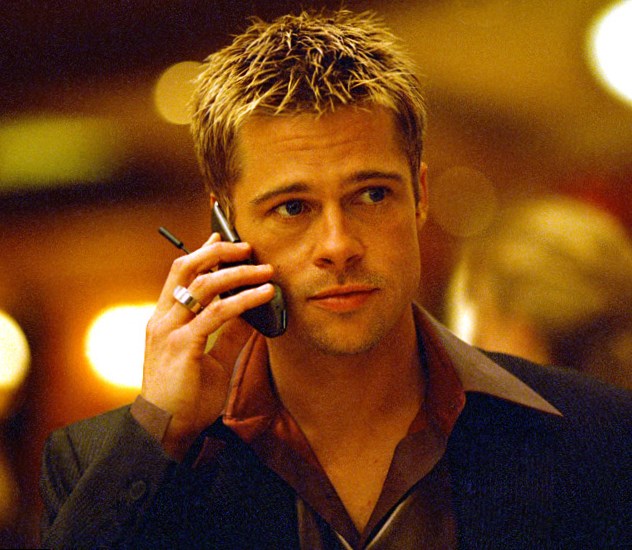 Mr. and Mrs. Smith
The film appeared in 2005. It is known not just by Pitt's talented play, but also by his love affair with Angelina Jolie. In any case, Brad's hero Mr. Smith was perfect – strong, violent, sexual and crazy of his dangerous wife. The story is worth watching and rewatching.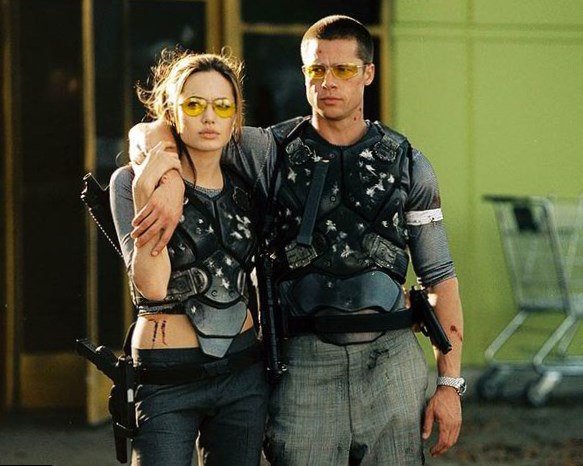 Fury
Brad Pitt latest movie, "Fury" was released in 2014. The film proved one more time, that the talent of an actor, like an expensive wine, becomes better from year to year. His hero, Don 'Wardaddy' Collier, is a strong mature man, who feels responsible for lives of other people.
The movie takes us back to the year of World War II, where soldiers had the only task – to survive. Acting as a crew commander, Brad's hero tries to fulfill the task, although it seems quite ambitious in that situation.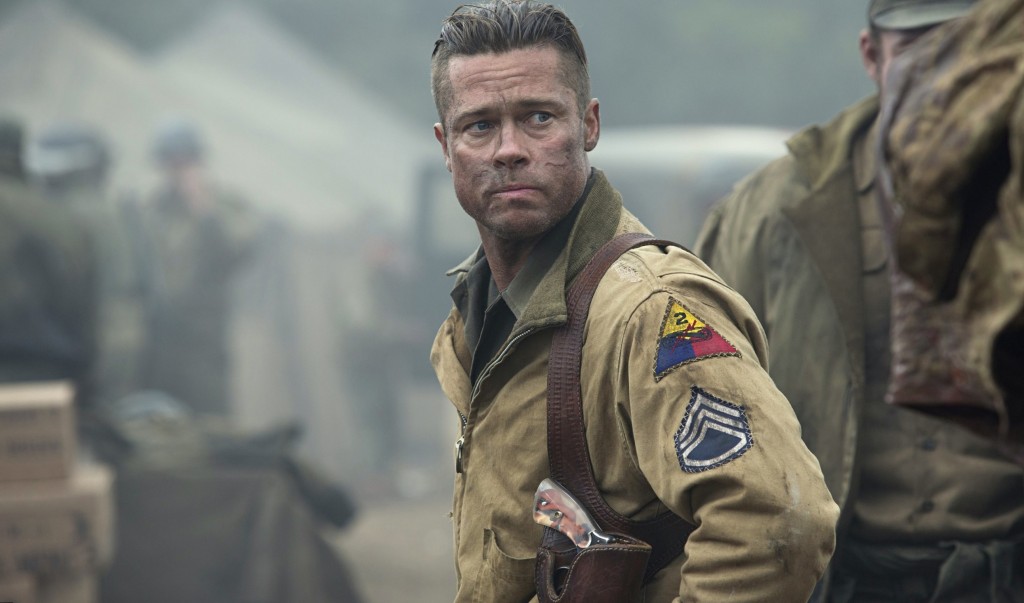 The filmography of Brad Pitt shows, he is a serious actor. But still we admire his sexual look, especially in his youth, when he acted in the ads of Levis. Great job!
Angelina Jolie, Brad Pitt Discuss Marriage, New Film, Cancer Fight