Jennifer Aniston is an American actress famous due her role as Rachel Green in sitcom "Friends". She was born in 1969 in California, US in actor family. Actress has Greek, Italian, British and American maternal and paternal grandparents.
Aniston's career begins in 1990 with series "Molloy" and "Ferris Bueller". In 1994 Jennifer auditioned for the role of Monica Gellar in "Friends". But Courtney Cox considered that the role suits her better than Jenifer had to be Rachel Green. She played this character from 1994 till 2004 and won Golden Globe Award in 2003 for best Actress. She was paid 1 million dollars per episode of "Friends" tenth season and considered to be the highest paid TV actress. Jennifer also played in many successful comedies: "Bruce Almighty" with Jim Carry, "Along Came Polly" with Ben Stiller, "Marley & Me" with Owen Wilson, "Just Go With It" with Adam Sandler and many others.
But what about actress's private life?
Jennifer Aniston lovers changes
As for ideal lover Jenifer Aniston searches for funny rich man who should allow her to pay in restaurants, support her career efforts and love dogs for sure. There are Aniston's famous lovers:
1. Jenifer's first big love is Adam Duritz, front man of Counting Crows. They were together in early 90-th. Due to different characters they had a split very soon.
2. Actress dated with Tate Donovan in 1996-1998. He was ex-fiancé of Sandra Bullock. Jenifer said that these relationships were very romantic and she even was engaged with Tate. But as he was a hesitant person they didn't get married at last.
3. In 1998 the object of Jenifer's affection became Paul Rudd. But this romance wasn't serious at all.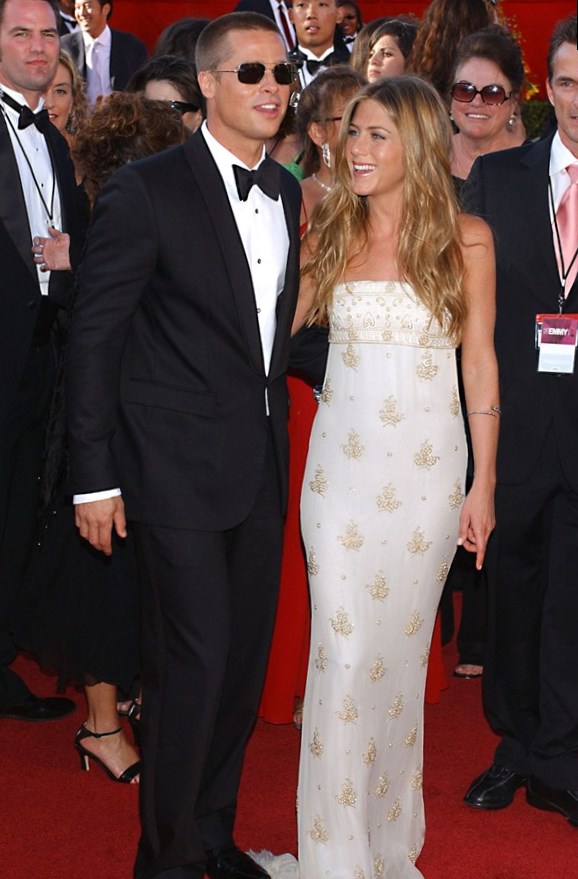 4. In 2000 Brad Pitt and Jen got married after two years of dating. Actress said that she would love her husband forever and she couldn't breathe when he kissed her for the first time. They were the most beautiful Hollywood pair. But in 2005 they suddenly divorced. Soon Brad married Angelina Jolie but they are still friends with Jenifer.
5. Actress was in love with Vince Vaughn after divorce with Brad Pitt. Actor helped Jen to go through the split and supported her. But romance didn't last long and in a year actors went their own ways.
6. Jenifer maybe missed Pitt much as she had a romance with British model looked very similar to Brad in 2007. It was Paul Sculfor who fell in love with Cameron Diaz after braking things off with Jen.
7. During filming "Marly & Me" Jennifer and Owen Wilson seemed to be a pair. They felt so comfortable with each other and Owen was able to make Jen laugh all the time.
8. Next Aniston's lover was John Mayer. He was a country singer and had really serious romance with actress. But John wasn't able to resists Jen's huge popularity and couldn't understand how she lived in show business world and stayed cheerful and good-humored. They were together in 2008-2009.
9. Actress played in "Bounty Hunter" in 2010 with Gerard Butler. Obviosly it wasn't just acting in their love scenes.
10. Now Jen is happy in love with screen writer Justin Theroux. They love each other for 3 years but still are hesitant to marry. They are beautiful and harmonic pair. Justine has made a marriage proposal to Jennifer and her fans are waiting for her accept with impatience.
Jennifer Aniston and Justin Theroux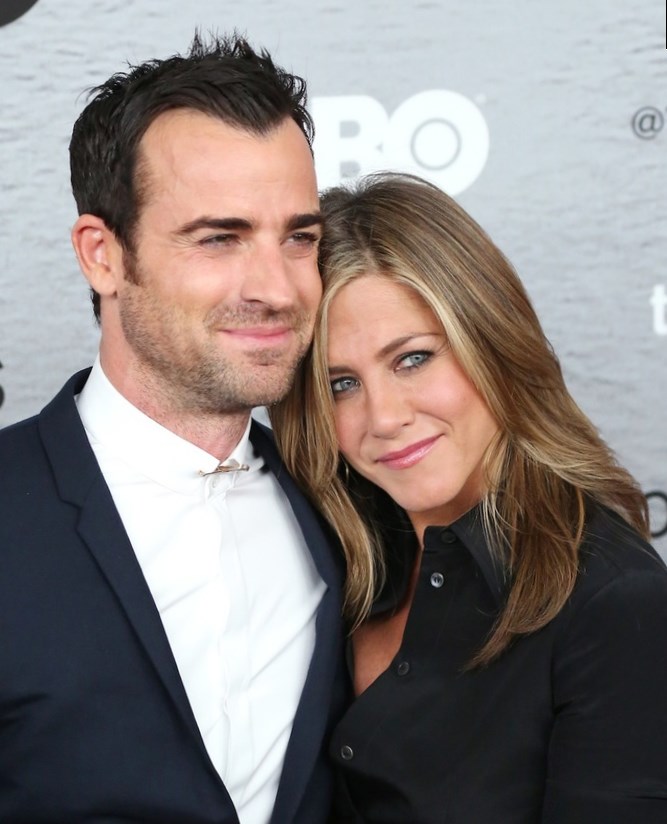 Video: Jennifer Aniston – Friends Interview