Date of birth: April 2, 1945
Full name: Lydia Susanna Hunt
Birthplace: Morristown, New Jersey, United States
Height: 4' 9" (145 cm)
Weight: 110 lbs (50 kg)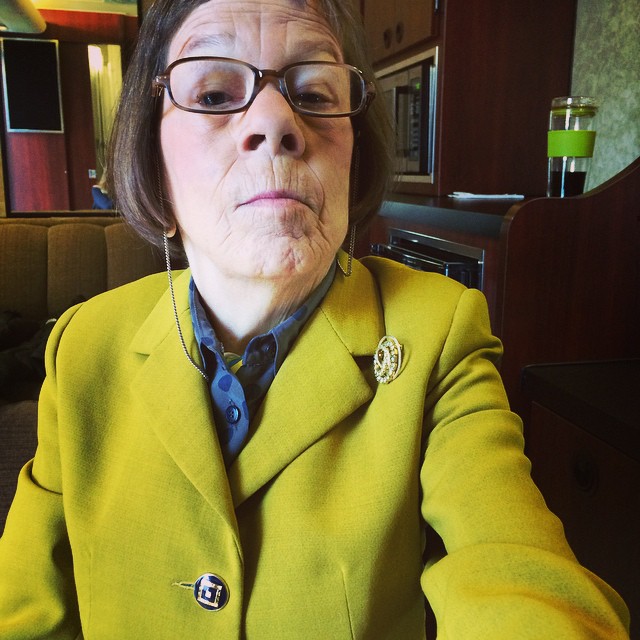 Linda Hunt body measurements
Bra size: 34A (US) / 75A (EU)
Bust: 33" (85 cm)
Waist: 25" (65 cm)
Hips: 36" (91 cm)
Shoe size: 8 (US)/38 (EU)
Dress size: 2 (US)/32 (EU)
Hair color: Brown
Eye color: Blue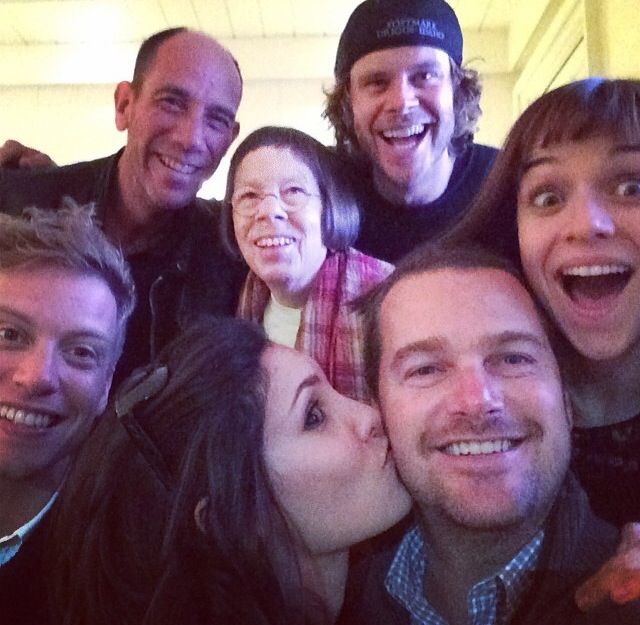 They name Linda Hunt as a small person with a gigantic talent. No wonder, because she proved that acting was her calling so many times. She stands behind such popular, favorite for many people worldwide characters, like Dr. Mittag-Leffler from the fantasy film "Stranger Than Fiction", Sister Madeline from the German-American thriller "Dragonfly", Dr. Eudora Hobbs from the action series "The Unit" etc. Linda's career success became a big surprise not just for herself, but also for her parents, who tried to persuade her to choose another profession.
Linda was born in the family of an oil company executive Raymond Hunt and his wife Elsie, the piano teacher. The girl was in her teens when she was diagnosed with hypopituitary dwarfism. The person with this disorder has a reduced stature, but her body proportions remain normal. Of course, the teen girl was bullied by her peers. She used her resentment energy to prove that the lack of height is not the reason to lose for a person with enormous authority.
Some of Linda's fans call her "an actress, who never looked young". She was in her mid-thirties when she debuted on the big screen in Robert Altman's musical film "Popeye". Linda, who depicted Mrs. Oxheart, really had quite a tired face, which natural beauty wasn't emphasized by makeup. She wore a short boyish haircut without bangs of her natural brown color. But that "boyish" look served as just a starter in comparison with the appearance changes she would have for her next show. In "The Year of Living Dangerously" the actress portrayed the male character Billy Kwan. To look like a Chinese-Australian photographer with hypopituitary dwarfism, Linda cut her dark hair even shorter. Her makeup-free face looked very masculine in the film. For her natural acting, the actress got an Oscar.
Hunt, who eagerly changes her appearance for film roles, remains very constant in her everyday life. Since the young years and till now she wears her ash brown hair tint. The actress's favorite hairdo is a neck-length bob with neat bangs or without it.
Linda's fans admired her great physique in the series "NCIS: Los Angeles". Linda was 66 when she was cast as Hetty Lange, the operations manager. Her character is incredibly active on the screen – she climbs the rock walls, shoots with the gun, and rides a two-wheeled personal transporter. The actress didn't share her workout routine, but surely, it is perfect for a person of her age to stay fit.
At 75+ years old, Linda is still active, but mostly in behind-the-camera activities, like doing voice work. She decided to leave "NCIS: Los Angeles" to not catch COVID and stay safe.