Date of birth: April 02, 1977 (Age: 39 years)
Height: 6′ 0″ (183 cm)
Weight: 174 pounds (79 kg)
Michael Fassbender body measurements:
Chest: 42″ (107 cm)
Biceps: 15″ (38 cm)
Waist: 30″ (76 cm)
Shoe size: unknown
Hair color: Red
Eye color: Blue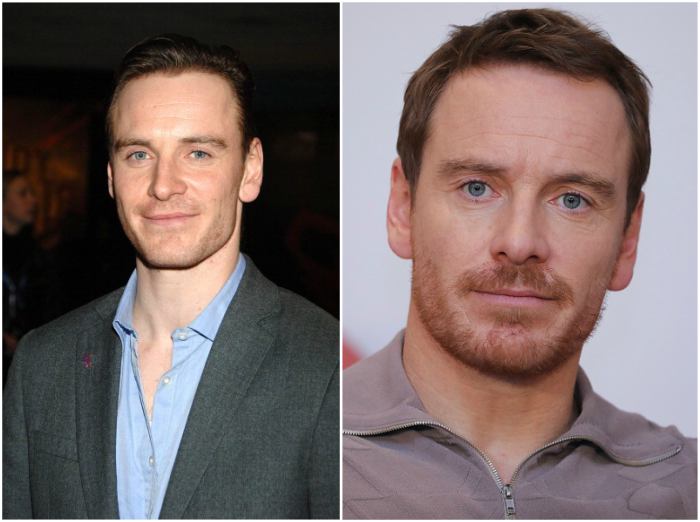 Michael Fassbender's first steps in the movie industry took place in Zack Snyder's bloody action movie 300 Spartans. It is unlikely that you noticed Michael in this inflated with testosterone blockbuster, where Gerard Butler as King Leonidas attracted all the attention.
Fassbender played the role of Stelios – a simple Spartan warrior whose battles and some cues got into the cult scenes of the film. Film debut was a success: Michael demonstrated not only the muscles worthy of a Greek god, but also an acting talent that could not be missed in Hollywood.
According to the actor, the main problem of the film was the need to constantly maintain a perfect physical form. Before the beginning of the filming, the actors had been training for 10 weeks, learned to handle swords and spears and so on. It was necessary that they looked handsome in loincloths.
Well, actually, Micheal could not even worry about this.
The role in the film Hunger, which is based on real events, became the second hard from the physical point of view project for Michael. The actor played a convicted Irish Republican Bobby Sands, who went on hunger strike in protest against the deprivation of the members of the IRA prisoners status. The protagonist brings himself to such exhaustion that he can not even move.
For the role, Fassbender had to lose 16 kilos. He achieved this by keeping a 10-week diet, daily eating a can of sardines, a few berries and nuts. Michael Fassbender was sure that he needed to do it.
The part of the film that was already ready was special, so Michael didn't want the final part of the film to dispel the illusion. But, oddly enough, the most difficult part of filming to Michael was not fasting, but a 23-minute scene with Liam Cunningham, which the director Steve McQueen asked to film in one take.
In 2008, when Michael Fassbender starred in the movie The Hunger, over the 10 weeks his portions didn't overcome the limit of 900 calories a day.