Date of birth: March 23, 1983 (Age: 33 years)
Height: 5′ 9″ (175 cm)
Weight: 128 pounds (58 kg)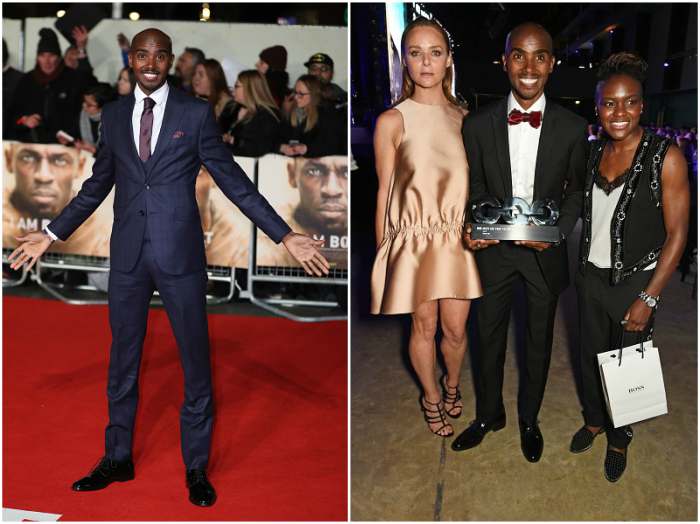 Hair color: Bald
Eye color: Dark brown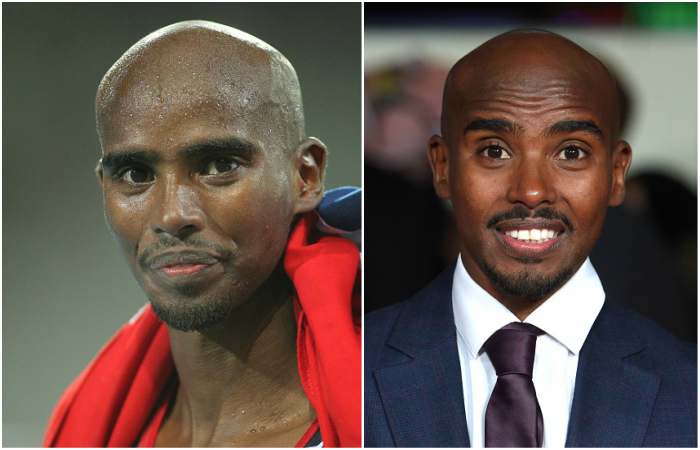 Mo Farah is a bright athlete who possesses a great body and even when he is not preparing for a championship, he always stays in a pretty good shape.
Alberto Salazar (Mo's coach) in spite of all attempts to convict him of using performance-enhancing drugs is known not for scandals, but for his unique technique and unusual approach to the training process. This man really contributes to Mo's body shape and results.
For example, running on a conventional 400-meter track, which, incidentally, is located in the thick of the forest (to eliminate the effect of the wind), Mo alternates with training on the underwater treadmill – this method allows him to increase daily results safely and without risk for health.
Mo can often be seen in the gym squatting with a barbell of 25-30 kilos more than his weight.
David McHenry, experienced coach and an expert on the part of physiotherapy, who is responsible for strength training, ensures that Mo is not gaining excess muscle mass – it only distracts the stayers.
By the way, with all Salazar's wards work professional psychologists. Mo and his coach himself has repeatedly said that the technique is important, but the attitude and fighting spirit are almost most decisive.
Mo's diet doesn't differ with variety of products and is not suitable for those who want to lose weight. The basis of the daily diet of Olympic champion is pasta with chicken and vegetables. Mo eats it in small portions every two – three hours.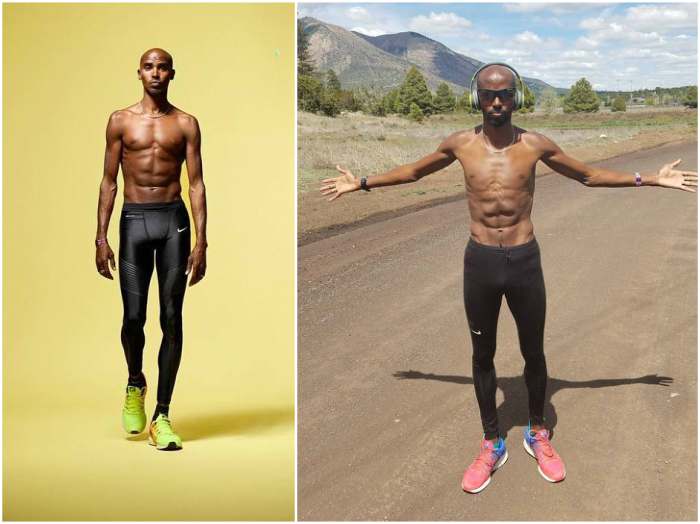 Every morning the athlete begins with coffee – Mo himself admits that he's too dependent on this drink, cornflakes and sometimes chocolate.
Despite the poor choice of ingredients, the champion is sure that such set of products allows him to be active throughout the day. But once or twice a year, as a celebratory dinner after the competition, Mo allows himself to eat what he loves most in the world – Burger (preferably Texas one).