Ruby Rose is a famous Australian singer, DJ, TV presenter and model. This woman is also well known by her stunni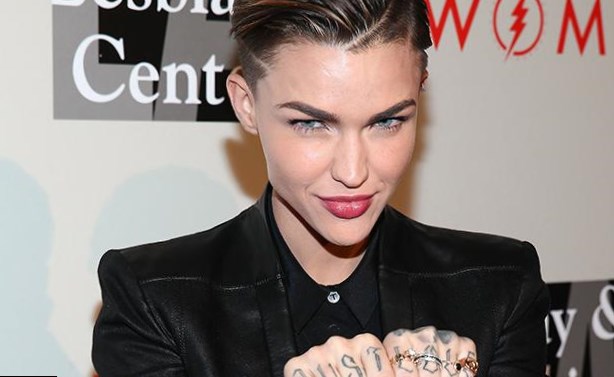 ng hair style, which changes depending on her mood.
Ruby Rose gained first popularity in 2002; she was a pretty girl with a perfect figure, so she took part in a model search, which was organized by a famous Australian magazine Girlfriend. She was second; the first one was Catherine McNeil. By the way Ruby was a lesbian and having acquainted with Catherine McNeil they started dating. This woman is also a famous and beloved TV presenter. She won ASTRAS AWARD for Favourite Female Personality.

As Ruby Rose was a talented and pretty woman she also worked as a model and an actress. She collaborated with a famous brand Milk and Honey and starred in the film Around the Block and Orange is the New Black. Ruby has got the role in the third season. She is going to play the role of inmate Stella Carlin.
Ruby Rose's look cannot be characterized as tender or womanly. Her body is in tattoos and she is known as such a woman who changes her hair style at the drop of a hat. Sometimes it seems to be that she is ready on everything, even on the most overwhelming changes. Speaking about Ruby's Rose hairstyle it ought to be mentioned that she doesn't like long hair. Recently she had gamine hairstyle with some variations. Ruby's Rose locks had gone from long and black to punk-rocker short and she dyed them in various colours.
A year ago this woman shared photos of her new look. She had dark hair and buzz cut. In order to add to her look a little bit of individuality she shaved zig zag print on her temple. This woman likes changes and constantly visits a barber shop. Some time later she shared photos where Ruby cut more detailed lines at the sides of her hair. Such changes fully show her character and add to her look more charm.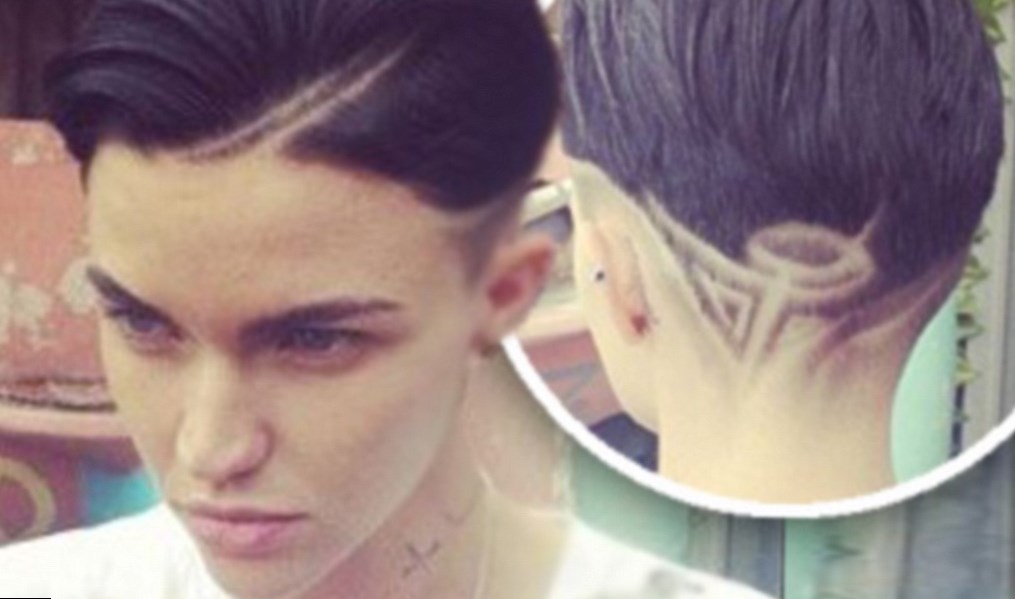 Ruby Rose is a wild card and her admirers could not even trace her changes. Later in one of the nightclubs she was noticed being blonde. She worked as a Dj there. At the front she had longer blonde hair and from the back it was shaved. Nevertheless blonde hair fits her as great as the dark hues.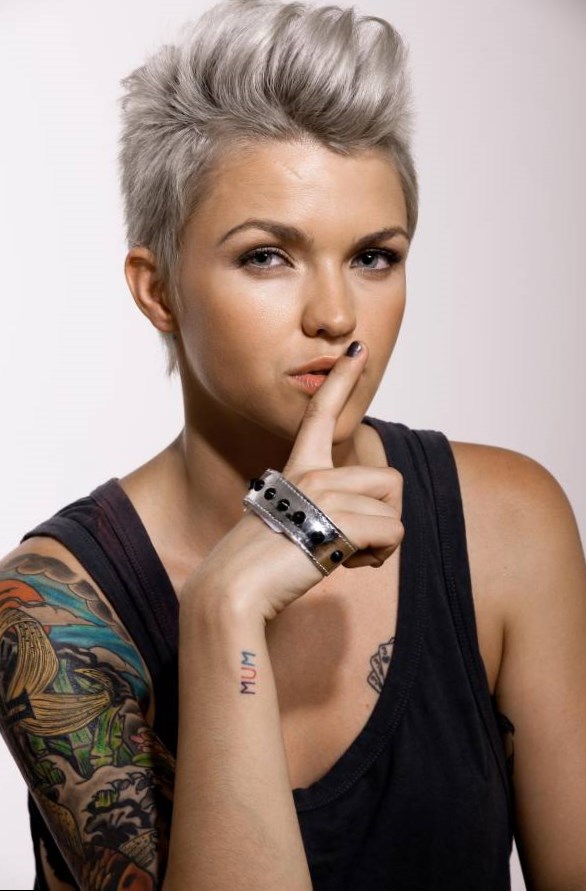 Ruby Rose likes changes with her hair style; in such a way she tries to express herself. By the way this charming woman doesn't use the help of a stylist and all her looks she creates herself. As she confessed in one of the interviews that all her looks fully depend on her mood.
After being blonde she flaunted her brown tones with a fringe which was dyed into golden streaks. With such a hair dress Rudy looked more delicate.
Now she again turned into brunette and had buzz cut. It seems to be this celebrity feels more comfortable being brunette. Ruby Rose is very unpredictable and her hair dress and hair colour changes depending on her mood. No one knows what mood she will have tomorrow.