Salman Khan is a famous Indian actor, TV presenter, producer and a Bollywood star. He was born on December 27, 1965 in India. Now Salman's age is 49. Salman Khan played in nearly 90 films and is justly considered to be one of the greatest actors of the industry. The actor has a reputation of a bad guy of the Bollywood. Besides he never takes care about box office results and always insists that his main value is his fans and followers. The actor has his own charity fund Being Human. Khan belongs to a highly respected family, his father Salim Khan is one of the most famous Indian writer. He has two brothers and two sisters.
Salman Khan is known as one of the Bollywood bachelors, many girls still want him to become their husband. He lives at Bandstand, Bandra. There were many speculations concerning Salman Khan's house. Tabloids shared information that the actor bought a three-floor apartment in a new luxury building.
The actor has big legal problems, especially after his negligent driving case when he ran over five people and one of them died. The actor was imprisoned for up to five years to the jail.
Khan began his acting career in 1988 playing a supporting role in the film Biwi Ho To Aisi. However it was Maine Pyar Kiya that brought him popularity, fame and what is the most important, is the acknowledgement in Bollywood. Besides due to this movie he gained his first award for the best male debut. The actor's filmography is really great and effective. Of course there were ups and downs in his acting career but he triumphed over difficulties with dignity. The peak of popularity in his career was in 90s when he played in such movies like Baaghi: A Rebelfor Love, the movie showed a great box office result, Sanam Bewafa, Kurbaan and Hum Aapke Hain Koun.
At the end of 90s and in the beginning of a new century there was a decline in the Khan's acting career.
However 2009 became the year of a new stage in Salman Khan's career. The role in Wanted brought him a new wave of popularity and glory. The movie made a superb box office result. One year later he appeared in the film Dabangg, where he played a role of a cop.
Maine Pyar Kiya, the movie in which Salman played his first leading role and the one that brought popularity depicts the love story of two friends who step by step fall in love with each other. The film was a real box office success, it earned 2,5 million of US dollars. It was a classical Indian musical film.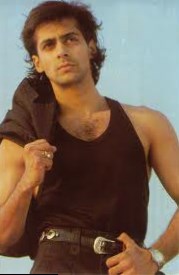 Dabangg is one of the best movies in his late career. It depicts the life of a young and fearless cop who acts like a modern Robin Hood trying to help poor people. The film has a lot of characters and plotlines. The production of the movie was under control of Salman's brother Arbazz. The movie received good reviews all over the world.
The next movie in the  list is Wanted. It is a crime thriller story about a rude gangster who is ready to do almost everything for his own profit. Due to the Salman's come back the movie broke many box office records and became the second profitable in Bollywood in 2009. The actor once again proved his star status and experience.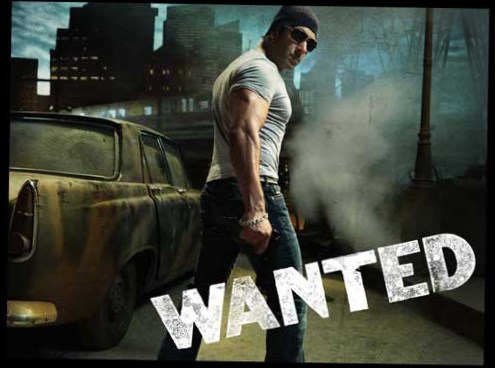 Dabangg 2 is a continuation of a successful project shot in 2010. It again carries on the story of inspector Chulbul Pandey who fights against bandits who has kidnapped his son. At the end of the movie the main hero killed all the gangsters and found his son.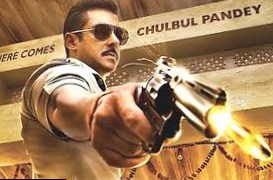 Saawariya is a Hindi drama which was released in 2007. This is a traditional Indian film, the main plot of which is a romantic story. It was directed by a well known film director Sanjay Bhansali and received very positive comments.
Everyone in Bollywood knows this actor and Salman Khan upcoming movies are always looked forward. Till 2017 this actor is involved in filming and has a very busy and complicated schedule. All fans of the film 'Dabangg' wait with bated breath for the continuation 'Dabangg 3'.
Salman Khan's best interview you can't miss till the end