Sarah Jessica Parker
Parents:
Stephen Parker (father), Barbara Forste (mother), Paul Forste (a stepfather)
Sarah Jessica Parker 
Siblings:
Pippin Parker, Timothy Britten Parker (brothers), Rachel Parker (sister), Megan Forste, Allegra Forste (half-sisters), Aaron D. Forste, Andrew Forste (half-brothers)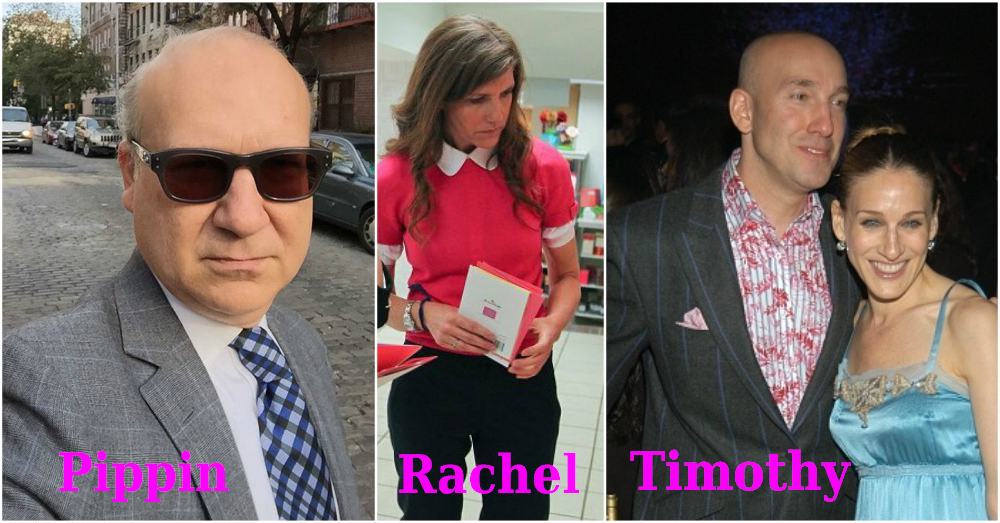 Sarah Jessica Parker 
Marital Status:
married
Sarah Jessica Parker 
Husband:
Matthew Broderick (since 1997)
Sarah Jessica Parker 
Children:
1. James Wilkie Broderick (son with Matthew Broderick)
2. Marion Loretta Elwell Broderick (twin, daughter with Matthew Broderick born via surrogate)
3. Tabitha Hodge Broderick (twin, daughter with Matthew Broderick born via surrogate)
Sarah Jessica Parker is now the icon of style and many people all over the world study each detail of her wardrobe in order to copy it. It is hard to tell now that earlier, in her childhood, she used to wear old cheap clothes from second hands and rummage sales. Yes, she grew up in being poor and she knew everything about financial situation in her family. Probably, that's why now the star tries her best to make her kids unaware of worrying about money.
Sarah Jessica Parker is a daughter of Stephen Parker (a writer) and Barbara Forste (a teacher). Sarah has three full siblings from her mother's marriage with her biological dad and four half-siblings from her mother's second marriage with a trunk driver Paul Forste.
Every day she came to school and took the ticket for free lunch from her teacher. Now, being an internationally popular star and a very rich woman, Sarah Jessica Parker still remembers that feeling of humiliation.
Now Sarah Jessica is afraid of losing her wealth. But she shouldn't worry so much as she is married a popular actor Matthew Broderick, who earns enough too. Matthew is her best friend and soul mate. Although they have to pass through the black stripe in their marriage, Sarah considers him as the best man in her life.
They met in 1992 at the Naked Angels theater company and Sarah liked that handsome witty man at first sight. They started dating and after 5 years of love and friendship they finally tied a knot officially on the 19th of May, 1997. The fashion icon put on a black dress for the ceremony and now, when Sarah recollects in her mind that day, she regrets not to choose the traditional wedding dress. In fact, SJP tells, that she chose black not to catch attention of paparazzi on her wedding day.
Sarah Jessica and Matthew Broderick are the parents of three children. Their first son, James Wilke, was born in 2002 on the 28th of October. Several years later, in 2009 on the 22nd of June Sarah and Mathew welcomed two daughters, Marion and Tabitha, born via surrogate.
Sarah Jessica Parker is completely satisfied with her career and marriage.