Date of birth: July 06, 1946 (Age: 72 years)
Height: 5' 9,5" (177 cm)
Weight: 225 pounds (102 kg)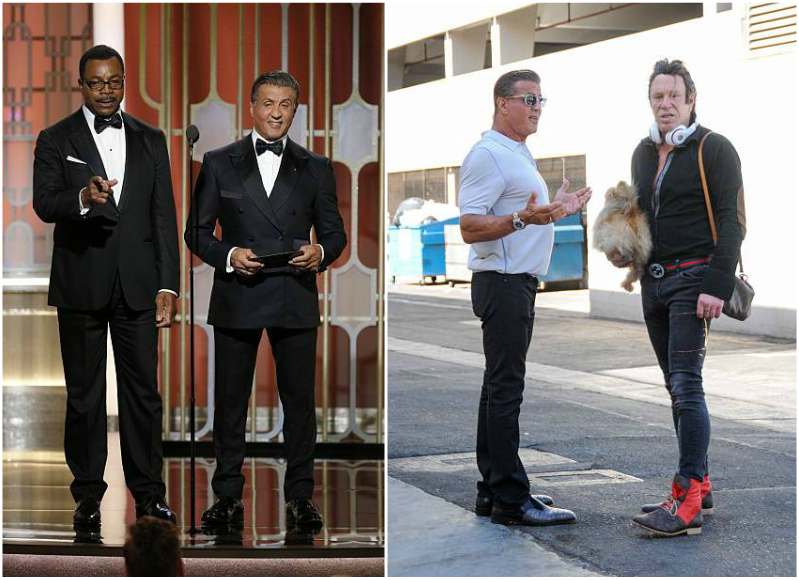 Sylvester Stallone body measurements:
Chest: 49" (124,5 cm)
Biceps: 17,5" (44,5 cm)
Waist: 37" (94 cm)
Shoe size: unknown
Hair color: Dark brown
Eye color: Dark brown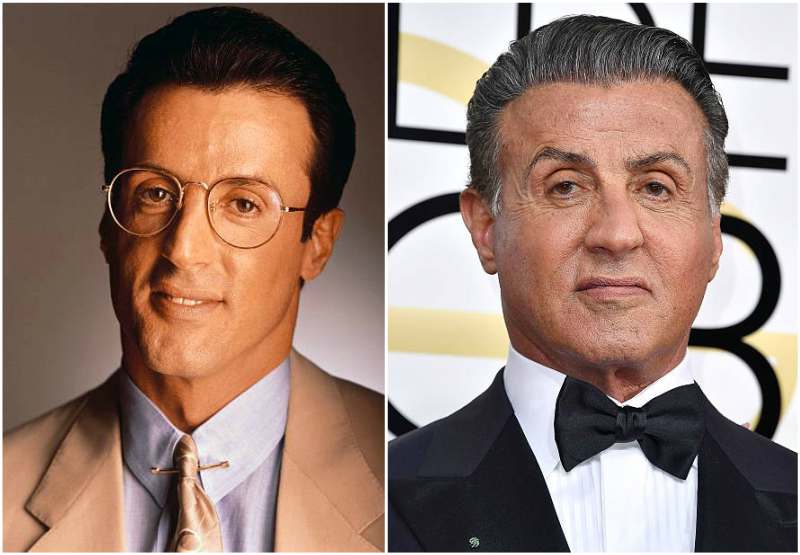 Sylvester Stallone, nicknamed Sly, is one of Hollywood's most highly paid and well-known actors. This athletically built, dark-haired American actor, screenwriter and director of European descent is idolized to this day, and his fans all over the world, for over 30 years, come together again and again to see and enjoy films with his participation.
Throughout his career, Sylvester Stallone experienced various training and tested popular diets, adapting to the best and worst of what he managed to learn from the 40 years of his life spent in the gym. Today Sylvester Stallone is the inspiration for many people who seek to improve their determination and willpower.
From Rambo and Rocky to his last roles, Stallone has always remained in excellent physical shape and has demonstrated an incredible amount of dedication to his cause. The body of Sylvester Stallone has undergone significant changes throughout his career. Although he retained a muscular and dry look in most of his films, his weight changed unimaginably.
His first change in weight Sly experienced in preparation in 1981 for the movie Victory.
Stallone had to starve right away – to play the role of prisoner of war and lose weight, he consumed only 200 calories a day. Stallone ate only pure protein, until his body weight dropped to a mark of 72 kg.
For the movie Rocky 3, Sylvester went even further, dropped a couple more pounds and reached his minimum record weight of 70 kg, so he managed to strengthen the imaginary battle of David and Goliath.
His daily diet consisted of 10 egg whites, a toast and a piece of random fruit. The training program of Sylvester Stallone was even more ruthless: he started his day with a 3 km run, stood out 18 rounds of sparring, gave 2 hours of strength training and finished his day with another jog. A little later, he would gain weight for his final battle in Rocky 3.
Harsh training continued for the film Rocky 4.
During the filming, where Rocky Balboa pulls a sleigh, Sylvester Stallone got a heart attack. He returned to the set only after 10 days to complete the film. Thanks to his training, Stallone realized that it's never too late to start training and get in shape. He was 30 years old when he starred in the first Rocky, and after a couple of years the physique of Stallone was known and respected all over the world.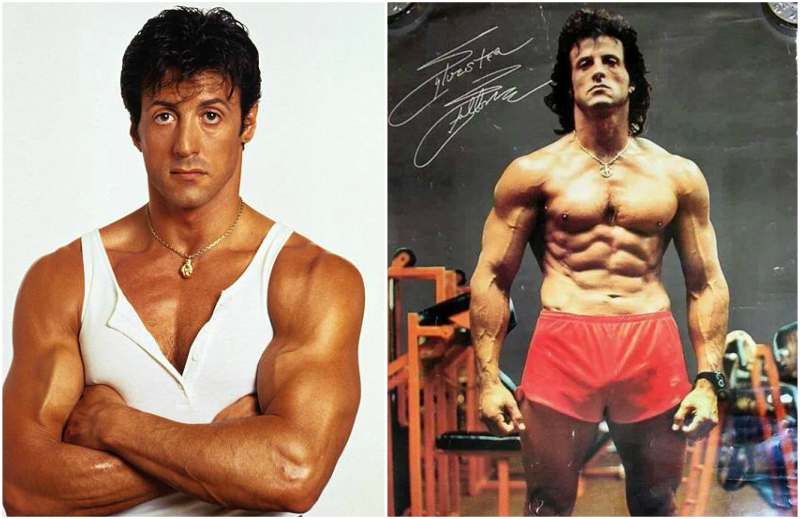 To give himself the right image in Rocky 2, Slay resorted to the help of the legendary Franco Colombo.
He was aware that the services of the two-time Mr. Olympia would not be cheap, but when Sylvester Stallone heard the fee for 6-week training, he was shocked.
When Stallone first came to the training session for Franco, he weighed 77 kg.
But Sly felt that he was not big enough and wanted to gain 5 kg of weight in 6 weeks. Stallone was unyielding and fought for the result. He managed to gain the required amount of muscle mass and now he weighed 82 kg.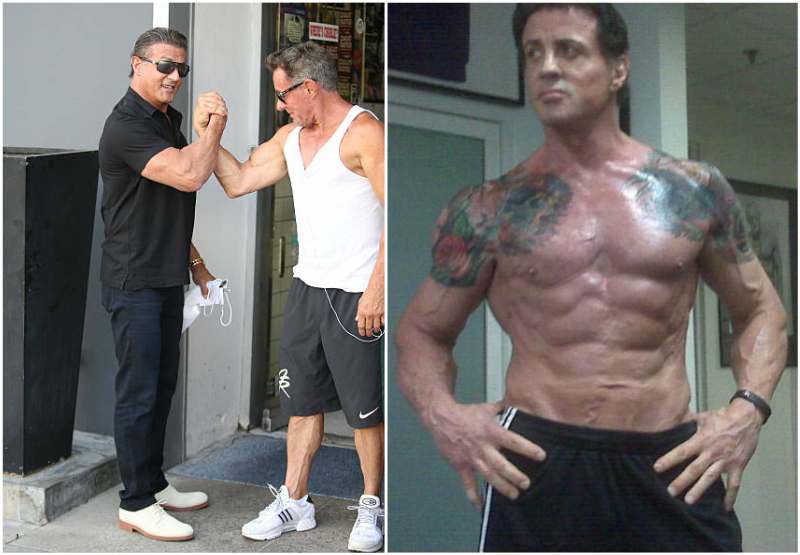 His pectoral muscles and arm muscles increased in volume, while his waist remained the same. The percentage of fat in the body of Stallone did not exceed 4-6%. He became stronger, more and more boldly. Also, it is known that the Sylvester wore a backpack of 25 kg when running along the stairs to achieve greater result.