Date of birth: March 28, 1970 (Age: 46 years)
Height: 6′ 5,5″ (196 cm)
Weight: 220 pounds (100 kg)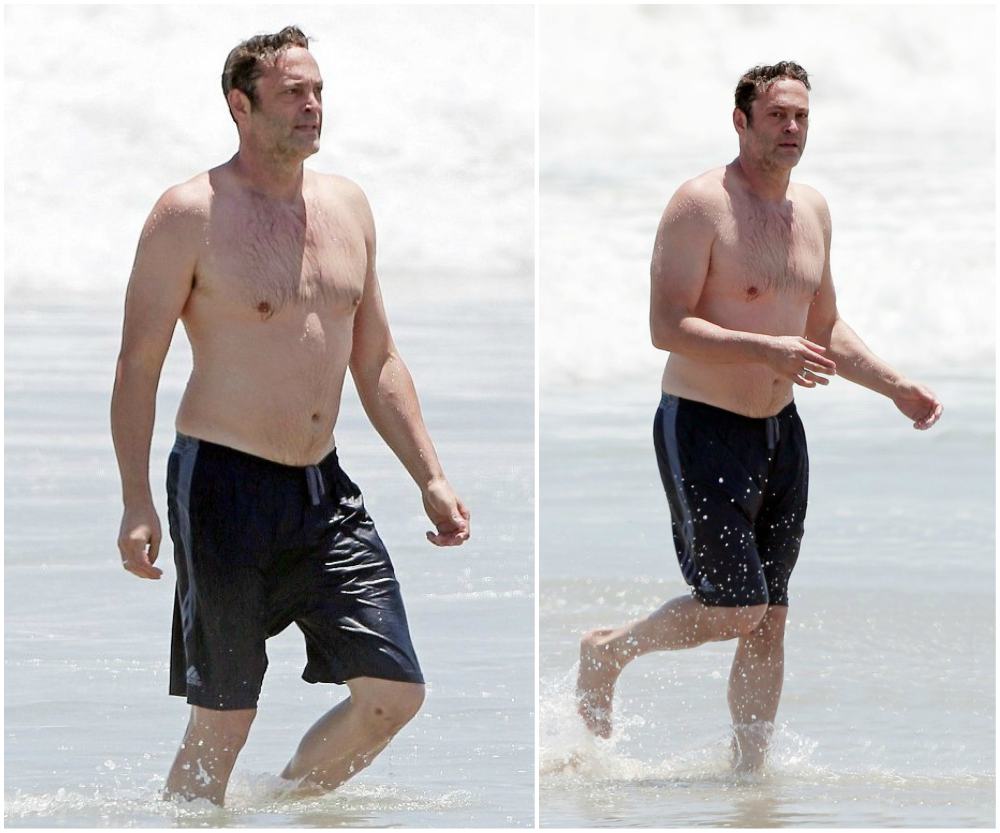 Vince Vaughn body measurements:
Waist: 36″ (91,5 cm)
Chest: 43″ (109 cm)
Biceps: 15″ (38 cm)
Shoe size: 13 (US)/ 46 (EU)
Hair colour: Brown
Eye Color: Light brown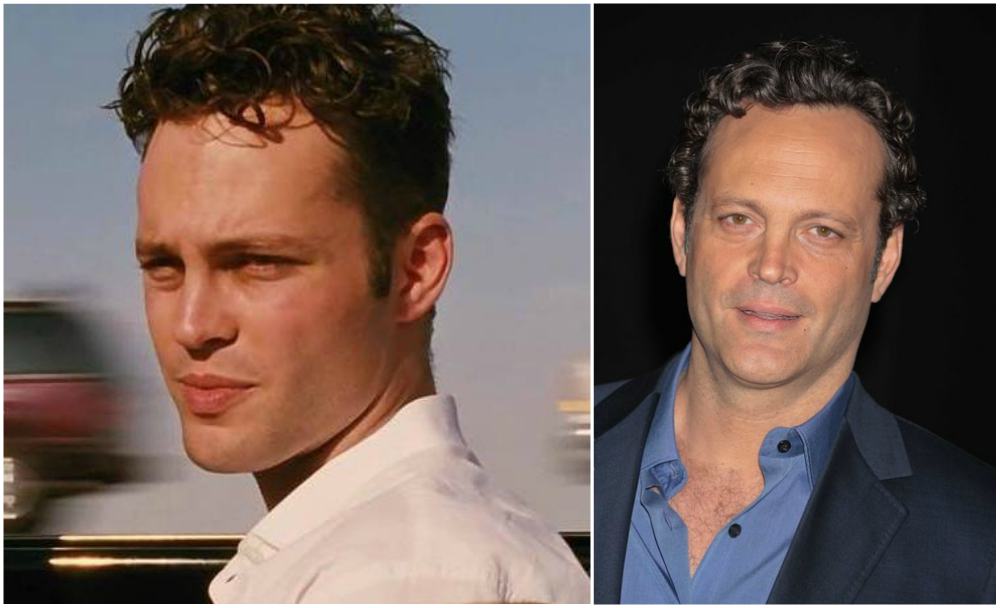 A few years ago, a celeb actor and comedian Vince Vaughn decided to take care of his health.
The first thing he did was – he gave up smoking. Then, his wife gave a birth to their baby. Later on, Vince was injured, and as a result he had almost immobile period, so he gained some extra weight. Finally, the actor decided not to lag behind the other toned celebrities and keep fit.
For some time in 2012, he even became a vegan and practiced jogging. Now, he still avoids dairy products. But, sometimes, Vince eats a slice of his favourite pizza.
In such a way Vince Vaughn joined the ranks of Hollywood celebrities who for the sake of health switched to vegetable diet. Among them are also a former US President Bill Clinton, actress Michelle Pfeiffer and co-host of the famous Howard Stern radio show, Robin Quivers.
Ben Stiller said that during the filming of The Watch thanks to Vince everyone started drinking those green vegetable beverages and practiced P90X complex…
All that complex was really working and it was great. Vince's wife for a while also joined him. If Vince had some free time during the shooting process, the spouses did jump workout. That all was done to surprise … surprise the muscles so that they became angry and grew.
Actually, during 90-s, Vince was in a pretty good body shape. He had right appropriate weight as for such a tall guy. But as it often happens while aging, he started neglecting his figure and gained extra kilos. The fact of giving up smoking also contributed to his weight gain.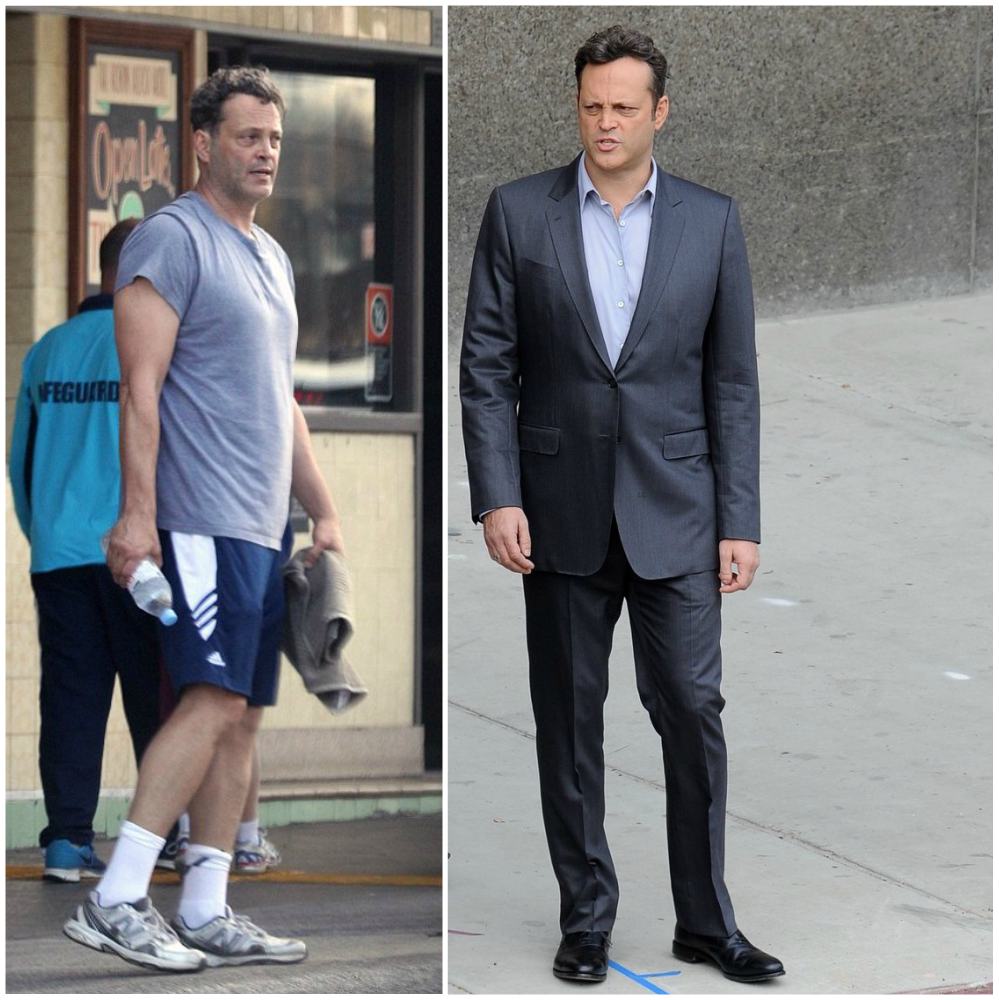 There was a period in the actor`s life when his weight even reached 290 pounds. Luckily, Vince managed to control and discipline himself and so he got rid of those useless kilograms.