5 dogs (Rottweilers)
Did you know that Will Smith is among the greatest Hollywood pet lovers? Yes, that's true.
Will Smith is a happy owner of five gorgeous dogs. There are a lot of photos with Will and his beloved Rottweilers. Yes, yes, all the four are impressive black dogs of this breed.
In the book "Men & Dogs: A Personal History from Bogart to Bowie" was mentioned that the names of two dogs are Indo and Zhaki.
As your understand, being a popular Hollywood actor means being in a constant lack of time. Thus Will not always has time to spend with his friends. Nevertheless, the actor found the solution for his dogs not to feel neglected.
You wonder what is it?
These dogs have their personal trainer, who walks with them when Will and his wife, Jada, is away. This idea was suggested by Cesar Milan. He is a dog professional who helps the Hollywood celebrities with their dogs. In addition to this, Cesar works with Smith's dogs to teach them obedience.
These dogs are really carried after…So much stuff for these four boys.
Despite being a very dangerous and strong breed, these huge dogs are real family members. Not only Will, but also his wife Jada enjoys her time with the dogs.
In the interview, Will said that his dogs share with him every moment of his career success. Jada adores these Rottweilers so much that she even trains with them. A celeb wife likes jogging and walking in a company of these great dogs.
But there is a question, why did the Smith's choose these breed?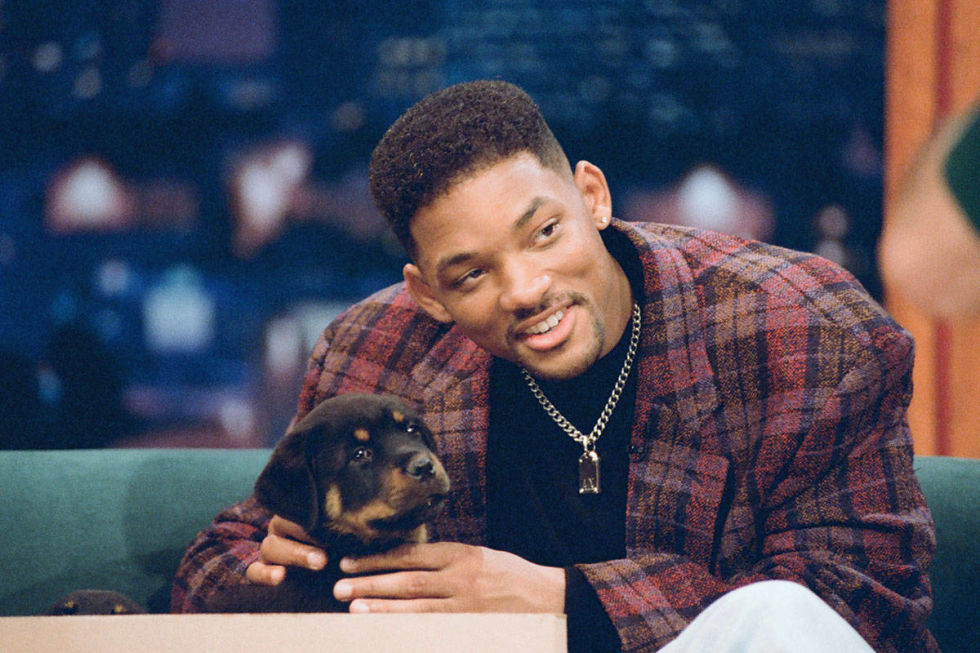 It's said that Will Smith has Philadelphia roots. So, it's reflected in his dog choice. In addition, the choice is explained by the great characteristics of Rottweilers. These dogs are the real guardians. They are strong, confident, and extremely agile. All these features make them perfect creatures to protect the home and family.
Would you be brave enough to adopt such dog?