Nowadays more and more famous people are from South Korea.
Starting from Psy, who rocked the world with his singles, another popular four-member group called 2NE1 appeared on the international stage. Its unusual title can be pronounced both to anyone and twenty one combining phrases "21st century" and "new evolution".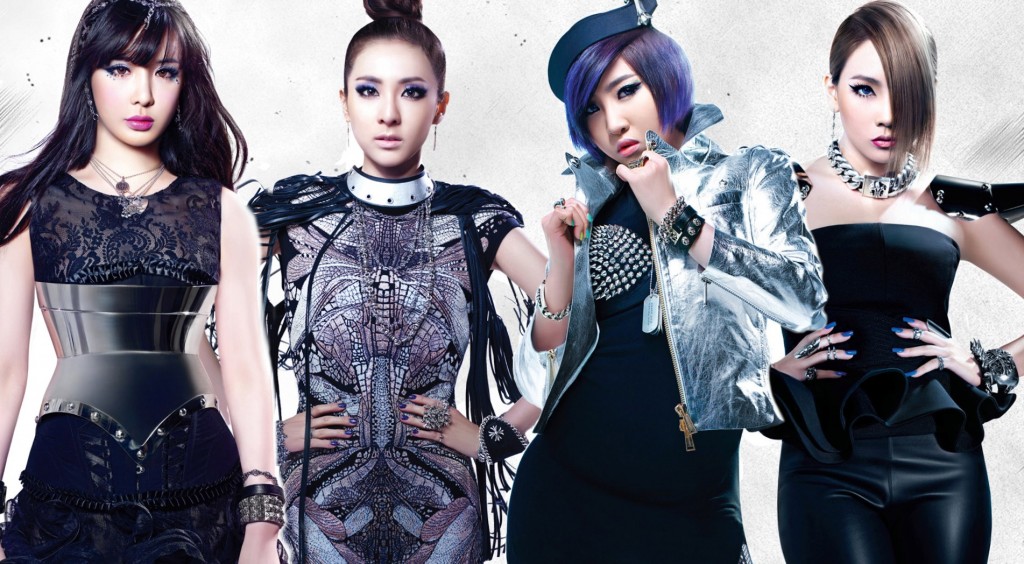 Their debut single under the title "Fire" appeared in May, 2009 being followed by two extended plays and two studio albums. Their music is influenced by different styles combining dance, pop, R&B, electronic and other genres.
2NE1 – FIRE (Space Ver.) M/V
2NE1 members are four lovely young ladies. CL is a group leader and main rapper. She is 24 and devoted her life to shopping and songwriting apart from performing. Another pretty band member is Bom, 2NE1 main vocalist. She is 31 and she can not imagine her life without listening to music.
Dara, 2NE1 "face" of the group, is also over 30 and spends her free time on the Internet or listening to music. The last and the youngest member of 2NE1, Minzy, is just 20 though calls herself a vocalist, a rapper and a main dancer in her group. All of them are very different always changing their appearance and style, but there is one thing that unites them – music.
Despite the fact that the group exists not so long, they became well-known all over the world and have regular tours in many countries. All their songs are very popular, but there some, which beat all the records.
The first and one of the greatest group singles was and still is "Fire". Containing hip-hop and reggae elements and having two versions (space and street ones) it received more than 1 million views within 24 hours. Later this song won "Song of the Month" award.
The success of the album To Anyone was due to three title tracks named "Clap Your Hands", "Go Away" and "Can't Nobody". The first one got the first place on Mnet's M! Countdown, the second one got a winning place on KBS Music Bank, while the third one got an English version and was used as a ringtone. Overall, 2NE1 got 11 first places on different music shows and numerous copies of the album sold.
Another popular single ranking #1 of the Gaon Singles Chart is "Lonely", the video of which gained 4 million views within 4 days and became a very popular song.
2NE1 – Lonely M/V
Their first US award was received for the song "I Am the Best" after a global MTV competition and it was performed at Times Square. This song also has won the 'Best New Artist Video' award.
It goes without saying that a single "I Love You" can also be referred to group best songs as it is one of the fans' favourite songs and it was translated into several languages.
2NE1 – I Love You _Seoul Music Awards 2013
One more track being the ninth number single on the Gaon Singles Chart is "Falling in Love" released in 2013. It was received well by many Korean music portal sites and valued by the audience. The 2014 song "Come Back Home" from the album Crash has been #1 in Gaon for the whole month and was the main single of the album reaching No.61 on Billboard 200 and selling more than 5,000 copies in 4 days.
2NE1 – COME BACK HOME M/V
2NE1 is a unique group, which beats the records of all charts, has constant tours in many different countries, receives numerous awards and does not decrease this speed being the best for its fans and not only for them.